The Bazaar del Mundo
This user hasn't shared any profile information
Posts by The Bazaar del Mundo
0
Valentine's Day isn't just about finding the perfect gift for your significant other, it's also a time to celebrate all the other special people in your life, from Galentines to grandmas. Here at Bazaar del Mundo, we want to help you find unique Valentine's Day gifts to spread the love this Valentine's Day.
Cards, chocolate and flowers can seem redundant, but Bazaar del Mundo makes it easy with our array of festive collectibles and specialty items from all over the world. Whether you feel like gifting something to your best friend or yourself, everyone deserves to be treated to something special!
Here is a list of Valentine's Day gifts curated by Bazaar del Mundo that are guaranteed to put a smile on anyone's face:
1. Cookbooks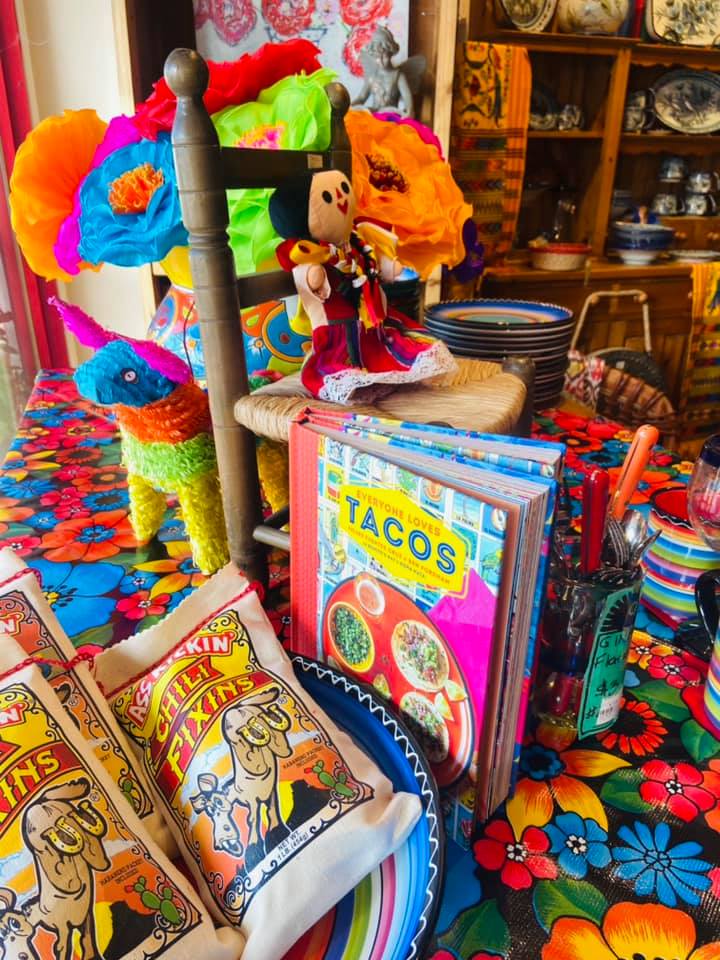 A cookbook can be a sweet gift for the home cook in your life. Or what better way to celebrate feelings from the heart than with a romantic meal or sweet treat? You'll find a great collection of cookbooks at Bazaar del Mundo for all different types of foodies. We have cookbooks that suit every skill level, lifestyle or interest from every corner of the world.
2. Festive Jewelry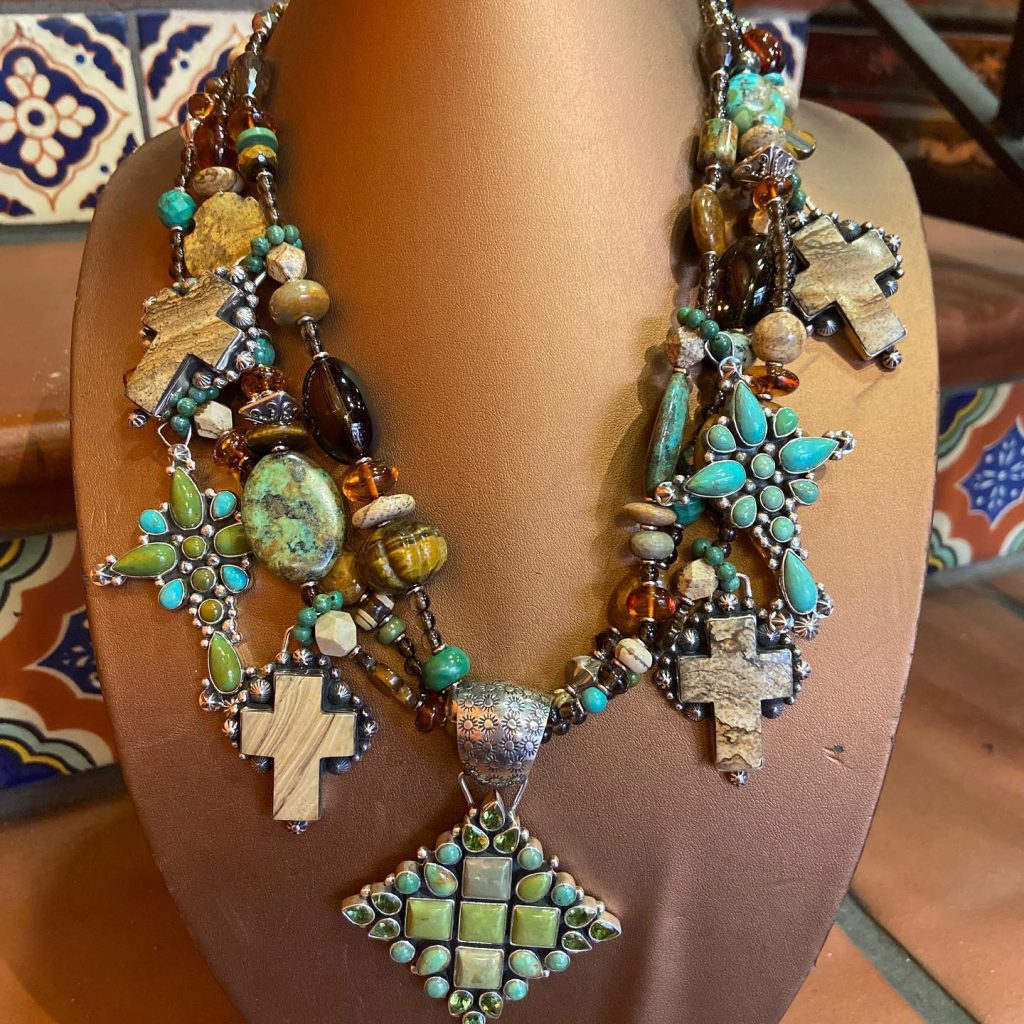 When in doubt, one-of-a-kind jewelry makes a lovely gift for anyone in your life. Whether it's a statement necklace or a festive pair of earrings, great jewelry has a place in nearly every wardrobe no matter the occasion.
3. Signature Soaps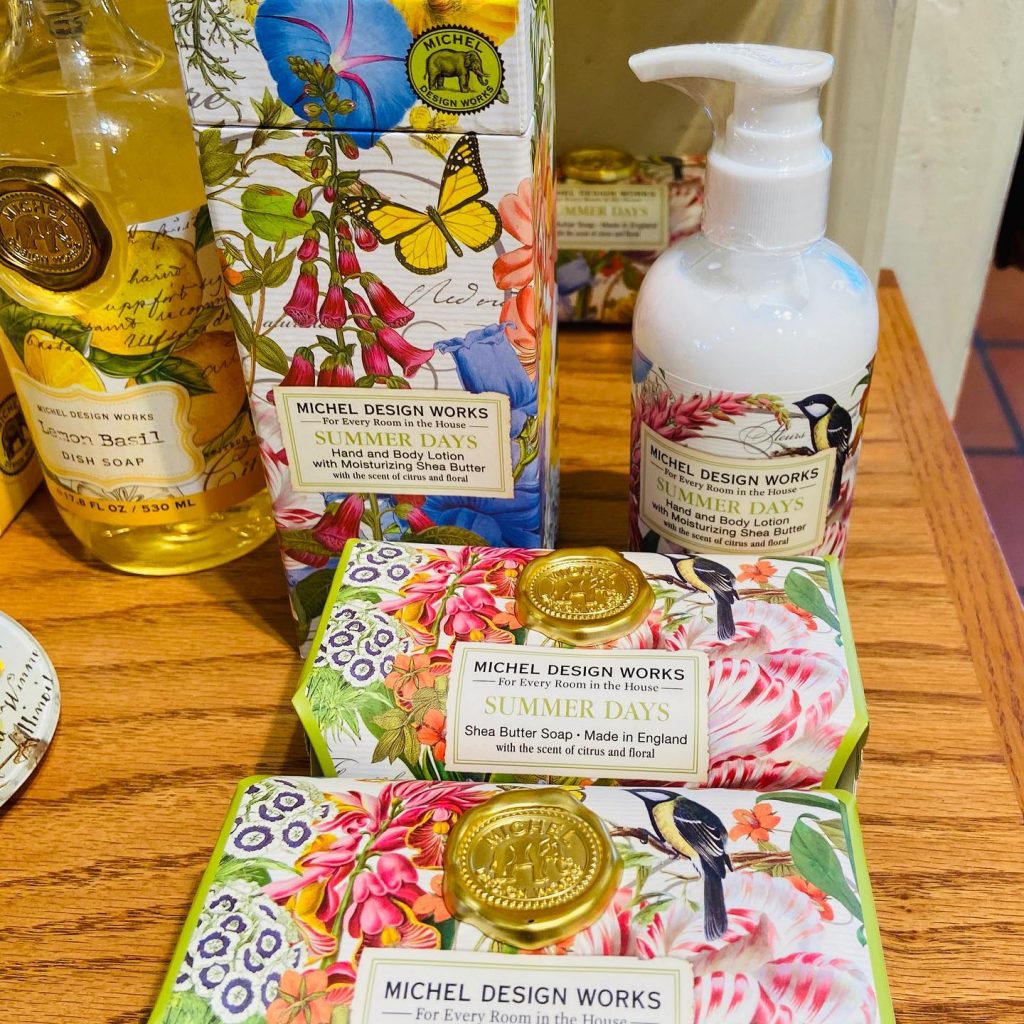 Pamper your loved one with our assortment of signature, gorgeously scented soaps and lotions. These beautifully wrapped self-care items are great ways to spruce up any kitchen or bathroom.
4. Paper Flowers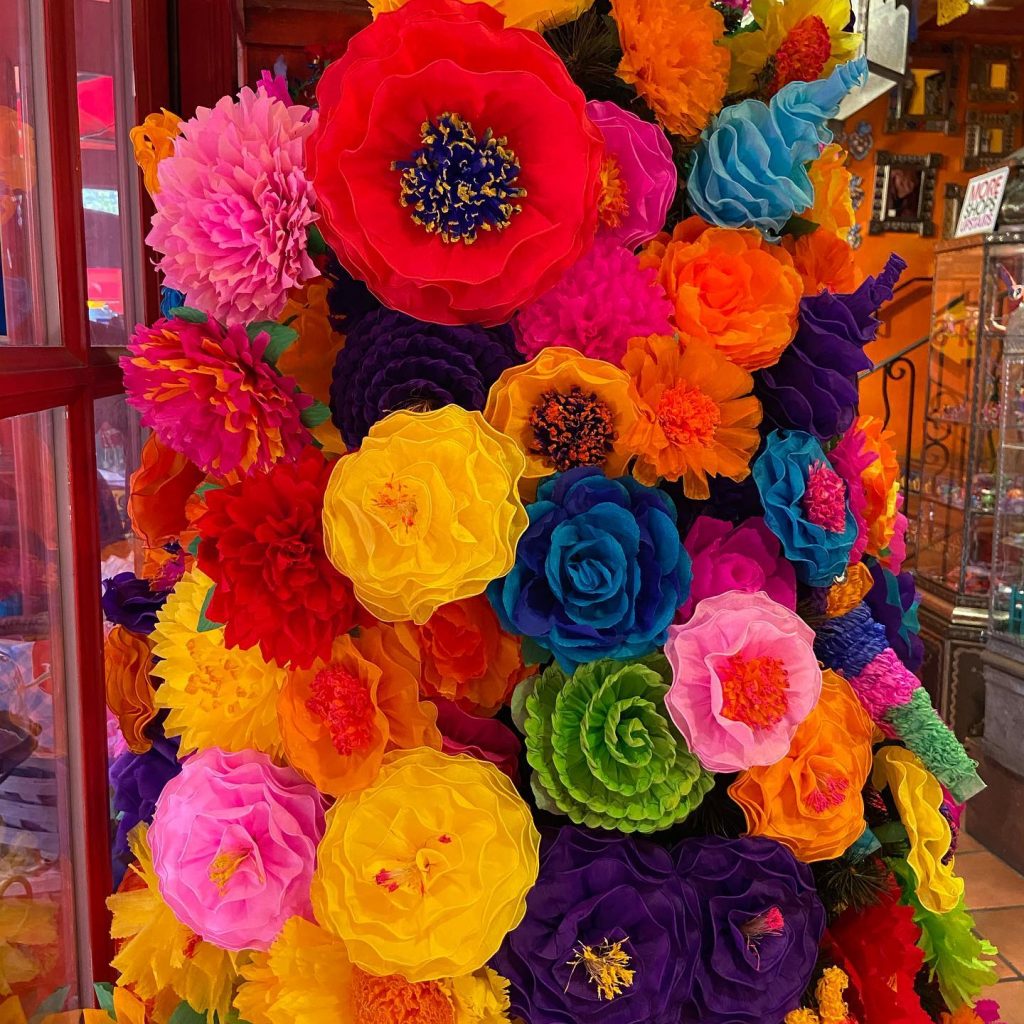 Show your special someone that your love won't expire! Give a gift that will last a lifetime with these stunning, handmade paper flowers! Pick from an array of different styles, colors and sizes.
5. Heart Shaped Home Décor
Nothing screams love quite like a piece of heart-shaped home décor. Choose from a wide range of colors and styles – all beautifully hand-painted by international artists.
Wishing you a happy and safe Valentine's Day filled with love from all of us here at Bazaar del Mundo! 
0
Finding the right gift can have its challenges, but lucky for you the Bazaar del Mundo Shops make shopping a new and exciting experience for everybody! You'll find a lovely collection of beautiful and unique items, along with collectibles from countries all over the world. Our ever-changing shops offer new merchandise that will leave you intrigued and wanting to know more about how and where each item was made. Come on by and find the best gifts in San Diego for mothers, sisters, brothers, aunts, kids and friends and more!
Check out our gift guide below for some creative gift giving ideas from one of the best places to shop in San Diego:
Unique Dishes for All!
These days we all find ourselves spending most of our time at home – with lots of that time spent in the kitchen. Travel is limited, but cookbooks will introduce you to different cultures, unique dishes and new ideas. Whether you're trying a new and unique Chilaquiles recipe (a traditional Mexican breakfast dish), or a creamy, fruity and tropical dessert, the holidays call for even more meals and cooking!
When shopping at Bazaar del Mundo, you'll find a fabulous selection of cookbooks dedicated to recipes for vegans, all things meat, vegetarians, breakfast foods and more. Alongside an array of cookbooks is an assortment of traditional Mexican spices, soup and bread mixes, sauces, salsas, preserves, jellies, dressings, and vinegars – all beautifully packaged and ready to be gifted!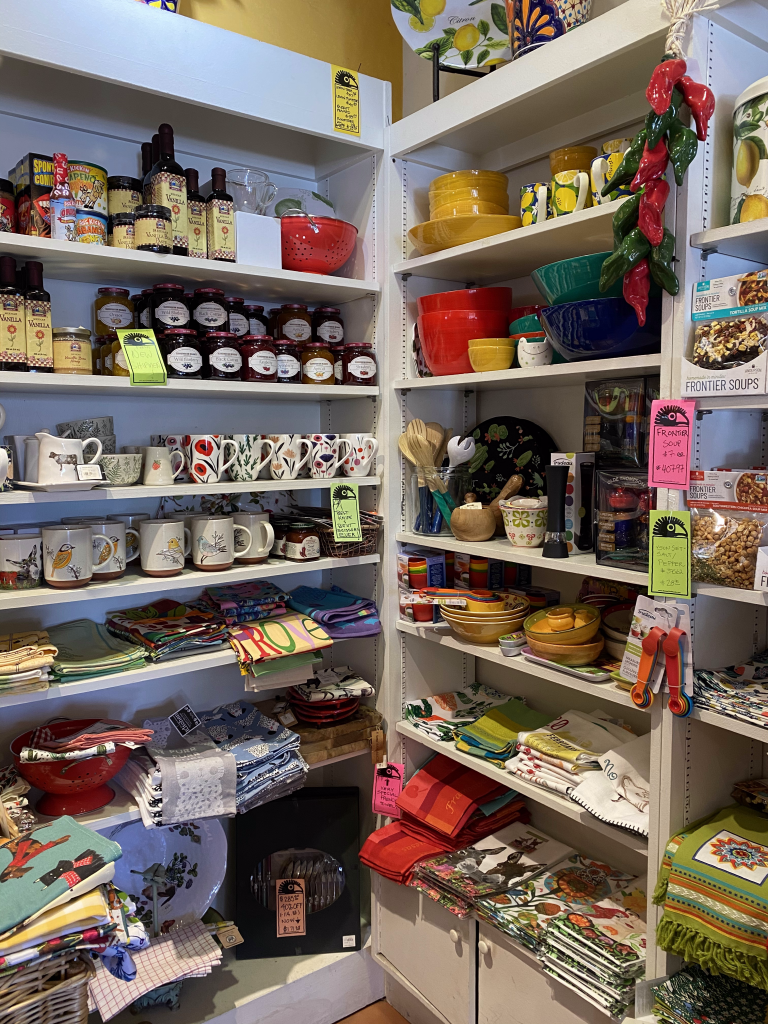 New Year, New Décor
Give your home a makeover with colorful décor that will enrich your home with beautifully designed and handcrafted pieces from all around the world.
Step into our Guatemala Shop and catch a glimpse into the most vibrant of Guatemalan markets, as well as art and accessories from Central and South America. This shop also presents traditional Latin American crafts and textiles, with handmade and one-of-a-kind collectibles.
Surround yourself with vibrant décor in our Artes de Mexico Shop. Here you'll find the best of what Mexico has to offer without leaving San Diego – you'll find a wide selection of regional folk art, ceramics, ornaments, traditional Mexican clothing and authentic Mata Ortiz pottery. Customers can find colorful and festive decorations such as piñatas, paper flowers and sombreros for any "fiesta!" themed celebrations.
In our Design Center, we carry hand-woven Mexican Zapotec rugs, beautiful folk and tribal art, reversed applique pillows, baskets, chimes and more. Whatever you chose – your gift will be one-of-a-kind!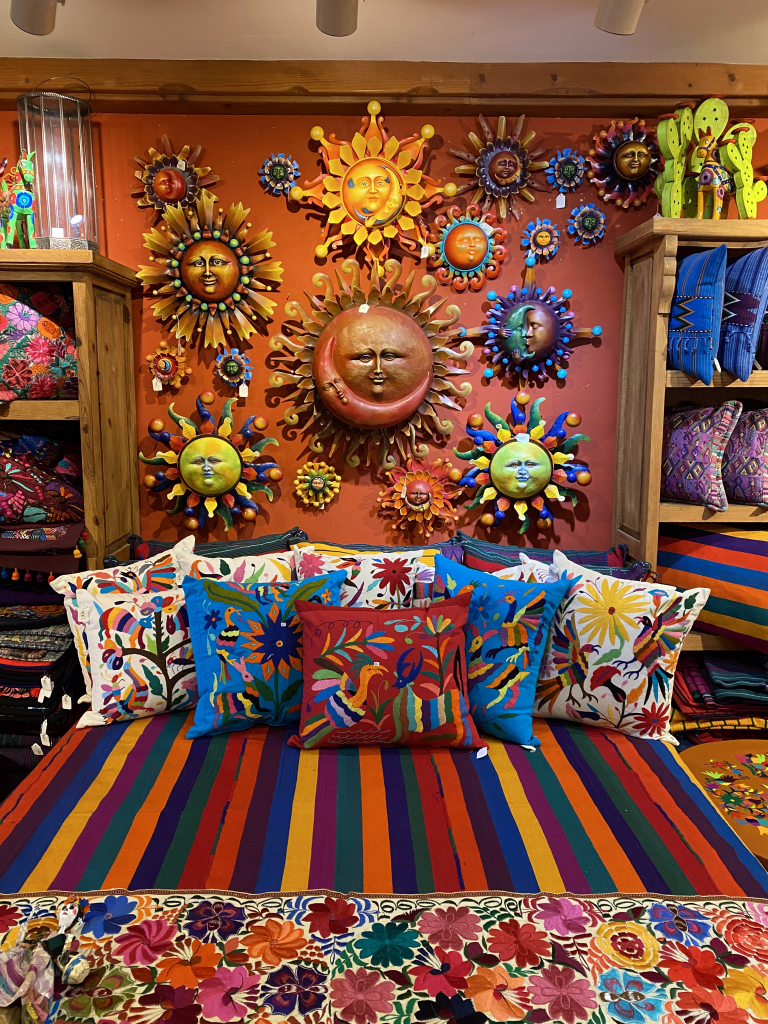 Fashion Finds
Looking for unique and colorful fashion pieces you can't find anywhere else? This holiday season, the Bazaar del Mundo Shops are filled with new finds including women's clothing, purses, belts, jewelry and more in our Ariana Shop. Or head to The Gallery and find exceptional pieces made by artists, including decorated glass, wall art, and a large collection of authentic Native American jewelry featuring turquoise, corral, lapis and more.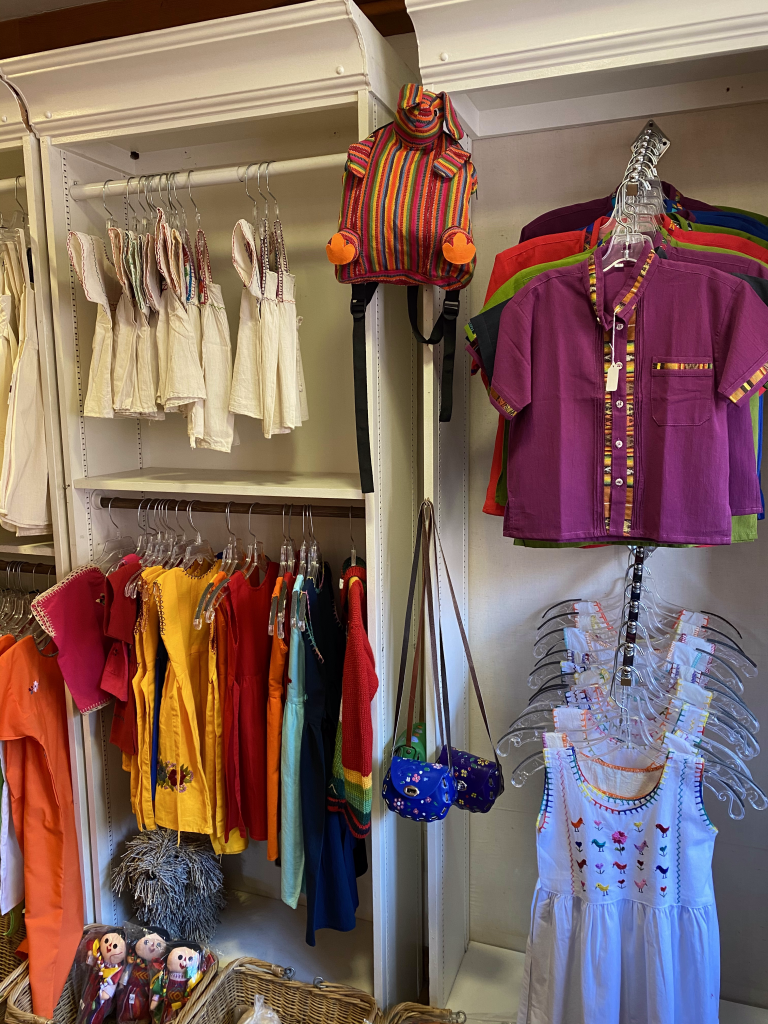 Finally, our Shops feature a wide selection of traditional Latin American and Mexican clothing – in designs and fashions for the whole family. Shopping in San Diego just got that much easier with the best finds from Bazaar del Mundo!
Bazaar del Mundo is one of the best places to shop in San Diego, with everything you need this holiday season. Travel the globe with a walkthrough of our shops and take a closer look at our collectibles from the world's most colorful countries.
And don't forget about our signature wrapping that adds a pop of color to each gift!
0
Looking for a unique gift for your special someone this Valentine's Day? The Bazaar del Mundo shops in Old Town are full of everything you might need!
This intricate pink bracelet was handmade by sisters in Atitlan, Guatemala. A fashionable addition to any outfit, these fair-trade bracelets make the perfect gift at only $18.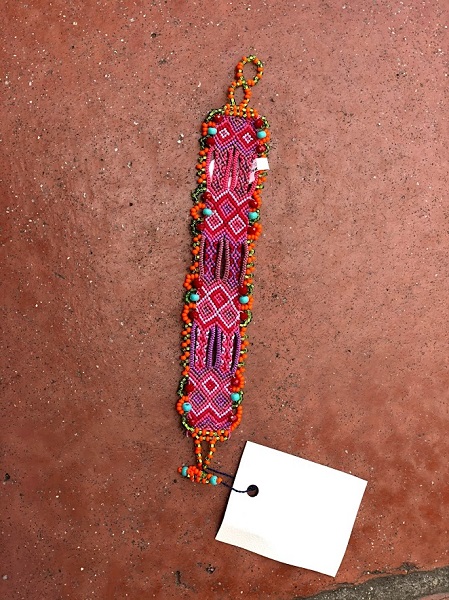 Handcrafted in India, this bright and beautiful pillow makes a functional and lasting gift. Plus, the sewn message is a perfect reminder of your feelings this Valentine's Day and always. $80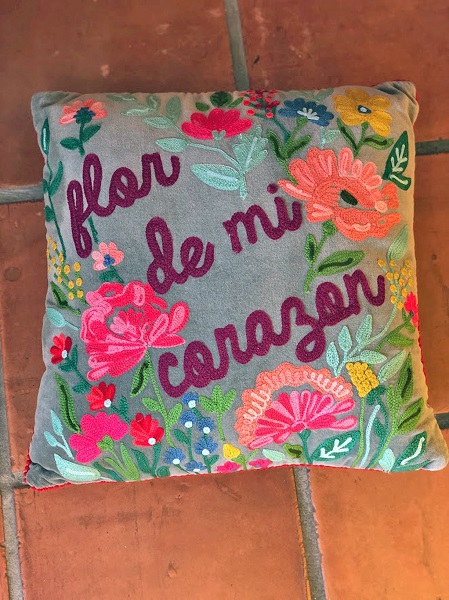 The Carmen Blouse is flattering, fashionable and versatile with various colors to choose from. Find the perfect match for your sweetheart. $37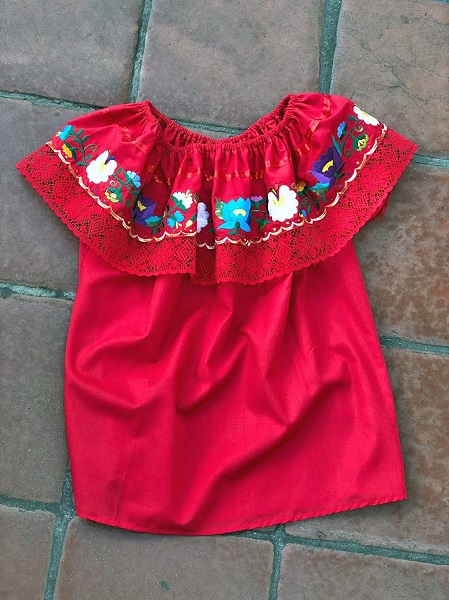 Give your heart to someone special with these Valentine's Day coin purses. Various colors available at only $5.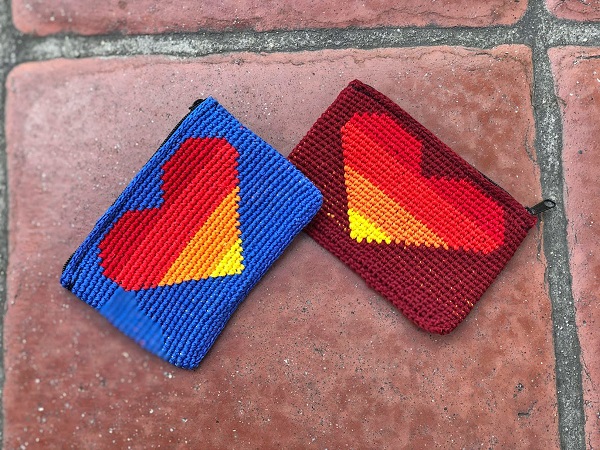 These items and many others are just waiting to be picked up for your special Valentine at Bazaar del Mundo!
0
Celebrate the holidays with beautiful decorations from Bazaar del Mundo! These colorful, handcrafted gifts will bring joy to your friends and family.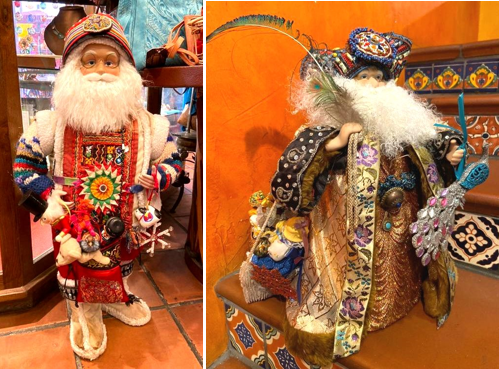 Santa Collectibles
Discover one of a kind Santas, including these limited-edition pieces made by local artist Linda Zaiser –ideal for a memorable centerpiece.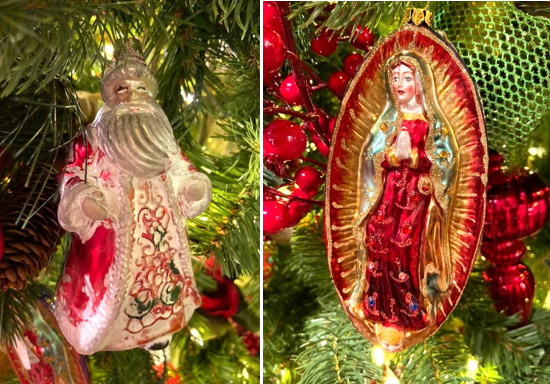 Ornaments
Decorate your tree with our beautiful selection of handmade ornaments, featuring Santas, angels, reindeers and more!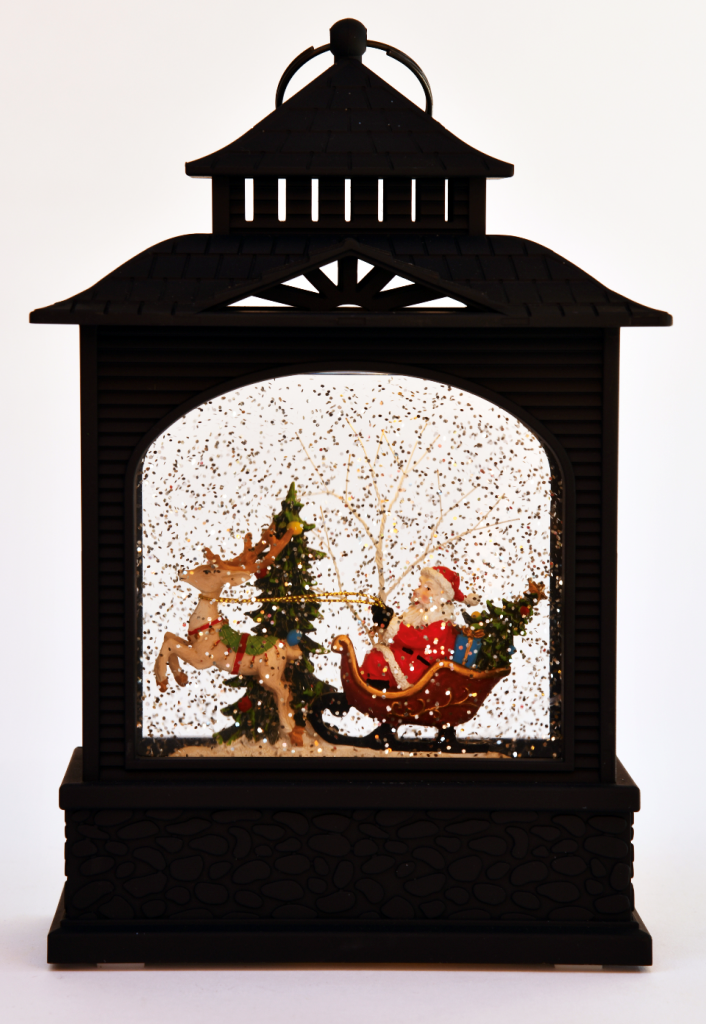 Musical Snow Globes
Winter décor isn't complete without an iconic snow globe. Our collection features various sizes and can add charm to any home.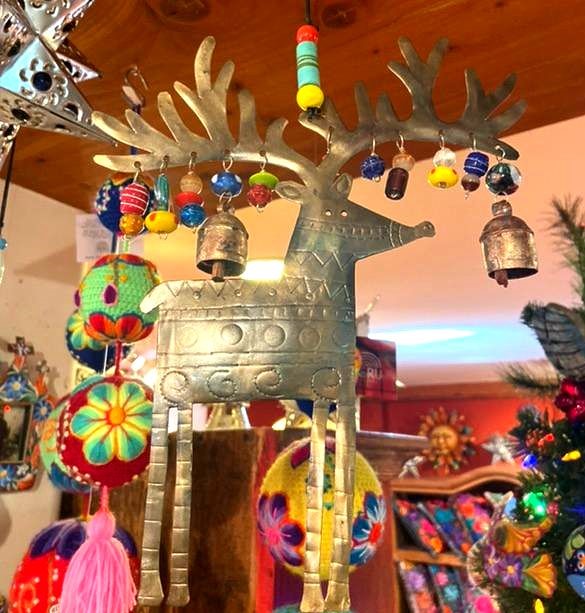 Holiday Wind Chime
This reindeer wind chime made from India is perfect for any porch or patio and is a great way to display your festive spirit!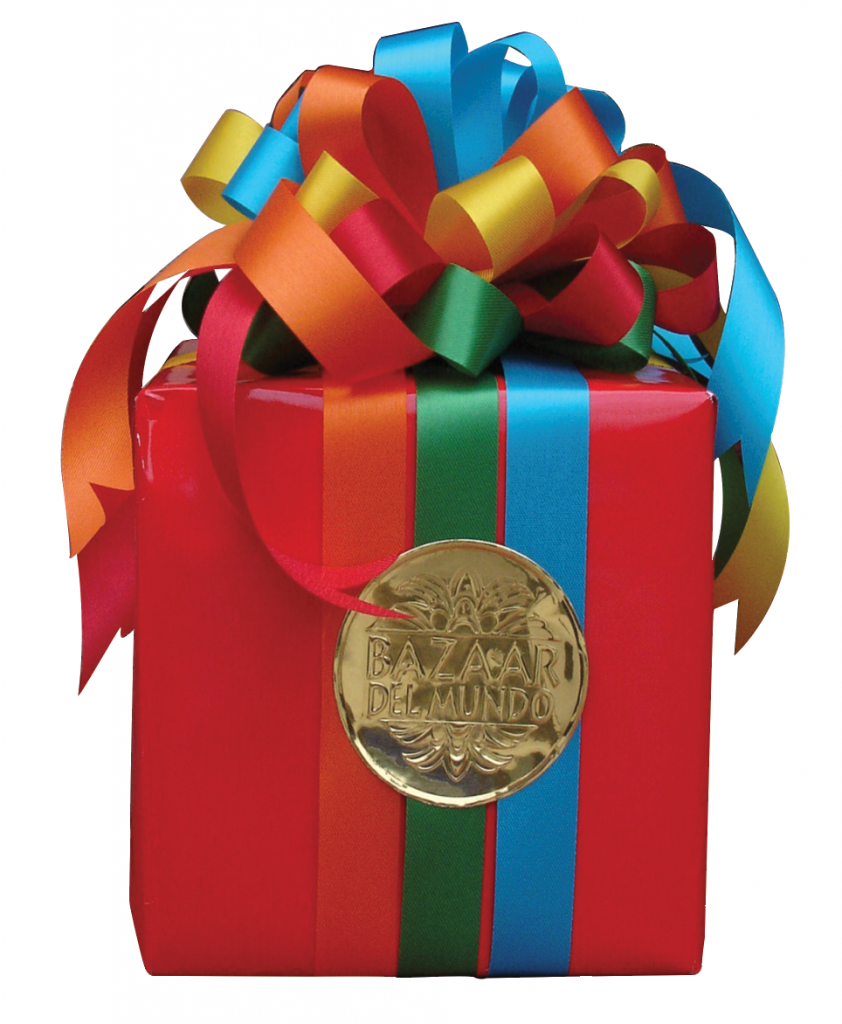 Don't forget about our signature gift wrapping that adds a pop of color and makes each present feel memorable.
Bazaar del Mundo has everything you need this holiday season!
0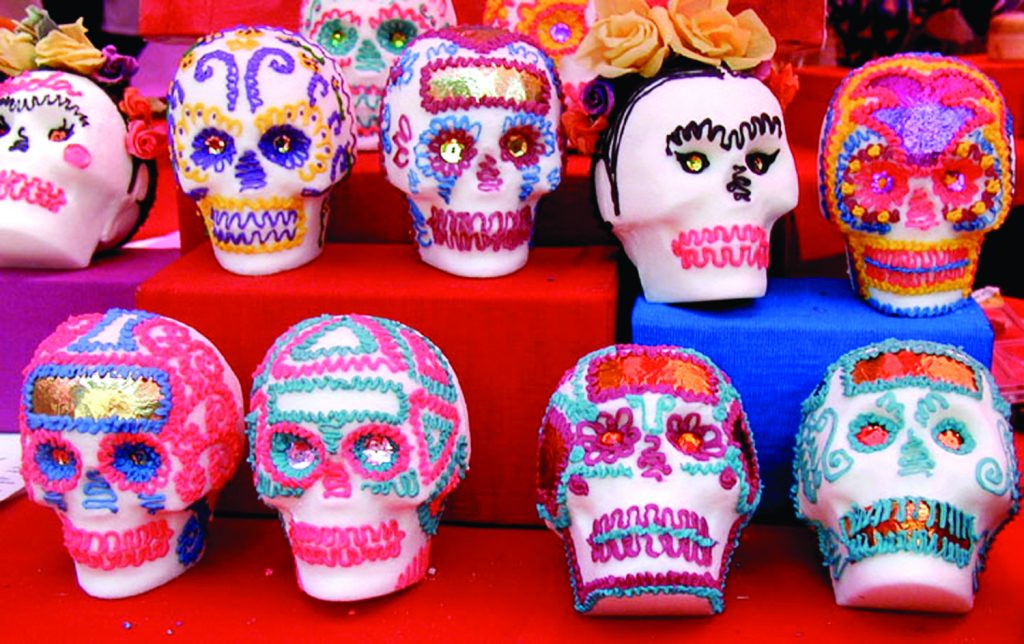 Weekend Celebration Includes Altars, Live Entertainment, Guest Artists and More
Old Town's Bazaar del Mundo and Casa Guadalajara are teaming up, Friday through Sunday, November 1-3 to celebrate Día de los Muertos – or "Day of the Dead" – the traditional Mexican holiday that honors friends and family members who have passed on.
Día de los Muertos pays tribute to loved ones through elaborately decorated altars, called "ofrendas," with treasured items from their lives and traditional elements, such as marigold flowers, candles, water, bread and salt, and their favorite foods and spirits. Throughout the weekend, Casa Guadalajara's iconic fountains will be turned into altars for guests to enjoy.
The entrance to Casa Guadalajara will transform into a lively marketplace of artisans displaying their Day of the Dead-themed wares, including jewelry artists Lorena Chavez Rosas and Jose Bustamante, alongside festive merchandise from the Bazaar del Mundo Shops. Guests will delight in performances from traditional Ballet Folklorico dancers and Casa Guadalajara's world-class mariachi band – all in painted skeleton faces. Face painting and photo opportunities with a life-size Catrina (a female skeleton figure donning a Mexican folkloric dress and hat) sitting in an 1800s carriage will also be available.
The restaurant will also host an outdoor Beer & Margarita Garden where guests can purchase and enjoy traditional Mexican beers, house margaritas, delicious street tacos and Mexican street corn known as "esquites."
In the Bazaar del Mundo Shops, at 4133 Taylor Street, guests can peruse additional artists displaying Día de los Muertos-themed work and collectables, plus additional altars and opportunities to participate in free family friendly activities – including sugar skull decorating, mask making and more.

The festivities begin on Thursday with the Old Town Altar Walk. Beginning at Bazaar del Mundo and Casa Guadalajara, maps will be given out for a walking tour throughout Old Town to view more than 40 beautifully decorated altars. Then, Bazaar del Mundo and Casa Guadalajara's marketplace and celebration activities will take place Friday and Saturday, 10 a.m. to 8 p.m. and Sunday 10 a.m. to 5:30 p.m. Guests may park for free across the street at Caltrans (after 5 p.m. Friday and all-day weekends), or take the trolley.
0
Art, Jewelry and Crafts by Renowned Native American and Southwestern Artists Showcased in Old Town, September 20-22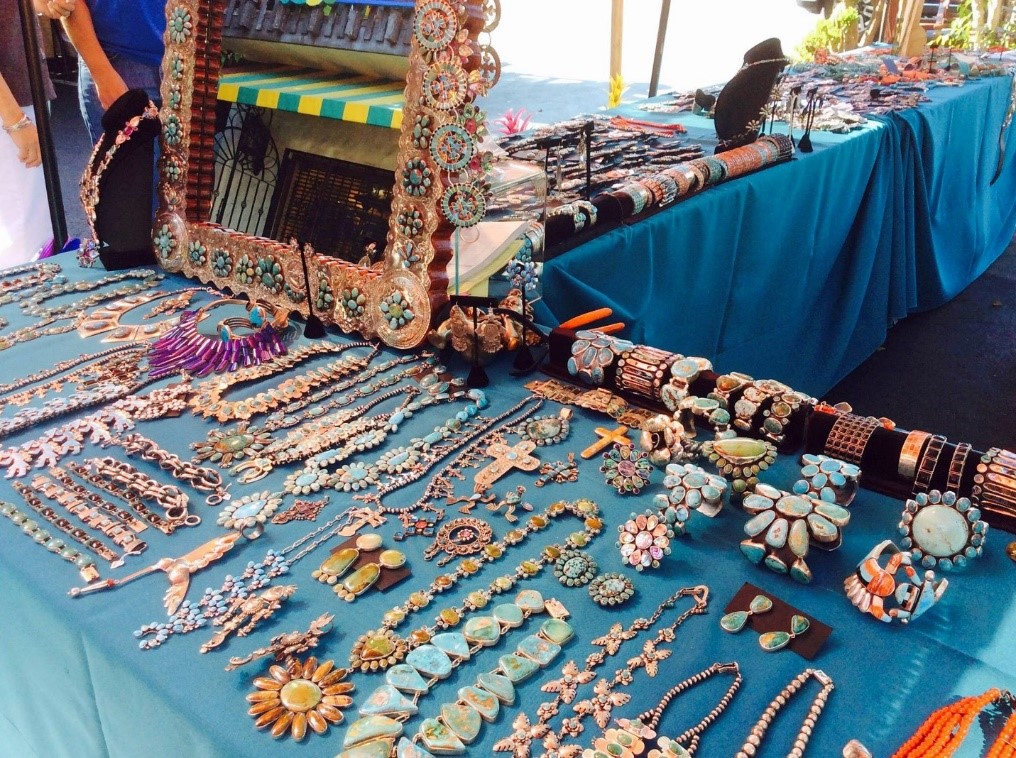 Celebrating the colorful cultures of Native Americans and the American Southwest, Bazaar del Mundo's annual Santa Fe Marketplace returns to Old Town, Friday through Sunday, September 20-22.
Transformed into a vibrant outdoor marketplace, Bazaar del Mundo (located at 4133 Taylor Street in Old Town) will overflow with exquisite collections of authentic Native American jewelry, art, crafts and décor from Navajo, Cherokee, Hopi, Pima, Isleta Pueblo and Santo Domingo Pueblo tribe members, along with other noted Southwestern artists demonstrating and selling their goods.
Art lovers and boho-inspired fashionistas will enjoy rare and stunning collections of sterling silver and multi-stone inlaid jewelry made with authentic turquoise, coral and other exotic stones, hand-woven Zapotec pillows and rugs, leather accessories, fetishes, storytellers, Pendleton blankets and more.
Guests will also enjoy daily musical entertainment and feast on mouth-watering Mexican cuisine for sale at the otherwise free event, 10 a.m. to 8 p.m. Friday and Saturday, and 10 a.m. to 5 p.m. on Sunday.
For more information, visit www.bazaardelmundo.com.
0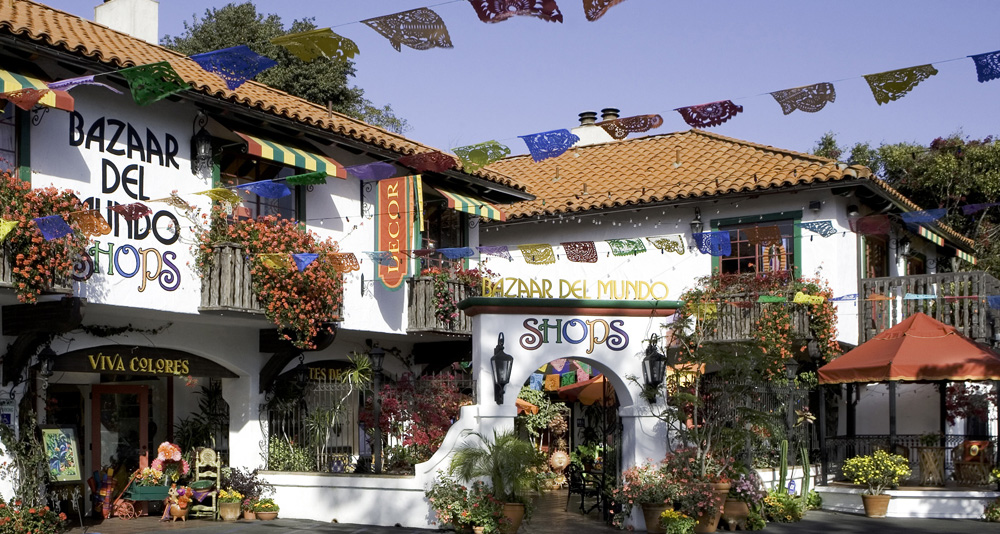 Nominations are now open for San Diego CityBeat's "Best of San Diego" poll!
Please help us win in the following categories:
Best Annual Art Event (Latin American Festival)
Best Cultural Festival (Latin American Festival)
Best Place to Buy a Gift
Best Women's Clothing Store
Nominations close on August 13. Final voting will take place August 28-September 17 for the top 5 nominations.
Visit http://bit.ly/CityBeatBdM to learn more.
0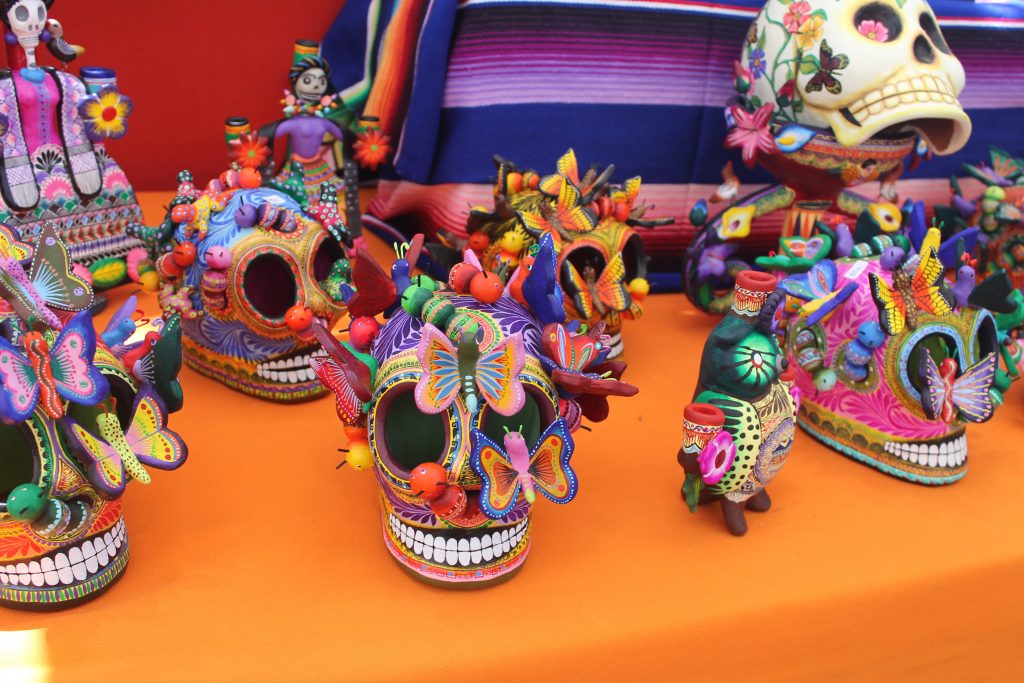 Latin American folk artists from Mexico, Guatemala, Peru, El Salvador and Ecuador and more will gather at Old Town's iconic Bazaar del Mundo during the annual Latin American Festival and Mata Ortiz Pottery Market, Friday–Sunday, August 2-4. The event is one of the nation's most extensive collections of genuine Latin American folk art, traditional embroidered clothing, handwoven textiles, unique collectibles, dazzling jewelry, handmade ceramic and clay pottery.
The free event will be held 10 a.m. to 8 p.m. Friday and Saturday, and 10 a.m. to 5:30 p.m. on Sunday.
Throughout the weekend, guests will enjoy a lively marketplace filled with colorful and elaborately decorated booths and a showcase of authentic handcrafted art, jewelry, vibrant Mexican clothing and more. Mata Ortiz pottery, based on a centuries-old art form renowned for its detailed process and hand-painted geometric and ancestral symbols, will highlight the event with skilled potters showcasing their wares.
Live artist demonstrations will showcase traditional skills, such as woodcarving, painting, weaving and guests will be entertained by performances from Mexican Chinelos dancers and TINKU, a Latin American folk music band.
Delicious traditional Mexican Street Tacos and other authentic food will be on sale from neighboring Casa Guadalajara restaurant.
This year's visiting artists include a returning favorite, Jacobo Angeles, known for his Oaxacan wood carvings. His traditional alebrijes (Mexican folk art sculptures of fantastical creatures) were featured in Disney's much-celebrated animated film, "Coco," for which Jacobo was one of the movie's consultants. His wife, Maria Angeles, also participates in the completion of his magnificent creations with her exquisite and meticulous painting of these one of a kind creatures.
Additional artists include:
Prudencio Guzman: A new addition to the festival this year, Guzman's work includes colorful, imaginative clay sculptured figures from Mexico.
Pedro and Diego Montaño: Oaxacan weavers from Teotitlan del Valle showcasing marvelous wool rugs and runners in both traditional and contemporary Mexican designs, and performing demonstrations on handmade looms.
Jorge Quintana: A principal Mata Ortiz artist whose work has been displayed in museums all over the world and included in many of the major books on Mexican folk art.
Saul Yuritica: A Peruvian artist specializing in traditional reverse-painted mirrors and wall hangings.
The event will also feature performances by TINKU, a Latin American folk band, Folkloric dancers and strolling mariachis. Inside the Bazaar del Mundo Shops, located at 4133 Taylor Street in Old Town, shelves will be brimming with gifts and goods imported from Mexico and Latin America, as well as a myriad of books on travel, culture, architecture, arts, crafts and food.
0
Whether you're hitting the beach, the pool or hosting a summer BBQ, do it in style with new items from our Bazaar del Mundo Shops! We've got brightly colored unique accessories, clothing and home items — all perfect for summer.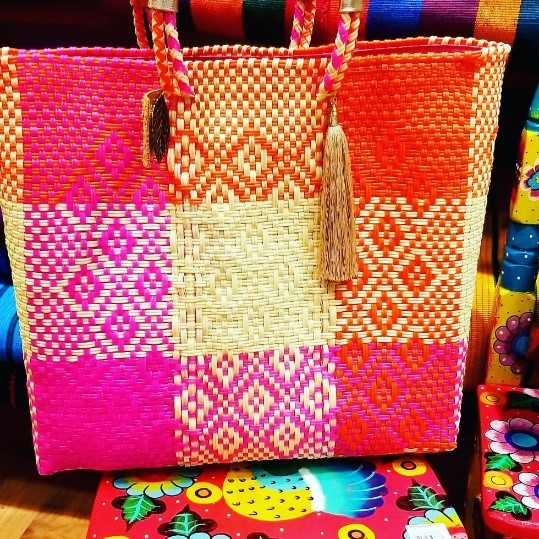 Summer Totes
Fashionable totes made from recycled plastic are great for packing sunscreen, towel, a book or any other summer essentials.
Handwoven African Bowls
Handmade in Rwanda by local artisans, these intricately woven bowls are made of carefully dyed sisal fibers and sweet grass. Style on a shelf or add to your coffee table for a globally inspired feel. Each piece comes with information about the weaver and every purchase helps create opportunities for men and women across Africa.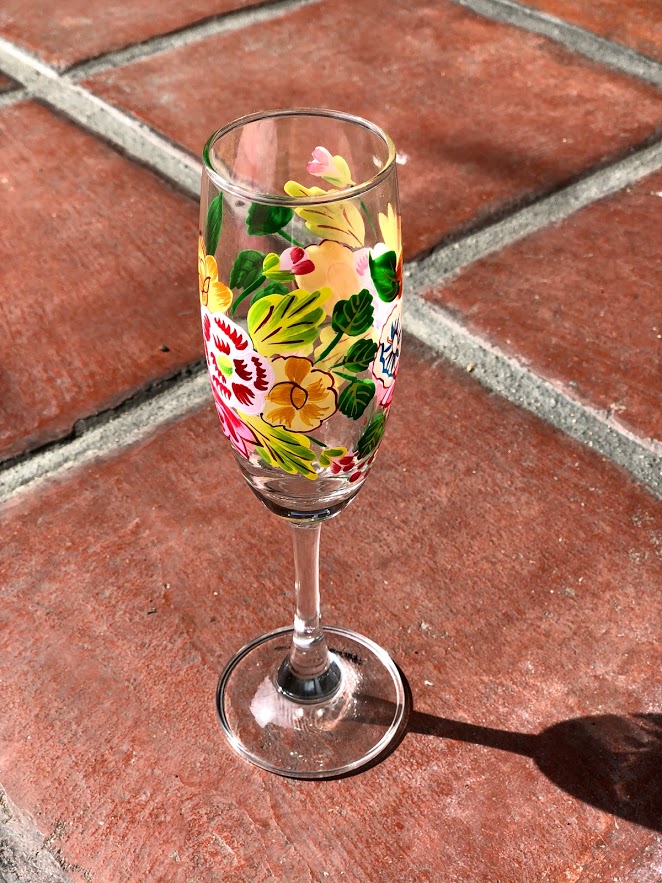 Vintage Hand Painted Champagne Glasses
Celebrate in style with brightly colored champagne flutes. Delicately hand painted in India, these items are sure to add a pop of color to any party.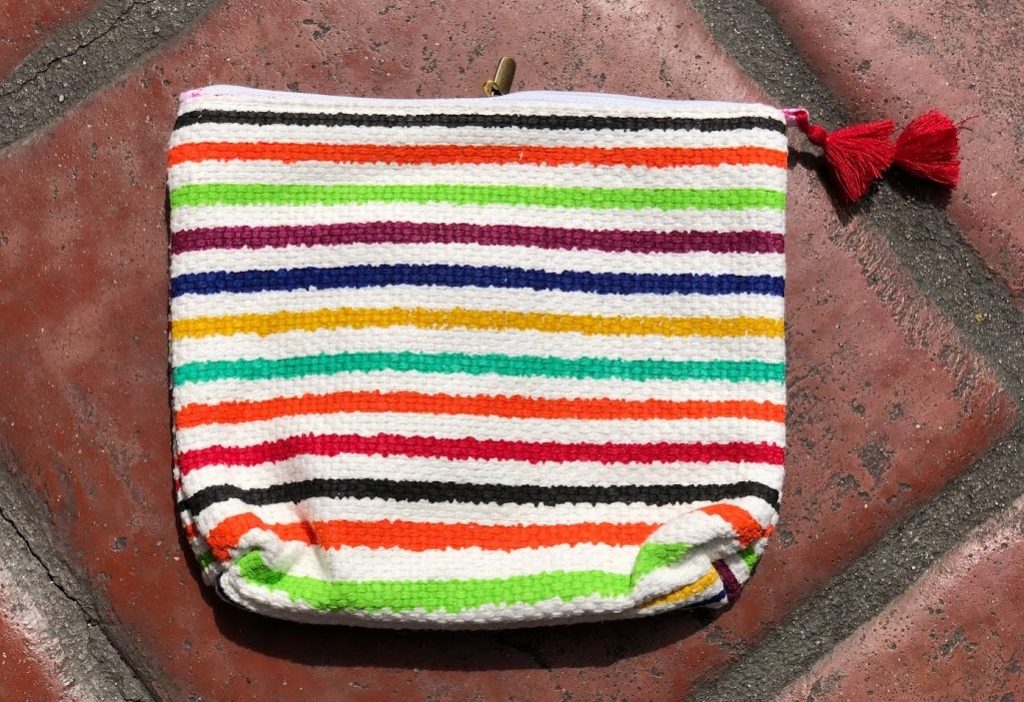 Multicolored Clutch
These funky bags are multicolored and multipurpose! These bags are ideal for holding everything you need for a day at the beach or a fun night out.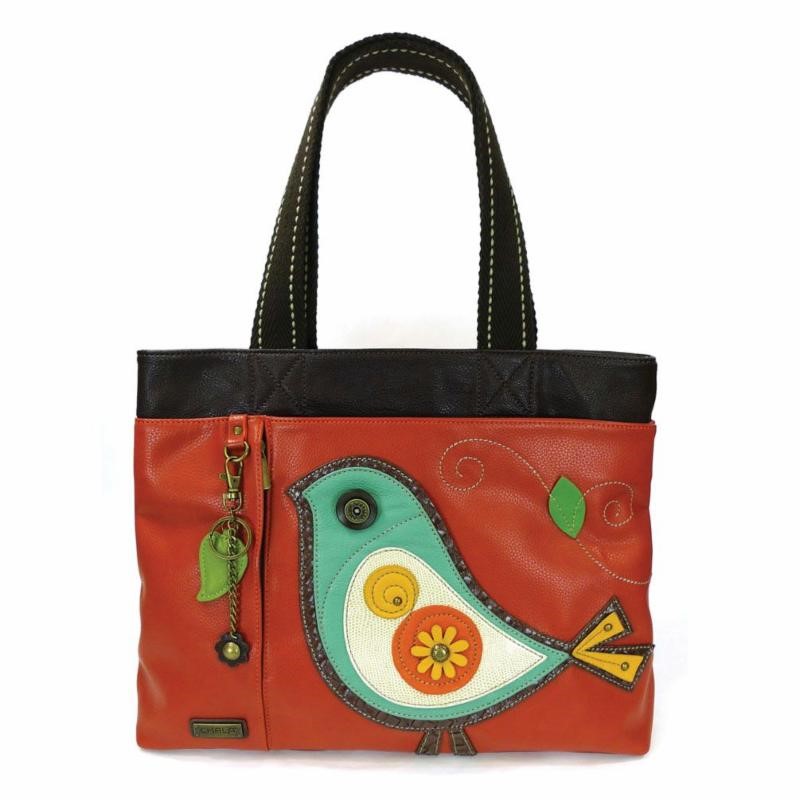 Vegan Leather Tote
Celebrate your love for animals with fun and functional animal designs! Each bag is stitched with layers of colorful faux leather, giving each character a unique style with their own personality.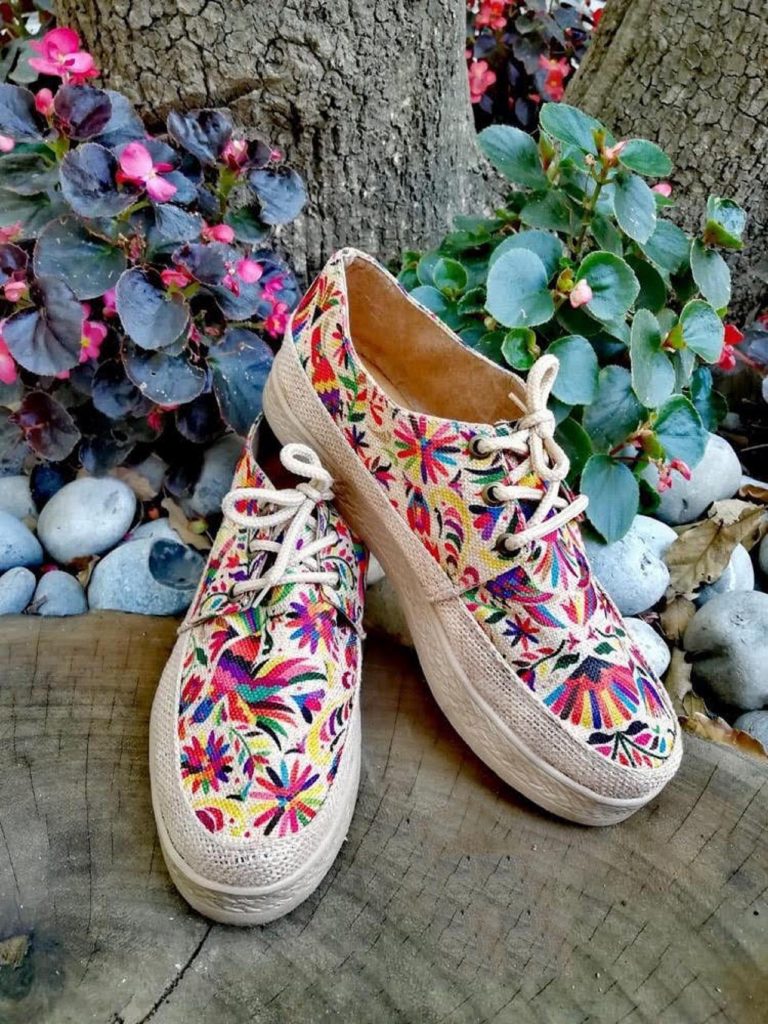 Trendy Mexican Footwear
Available in a variety of designs all inspired by handicrafts, these vibrant shoes are made from jute, a natural fiber that's breathable, making it the perfect shoe for the warm days ahead.
Bazaar del Mundo has everything you need to make this summer spectacular!
0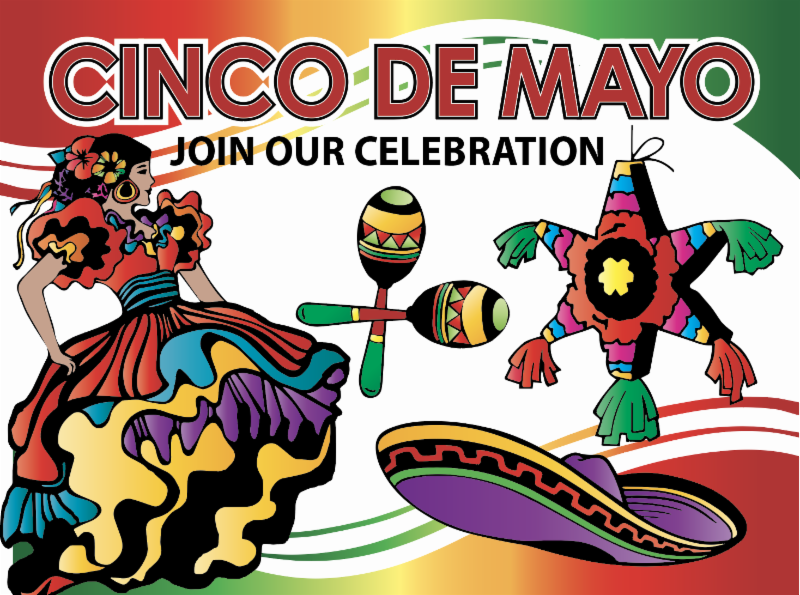 In honor of one of Mexico's most iconic holidays, Diane Powers' Casa Guadalajara restaurant and Bazaar del Mundo Shops will team up to celebrate Cinco de Mayo in Old Town, Saturday, May 4 and Sunday, May 5.
Outside the entrance to Casa Guadalajara Mexican restaurant, guests will be welcomed into a charming and lively marketplace filled with Mexican folk art, crafts, handmade clothing, accessories, plus delicious traditional Mexican street food for purchase and activities for kids.
Inside, Casa Guadalajara will be bursting with festive colors and decor. Guests can enjoy "Cinco" inspired fare, such as "Cincoritas", delicious strawberry, kiwi, and lemon-lime margaritas decked out in the colors of the Mexican flag; and "Enchiladas Banderas," a savory sampling of chicken, cheese and beef enchiladas served with three different sauces — rojas, verde, and blanca (red, green, and white).
In the Bazaar del Mundo Shops, next to Casa Guadalajara at 4133 Taylor Street, visitors will find more artists displaying their Cinco de Mayo-themed crafts and collectables. Traditional Mexican clothing, carefully hand-selected folk art, jewelry and home decorations in vibrant colors will also be available for purchase and decorating inspiration.
Throughout the weekend, delightful performances from lively Ballet Folklorico dancers, Chinelos dancers and Casa Guadalajara's world-class mariachi band will take place. The word "Chinelo" comes from the Nahuatl tzineloa, which means shoulder and hip movement. This unique dance is performed by many dancers dressed in elaborate, colorful costumes and is popular in Mexico but rarely seen in the United States. There will be multiple performances on both Saturday and Sunday.
"Cinco de Mayo is a day to come together and celebrate Mexican culture, cuisine and music," said Bazaar del Mundo and Casa Guadalajara owner Diane Powers. "On this day of festivities there's no better place to be than Old Town, the historic heart of San Diego."
Recognized every May 5, Cindo de Mayo commemorates the Battle of Puebla, in which vastly outnumbered Mexican forces defeated the Imperialist French Army of May 5, 1862. This festive celebration has been adopted in many of the border cities in the U.S. over the last several years.
Bazaar del Mundo and Casa Guadalajara's marketplace and celebration activities will take place Saturday from 10 a.m. to 8 p.m. and Sunday from 10 a.m. to 5:30 p.m. Guests may park for free across the street at Caltrans or take the trolley, which stops one block south west of Casa Guadalajara in Old Town.
The Bazaar del Mundo's RSS Feed