Archive for
August, 2018
0
This just in! We have got some new bold, fun pieces we can't wait to share with you. Our owner, Diane Powers, recently went on a buying trip across the world to find exotic, vibrant items to bring to our Shops.
Hoping to spice up your wardrobe? Want to add some flair to your home? Here is a sneak preview of some of her fabulous finds. Keep an eye out on them in our Shops – you do not want to miss these!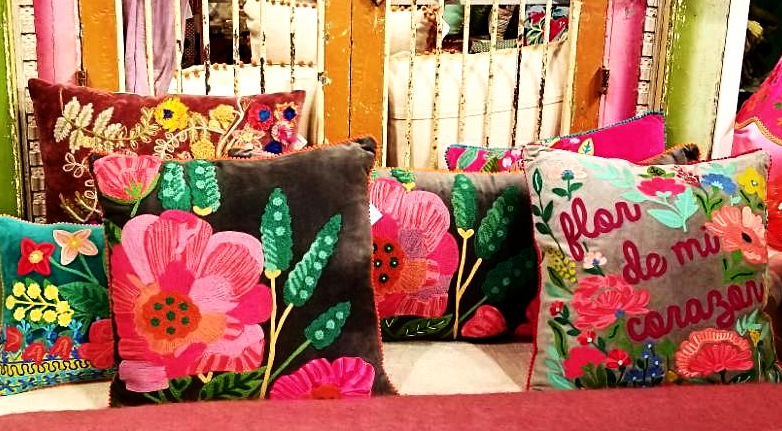 The perfect addition to any room, these embroidered pillows come in a variety of colors and designs – collect them all!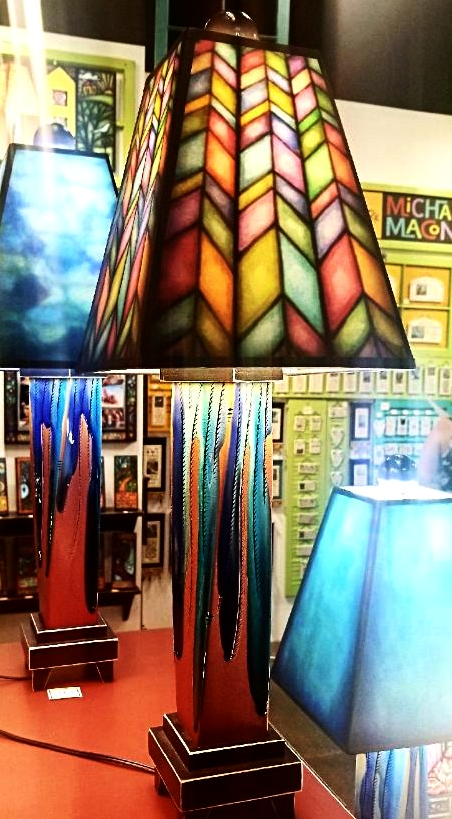 Hand-painted and made of ceramic, this lamp can brighten up any room!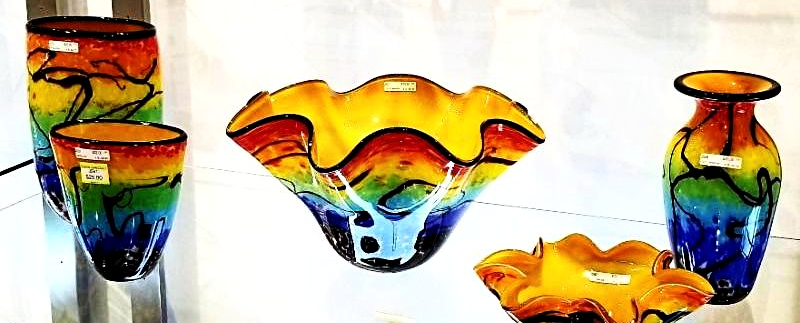 We are thrilled to have these beautiful pieces of glass art in Our Shops! In a fun design, these will add brilliant color to your home. Grab yours soon!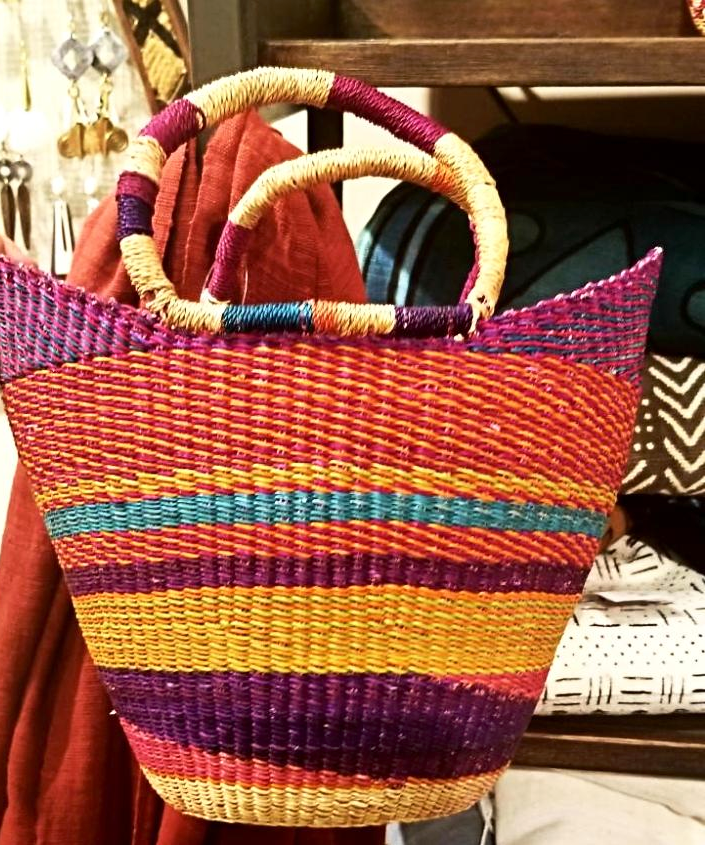 Both stylish and versatile, this basket tote from Africa is your new go-to accessory. A summer time essential, this bag can be paired with a sun dress and sandals for those fun days at the beach or park!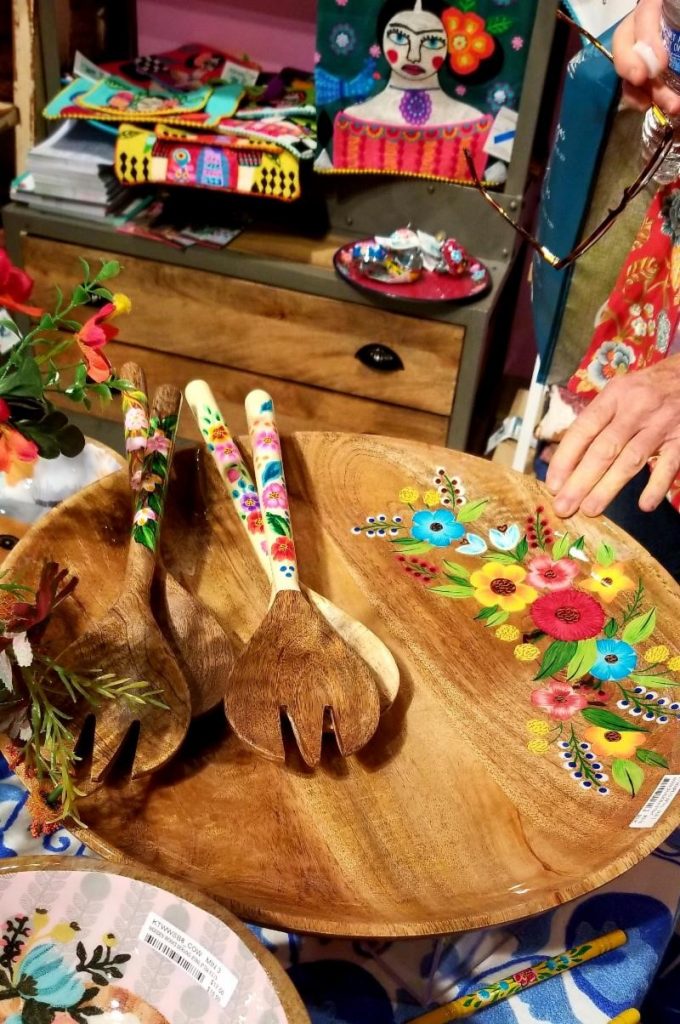 Add some fun to the kitchen! Complete with serving utensils, whip out this wooden tray for your next dinner party. The floral motif makes this piece stand out on a table scape.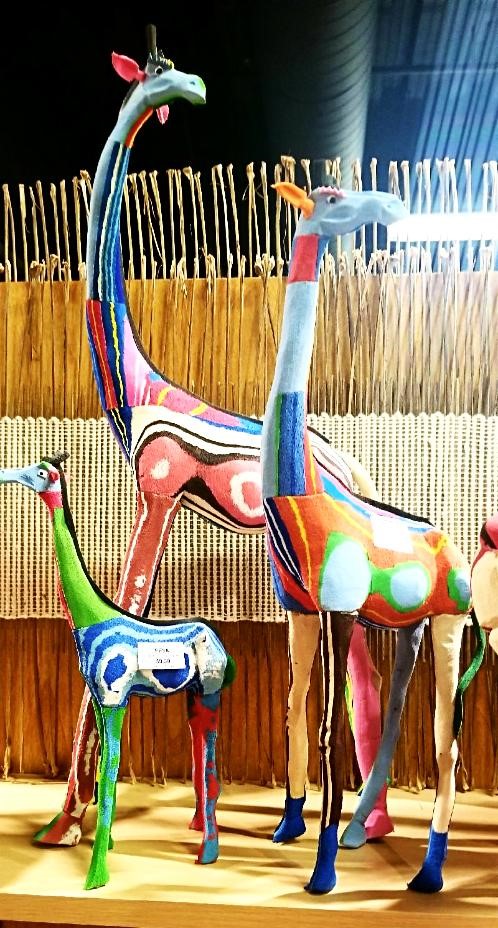 What a find! Made all the way in Africa, these giraffes are made of recycled flip flops. Score the complete family!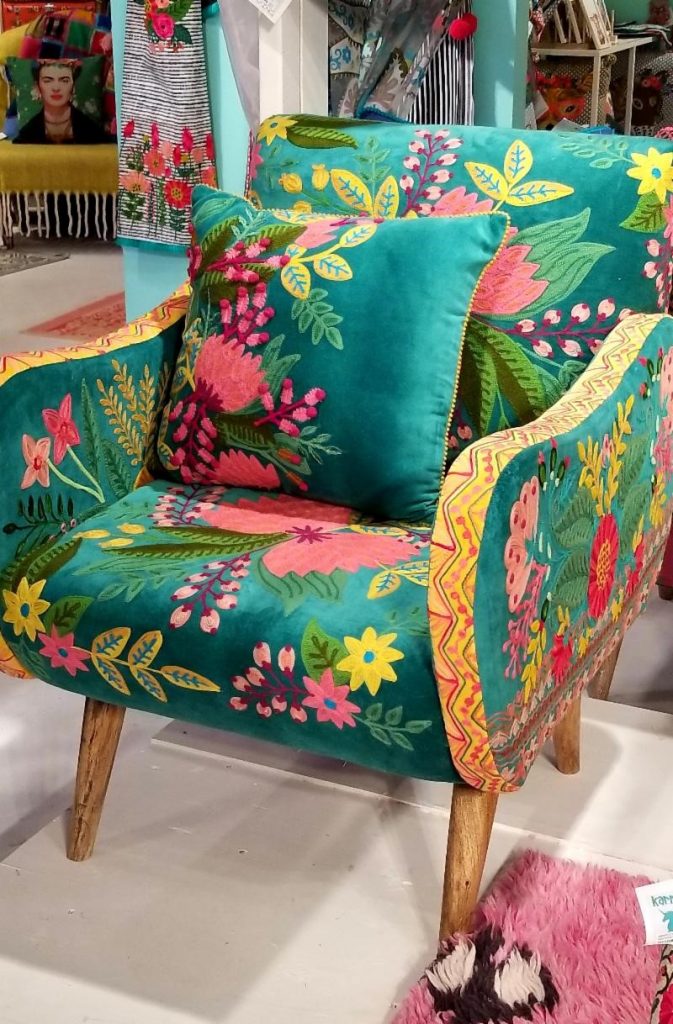 Looking for a pop of color to add to your space? This unique chair will add pizazz to any room. We love the gorgeous embroidery and funky color palette.
0
Art is in bloom at Bazaar Del Mundo as the talented Teresita Garrido brings joy to customers with her beautiful paper flowers. This intricate craft has been passed down many generations as Teresita learned it from her mother as a young girl. Today, Teresita has not only continued her mother's legacy at Baazar Del Mundo – she's shared this art with her children and grandchildren as well!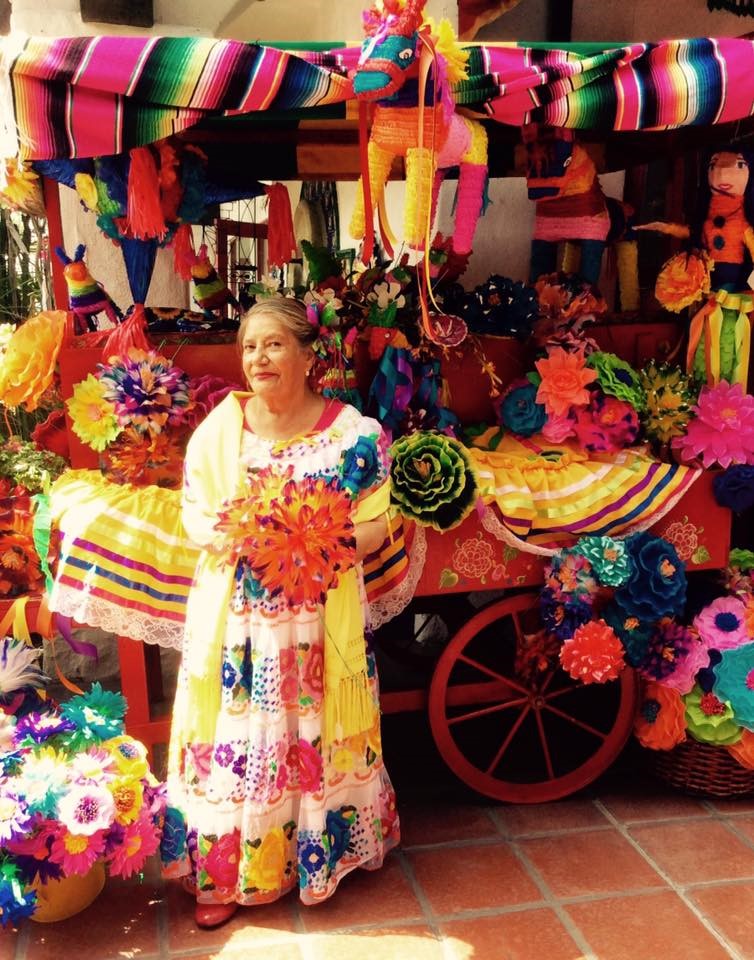 Teresita was born in Guadalajara, Jalisco, Mexico. In 1984, she and her mother ventured away from Tijuana and eventually found a home at Bazaar Del Mundo where Teresita made flour tortillas at Casa de Pico while her mother created stunning paper flowers that she sold to passersby. After her mother passed away, Diane Powers – owner and operator of Bazaar Del Mundo – asked Teresita to continue the beautiful tradition of making paper flowers and help her mother's legacy live on!
As Teresita's paper flower business became a fan favorite, she knew she had to use high-quality materials to make the most vibrant and detailed flowers possible.
"My favorite paints to create the pollen are from Guadalajara. It's these extra touches that give my flowers the lifelike quality people love so much," Garrido said. After making countless flowers, Teresita found the strongest wire was from Tijuana and the most flexible the paper was from Australia.
"I am so grateful and blessed to have been able to raise five children and seven grandchildren with this amazing family tradition," Garrido said. Her children – and now grandchildren – enjoy the art of paper flower making and the craft of making piñatas!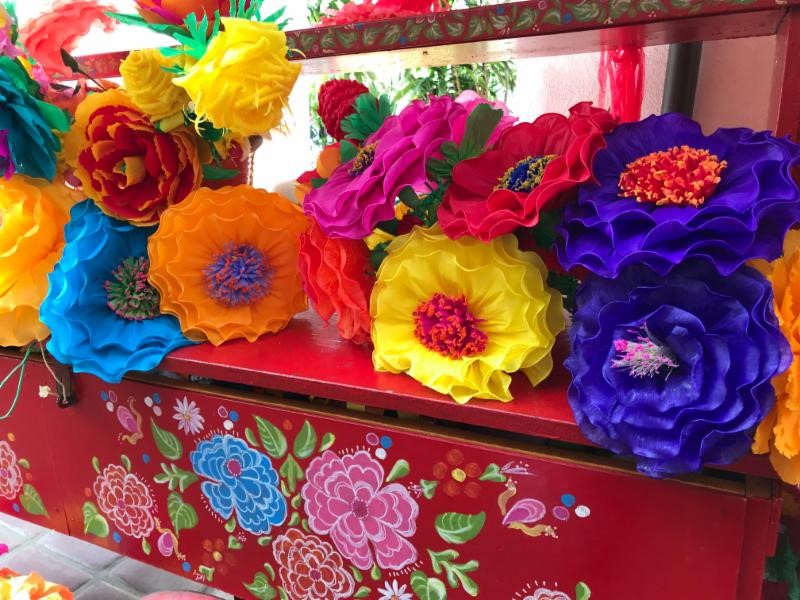 Just as nature changes with the seasons, Teresita creates the perfect flowers for every occasion. In December, you can find Teresita making bright red poinsettias. For Dia de los Muertos, Teresita has marigolds ready for order. You can also find Teresita's flowers in the beautiful courtyard at the Bazaar Del Mundo Shops every Thursday through Sunday, as well as on display at each of our Bazaar Del Mundo restaurants including Casa de Bandini, Casa de Pico, Casa Guadalajara and Casa Sol y Mar.