Archive for
April, 2018
0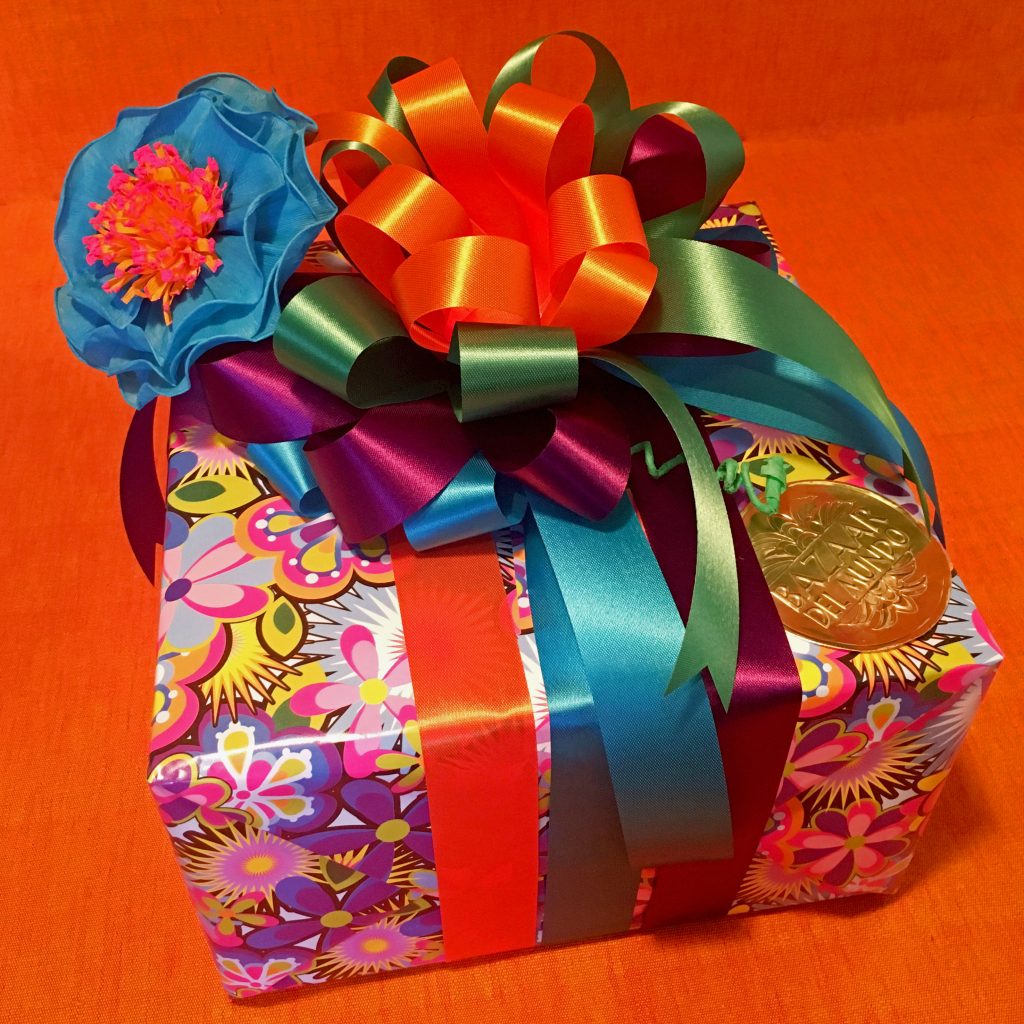 What's your favorite fiesta? If you're like us at the Bazaar del Mundo Shops and Restaurants – Cinco de Mayo tops the list!
For our followers who want to celebrate this festive holiday at home, our "Cinco in a Box" contest will help! One lucky winner will take home a beautiful Cinco-themed package filled with margarita glasses, Cinco décor, salsa and more, plus a $50 dining certificate to Casa Sol y Mar.
To enter, visit our Instagram account (@bazaardelmundo) and tag a friend you'd like to spend Cinco de Mayo with on the official contest post, and be sure you're both following us.
We will randomly select and announce the winner on Friday, May 4!
0
Looking to add to your spring and summer wardrobe? Visit Bazaar del Mundo today to shop exotic new pieces, including handbags, earrings and keychains, while supporting Thailand's local artisans. Each accessory was designed and created in Thailand by disabled women who are part of a free-trade organization.
Scroll through the galleries below to see some of the unique accessories available for purchase.
Jewelry
Handbags
These hand-picked boho bags are constructed from recycled Sari fabrics and textiles, making them truly one of a kind. ($42)
This embellished pouch doubles as a necklace – perfect for storing reading glasses and other small items you want to keep within arm's reach. ($28)
You can wear these textile bags shorter, longer or as a cross-body, thanks to the adjustable strap. ($42)
Keys & Things
Choose from a variety of tasseled key fobs. This one features an elephant and recycled silk fibers. Attach them to zippers, keys, fan pulls or bags – the possibilities are endless! ($28)
Carry a piece of Thailand with you wherever you go with these adorable keychains, complete with traditional Thai clothing. ($15)
0
From one-of-a-kind folk-art pieces, to delicious authentic cuisine, Bazaar del Mundo has something for everyone. Treat yourself, then treat yourself AGAIN at our Shops and restaurants with two of our favorite promotions!
Love shopping? You'll love it even more during Shop & Feast. From now until May 24, spend at least $50 at any (or a combination of) our Shops and receive a coupon for a delicious meal at our neighboring sister restaurant, Casa Guadalajara! See below for full details.
REALLY love shopping? Our Frequent Shopper Rewards Card was designed for our most loyal customers. Receive a punch in your card for every $50 you spend at our Shops. Once the card is full, you get a $50 merchandise credit toward your next purchase!