Archive for
April, 2019
0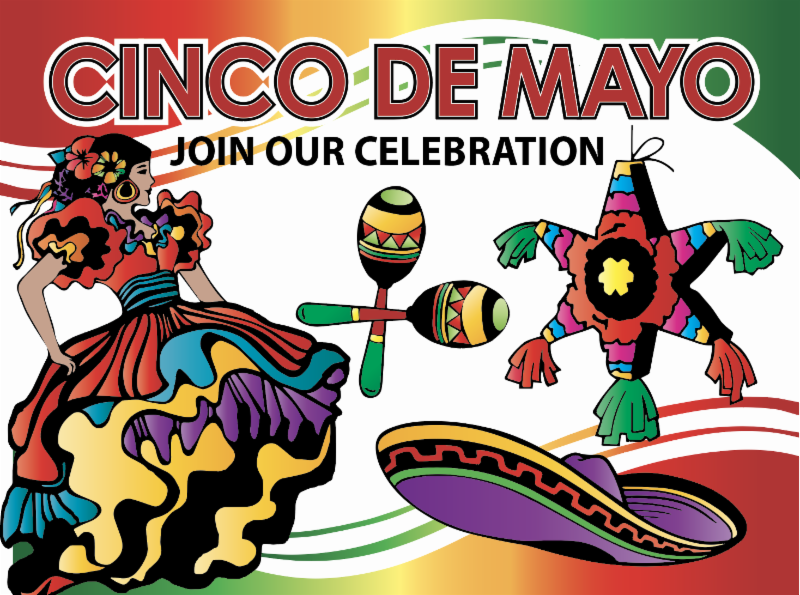 In honor of one of Mexico's most iconic holidays, Diane Powers' Casa Guadalajara restaurant and Bazaar del Mundo Shops will team up to celebrate Cinco de Mayo in Old Town, Saturday, May 4 and Sunday, May 5.
Outside the entrance to Casa Guadalajara Mexican restaurant, guests will be welcomed into a charming and lively marketplace filled with Mexican folk art, crafts, handmade clothing, accessories, plus delicious traditional Mexican street food for purchase and activities for kids.
Inside, Casa Guadalajara will be bursting with festive colors and decor. Guests can enjoy "Cinco" inspired fare, such as "Cincoritas", delicious strawberry, kiwi, and lemon-lime margaritas decked out in the colors of the Mexican flag; and "Enchiladas Banderas," a savory sampling of chicken, cheese and beef enchiladas served with three different sauces — rojas, verde, and blanca (red, green, and white).
In the Bazaar del Mundo Shops, next to Casa Guadalajara at 4133 Taylor Street, visitors will find more artists displaying their Cinco de Mayo-themed crafts and collectables. Traditional Mexican clothing, carefully hand-selected folk art, jewelry and home decorations in vibrant colors will also be available for purchase and decorating inspiration.
Throughout the weekend, delightful performances from lively Ballet Folklorico dancers, Chinelos dancers and Casa Guadalajara's world-class mariachi band will take place. The word "Chinelo" comes from the Nahuatl tzineloa, which means shoulder and hip movement. This unique dance is performed by many dancers dressed in elaborate, colorful costumes and is popular in Mexico but rarely seen in the United States. There will be multiple performances on both Saturday and Sunday.
"Cinco de Mayo is a day to come together and celebrate Mexican culture, cuisine and music," said Bazaar del Mundo and Casa Guadalajara owner Diane Powers. "On this day of festivities there's no better place to be than Old Town, the historic heart of San Diego."
Recognized every May 5, Cindo de Mayo commemorates the Battle of Puebla, in which vastly outnumbered Mexican forces defeated the Imperialist French Army of May 5, 1862. This festive celebration has been adopted in many of the border cities in the U.S. over the last several years.
Bazaar del Mundo and Casa Guadalajara's marketplace and celebration activities will take place Saturday from 10 a.m. to 8 p.m. and Sunday from 10 a.m. to 5:30 p.m. Guests may park for free across the street at Caltrans or take the trolley, which stops one block south west of Casa Guadalajara in Old Town.
0
Not sure what to get mom for Mother's Day? Show her how much she means to you with a sensational surprise from Diane Powers' Bazaar del Mundo Shops.
Get inspired with our Top 10 Mother's Day gift ideas or be bold and select from the hundreds of other awesome items in our one-of-a-kind shops and boutiques. Here are some top picks for 2019: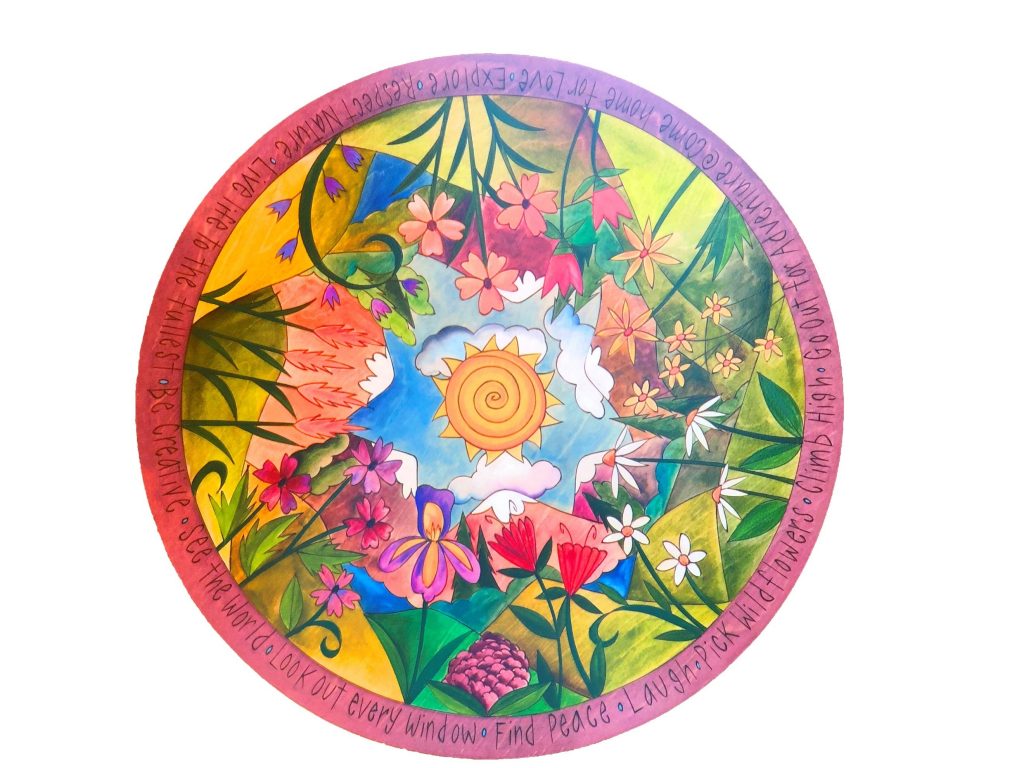 Lazy Susan
This is the perfect gift for the mom who likes to entertain. She can add color to the family dining table with a beautiful spring-themed Lazy Susan.
Sun Goddess
Brighten her day with sun-splashed wall art. These unique pieces are made of metal and come in a variety of shades and designs.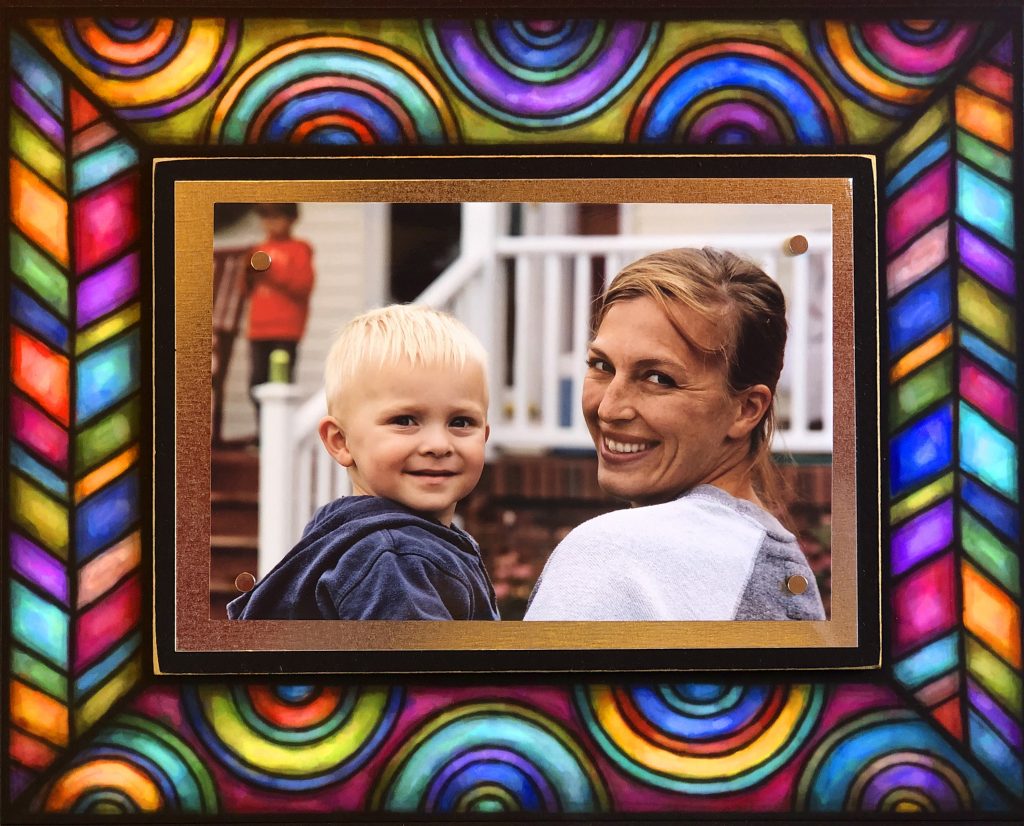 Frame It
Find a beautiful selection of vibrant wood frames by Wisconsin artist Michael Macone that make the picture-perfect gift. Because what mom doesn't love having framed photos of her favorite child?
Gal on the Go
For the mom on the go, she'll dig these Mona B bags made from upcycled military tarps and tents, and other whimsical burlap totes. Check them out in the Ariana Shop.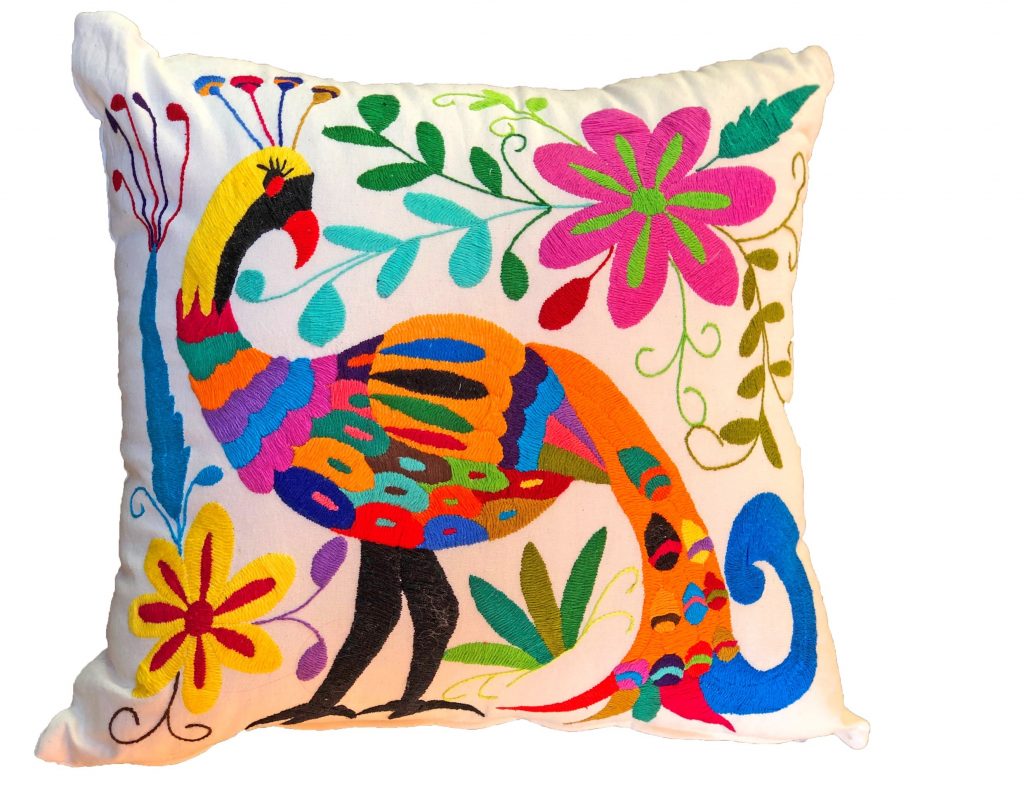 Pillow Power
Pamper your mom with decorative Otomi pillows. Made from hand-embroidered fabric, these stunning styles were made fashionable by the indigenous people of Mexico and will prove popular with moms from around the world.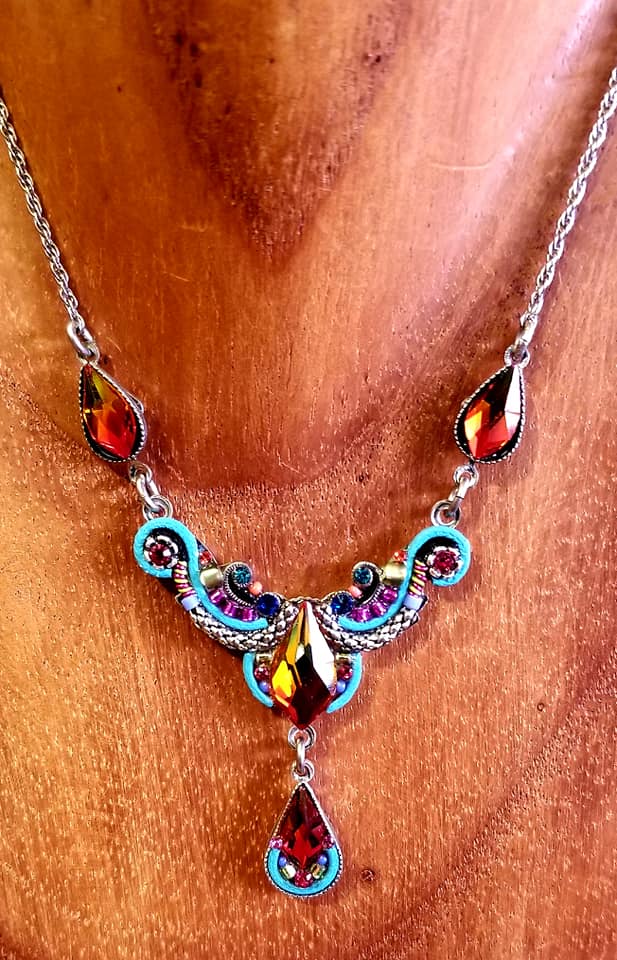 Shining Star
Mom will feel glamorous draped in dazzling Swarovski crystal jewelry. Stun her with a beautiful necklace and make her the shining star of the day.
Big Splash
Make a big splash with mom by giving her a charming mug, soap dish, wall art or other collectible or wearable item adorned with a magical mermaid. After all, you're never too old to dream about being a wave-riding sea nymph.
The Chef
For the gourmet mom who knows her way around the kitchen, discover a smorgasbord of cookbooks, table linens and cookware to make those perfect meals taste even better.
Trendy Fashionista
If mom is a trendy fashionista, then your gift of a pair of Liverpool jeans or sporty top will always be in high style.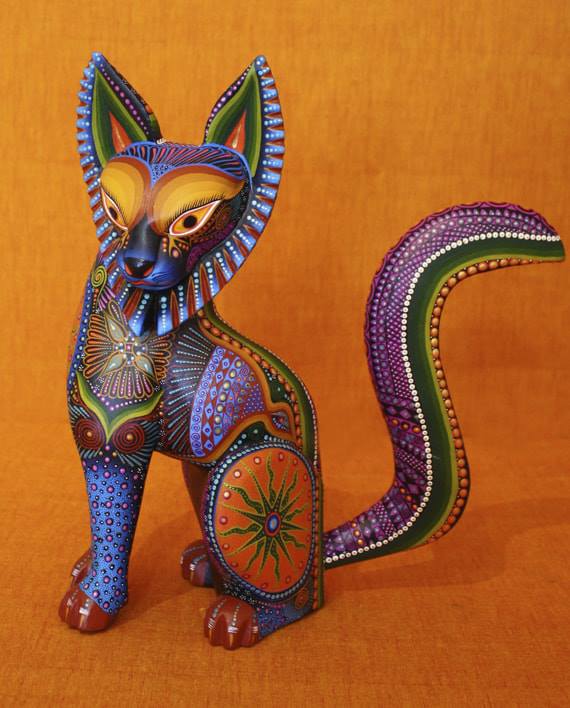 Spirit Animals
What's your mom's spirit animal? Spectacular Oaxacan hand-carved and hand-painted animals are available in all strips, shapes and sizes. These fanciful and mystical wooden figures – ranging from hummingbirds to owls and coyotes to wild cats – will make mom roar with laughter and howl at the moon.
From cool cookware and stylish accessories to one-of-a-kind clothing and art pieces, Bazaar Del Mundo has a vast array of Mother's Day gifts that will make her feel extra special and extremely loved.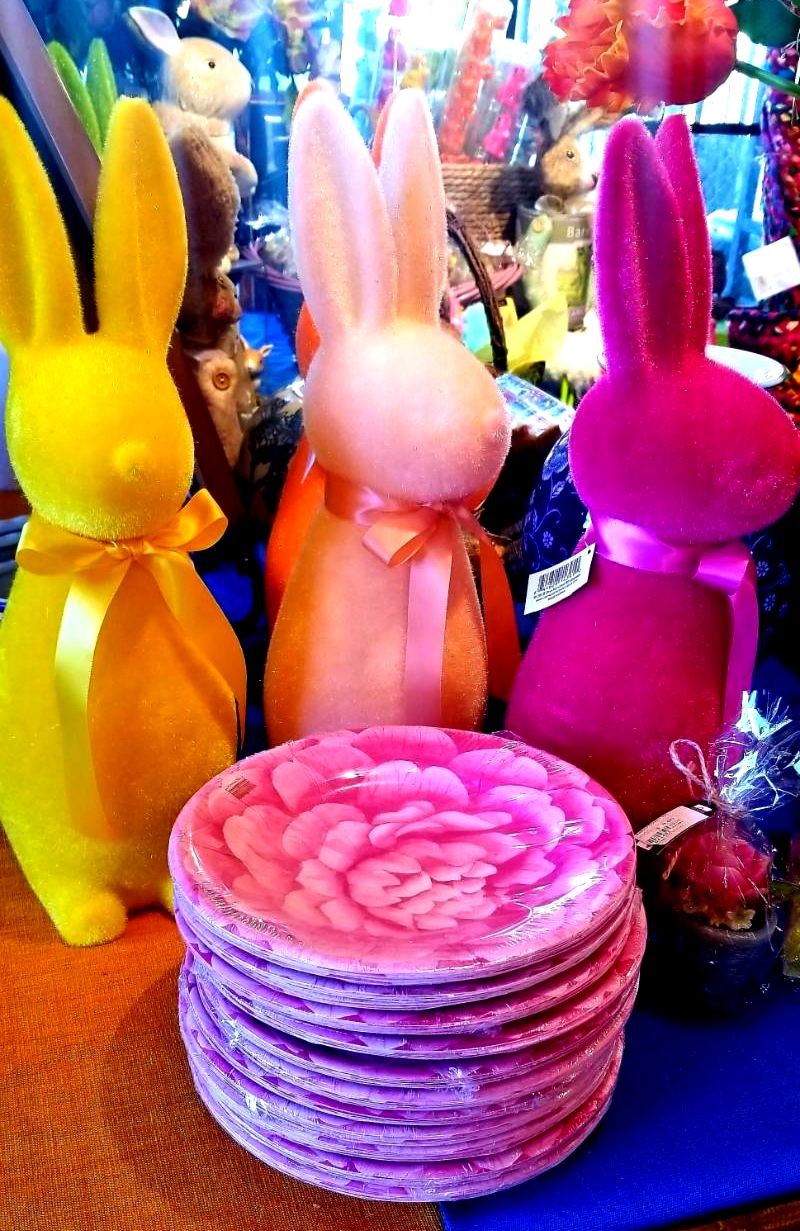 0
Spring has arrived and Easter is approaching. This year, instead of following the flock to the usual retail spots with the same old stuff, why not visit Diane Powers' Bazaar Del Mundo Shops for all your Easter basket and holiday hosting needs?
Show every "bunny" how much you love them with treasures and treats from Mexico and around the globe.
Bunches of Bunnies
We've got multitudes of rabbit-inspired products that make perfect table settings, home decorations and gifts for kids and adults alike. Check out the adorable retro-inspired bunnies, vintage velveteen fuzzy rabbits and even some chic critters made of fabulous smelling French soap.
And if you have spring birthdays to buy for, our bunny cookie jar makes the sweetest gift ever.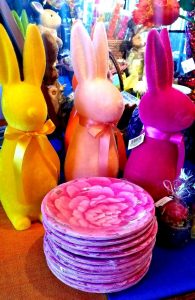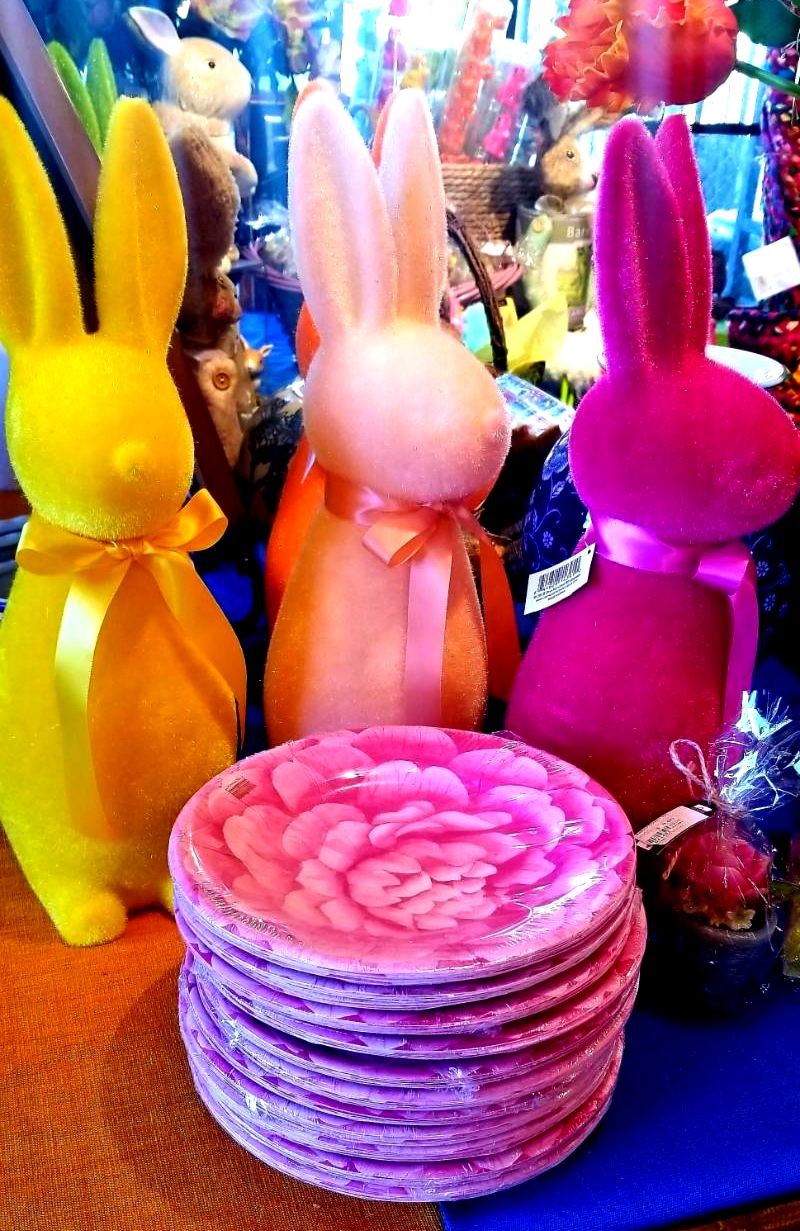 Colorful Spring Bouquets
Nothing says spring like a colorful bouquet of flowers. Check out our beautiful assortment of hand-crafted displays bursting with silk, paper and wood blooms. They are sure to brighten your dinner table and add a touch of spring to every room in your home.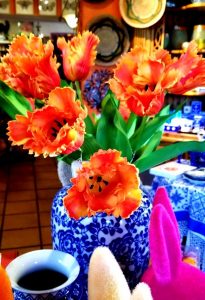 Easter Basket Extras
The Easter Bunny will be making some cute and creative deliveries to your friends and family this year with the bountiful basket items Bazaar del Mundo offers from near and far.
What better way to delight the little ones than with collectible figurines and ornaments featuring an array of spring ducklings and chickadees. And don't miss out on the Easter-themed toys and games that will keep the youngsters entertained well beyond the holiday.
For the grownups on your shopping list there are pastel linens, bright-colored pottery and an abundance of jewelry, clothing and accessory selections to please even those tough-to-buy-for teens and octogenarians.
And while you're here, don't forget to pick up an armful of adorable baskets and seasonal wrapping to hold all these Easter treasures and holiday goodies.
Happy Easter everyone from all of us here at Bazaar Del Mundo!