Five Ways to Reenergize & Rejuvenate Your Living Space For Spring
Longer days and warmer temperatures make springtime the perfect excuse to upgrade your living space. Bazaar del Mundo offers an array of vibrant colors, unique textures and festive fabrics handpicked from across the world. With just a few interior tweaks and tips, your home decor will go from winter-ready to warm-weather fiesta.
Check out our colorful, new pieces to help spruce up and brighten your home for spring:
Go Bright!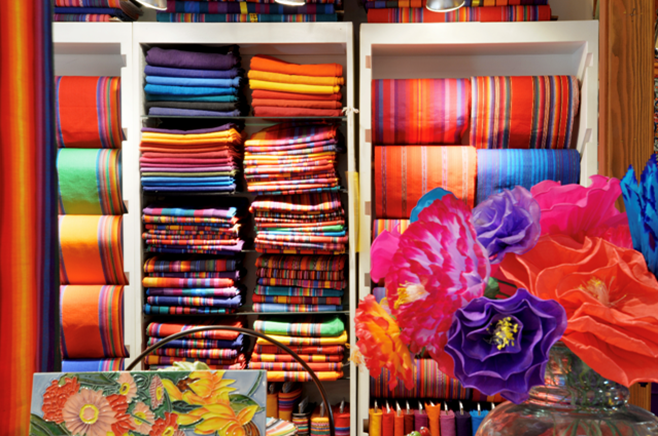 Try adding colorful fabrics to your rooms by picking out eye-catching decorative pillows for your couch or bed, and tablecloths and/or runners for your dining room table. Adding pops of colored fabrics throughout your house can help create an atmosphere that screams spring.
Add Some (Plant) Life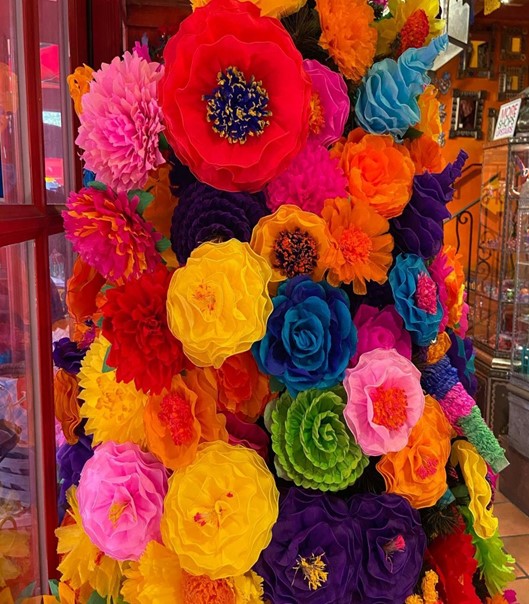 Florals for spring is a well-known staple. If you don't have access to real flowers, Bazaar del Mundo's classic paper flowers will help freshen up your space. Plus, these vibrant flowers never die! Pick from an array of different styles, colors and sizes.
Table Settings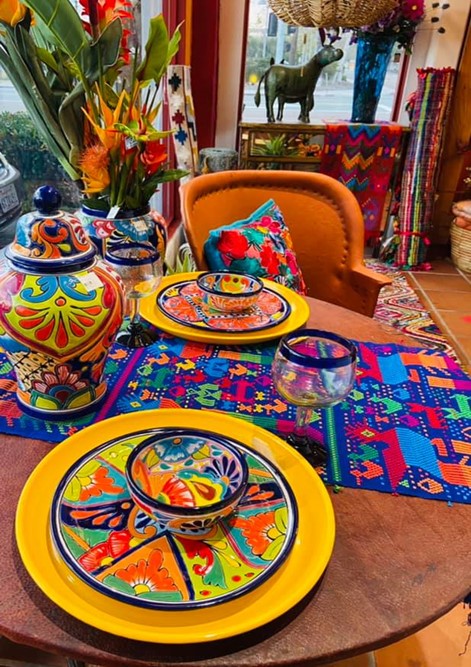 For those who like to feature a beautiful table setting in their home, spring is the perfect time to transform your dining table into a showpiece. You'll be able to grow your collection of cheerful and vibrant table statements with our fun plates, dishes and bowls.
Update your Bedding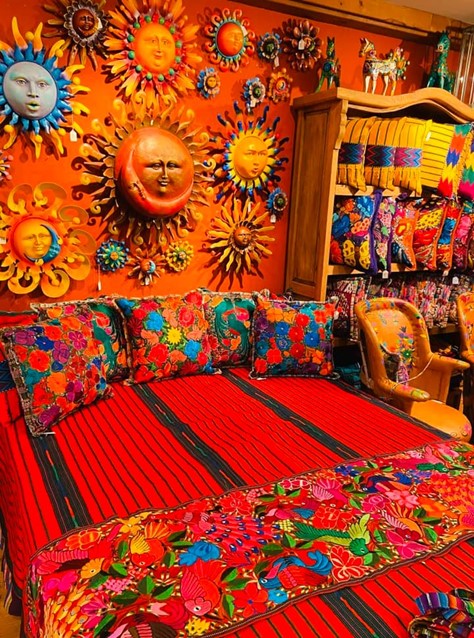 Spring is awakening, so let us help you freshen up your bedroom with new embroidered bedding. Or simply refresh your look by switching out your heavier winter blankets, throws and pillows with uplifting colors and rich textures.
Freshen up your Floor
Roll up those winter rugs and freshen up your living space with updated rugs. The beauty of having an area rug is having the ability to swap it out whenever you want. Lucky for you, we have multiple different types of designs that will reenergize any room.
Visit Bazaar del Mundo, our operating hours are 11 a.m. to 5:30 p.m. daily and stay updated by following us on Facebook, Instagram and Twitter.