Archive for
June, 2017
0
Local Artists Present Collections of Summer Fashions, Accessories and Handcrafted Gifts at One-Day Event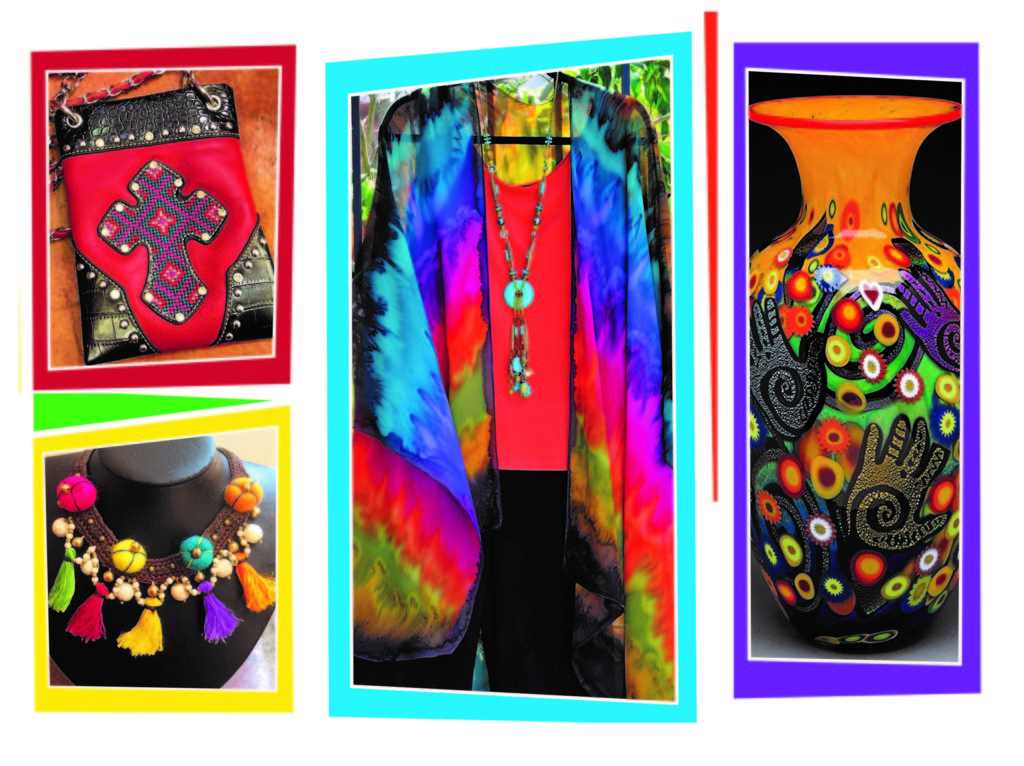 Ready to brighten up your wardrobe and home for summer? Diane Powers' Bazaar del Mundo Shops in Old Town are bringing together a dozen local artists and vendors for its "Mercado del Sol" event on July 8, 10 a.m. to 7 p.m. 
Shoppers are invited to explore vibrant collections of handcrafted jewelry, clothing, fashion accessories, home décor and gifts as the artists describe their inspiration and techniques for creating their colorful wares.
Visiting artists include:
Kim Yubeta with the latest in her collection of "treasure" necklaces
Dan Dee Silk, local silk artists creating scarves, ruanas and jackets
Hang Accessories, local traveling bags and accessories company
Ilanit Shalev, local artist combining glass and leather into one-of-a-kind jewelry pieces
Cynthia Rodriguez with a collection of bright, trendy jewelry and other accessories
Krista Lee, a popular collection of beautifully embroidered and embellished tunics
Mad Art Studios, local glass artists Rina and Michael Maddy creating vibrant vases, paperweights, perfume bottles and more
Delicious summer treats, such as virgin margaritas and Mexican fruit cups, will also be for sale to help guests keep cool in the San Diego sun. 
To join the festivities, visit the Bazaar del Mundo Shops at the north entrance to Old Town on the corner of Juan and Taylor.