Archive for
September, 2014
0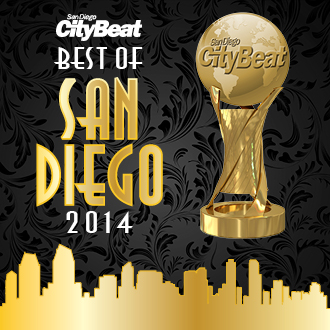 Bazaar del Mundo needs your vote. Nominations are open for San Diego CityBeat's "Best Of" issue, and we need all avid shoppers, culture connoisseurs and jewelry junkies to help us win "Best" for:
San Diego Tourist Attraction
Cooking Store
Gift Shop, Jewelry Shop
Women's Clothing Store
Cultural Festival (Latin American Festival or Santa Fe Market)
You have through September 15 to nominate. Voting for the top 5 is held September 17-29 and the winners will be announced October 22.
Let them know where the best shopping in San Diego is – Bazaar del Mundo! Nominations can be made at http://goo.gl/xbHjOR.
0
Among the multitudes of treasures at Diane Powers' locally owned Bazaar del Mundo shops in Old Town is the Laurel Burch Gallerita, bringing a unique variety of designs centered around the well known artist's passion for vibrant colors, nature and culturally universal art. This shop is dedicated to honoring Laurel's creativity. Her whimsical pieces include coffee mugs, canvas tote bags, silk scarves, socks, woven pillows and throws, greeting cards, note cards, bookmarks and magnets.
As a young child, Laurel was diagnosed with a rare bone disease called osteopetrosis. Frequently hospitalized, she began sharing her talents by telling stories and making small gifts for the other patients. Her ability to see beauty in the world around her was inspiring to all and created vision within her artwork.
In the 1960s, Laurel began selling her work on the streets of San Francisco's Haight-Ashbury district. Although she had never taken a single art class, Laurel's work displays intricate details and a sense of expertise that cannot be taught!
Laurel Burch passed away in 2007, leaving behind a legacy of meaningful work connected to her global spirit, courage and commitment to her community. Her colorful spirit will forever live on through her exquisite art and designs.
One of our Bazaar del Mundo shop managers, Leslie Gregory, shared years of friendship with Laurel Burch and speaks about her, here: http://goo.gl/6AyxBm