Décor and Tableware Necessities for Your Next Summertime Dinner Party
Summer means delicious seasonal fruits and vegetables, time spent with family, and dinner parties! Whether you're settling in your backyard for a night of barbequing or inviting friends for a potluck, these Bazaar del Mundo home essentials will make dining al fresco even more memorable.
Festive Place Settings
Accented glassware, bright plates, and silverware with a pop of red detail create a fun backdrop for your food and drinks. Pull it all together with a patterned placemat, table runner, or vase.
Artist-Inspired Cloth Napkins
To highlight your love of art and add color to your table, bring out these napkins featuring Frida Kahlo. They also act as great conversation-starters!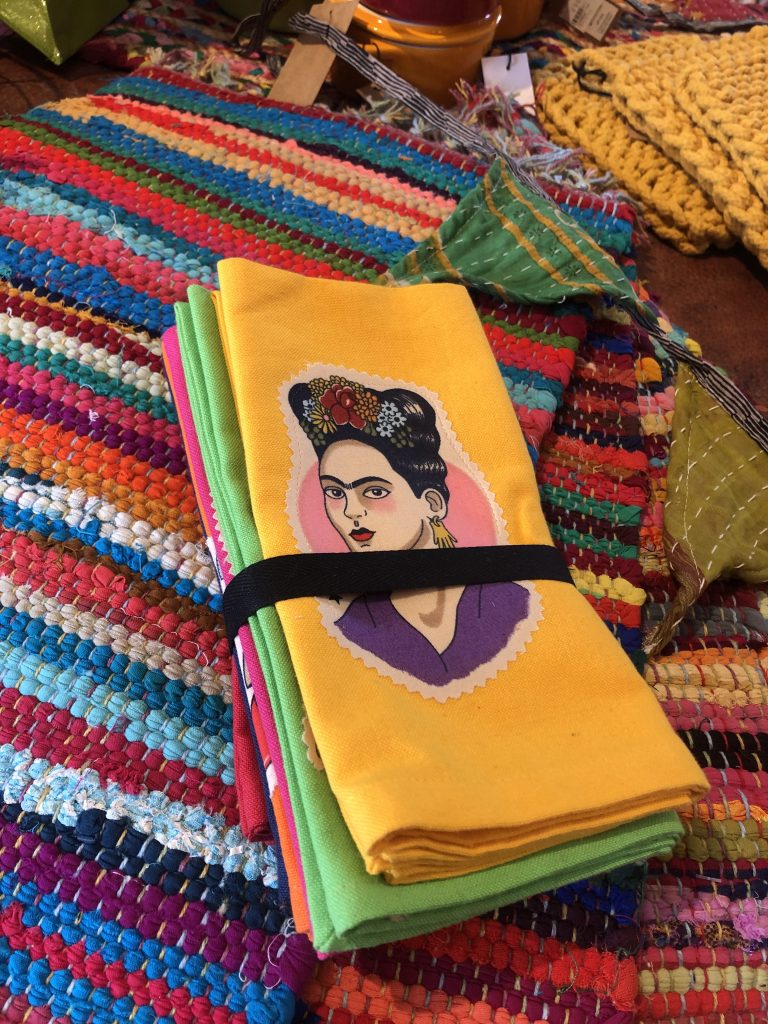 Patterned Mixing Bowl
Use this beautiful mixing bowl for your fresh summer salad. Complete with matching spoons, you can mix easily and serve your guests in style. If you're not hosting, this piece works perfectly as a gift too.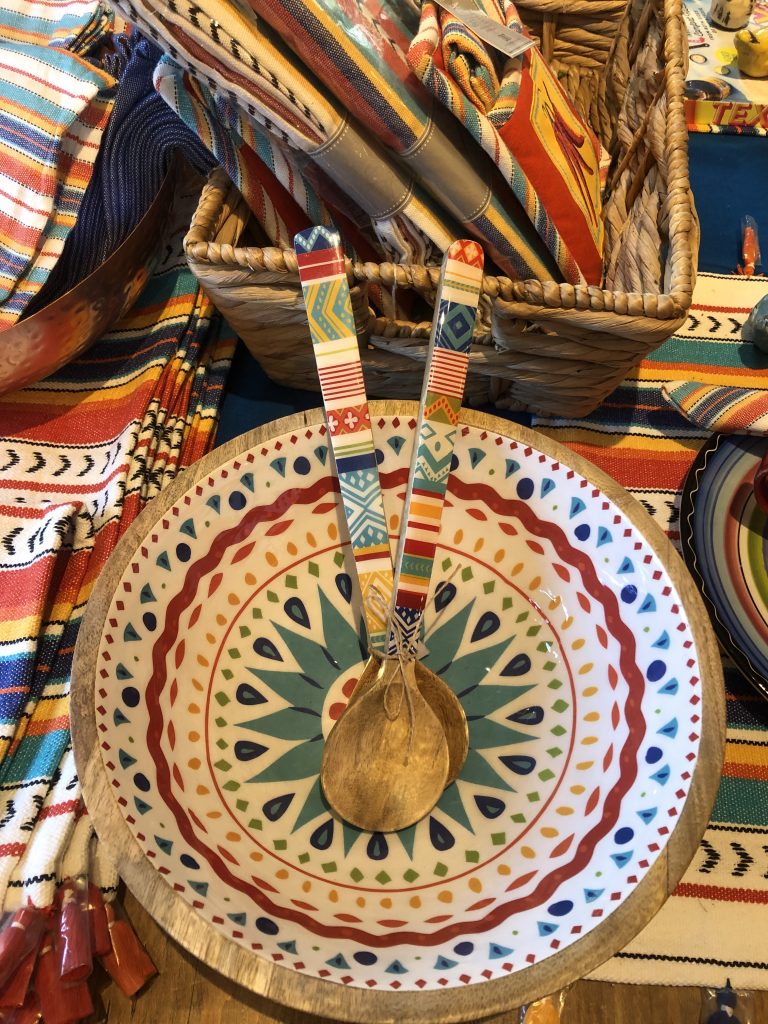 Embroidered Pillow Covers
Include a bit of Mexican flare to your indoor or outdoor seating with these intricate pillow covers. Switch up the colors and patterns to keep things interesting!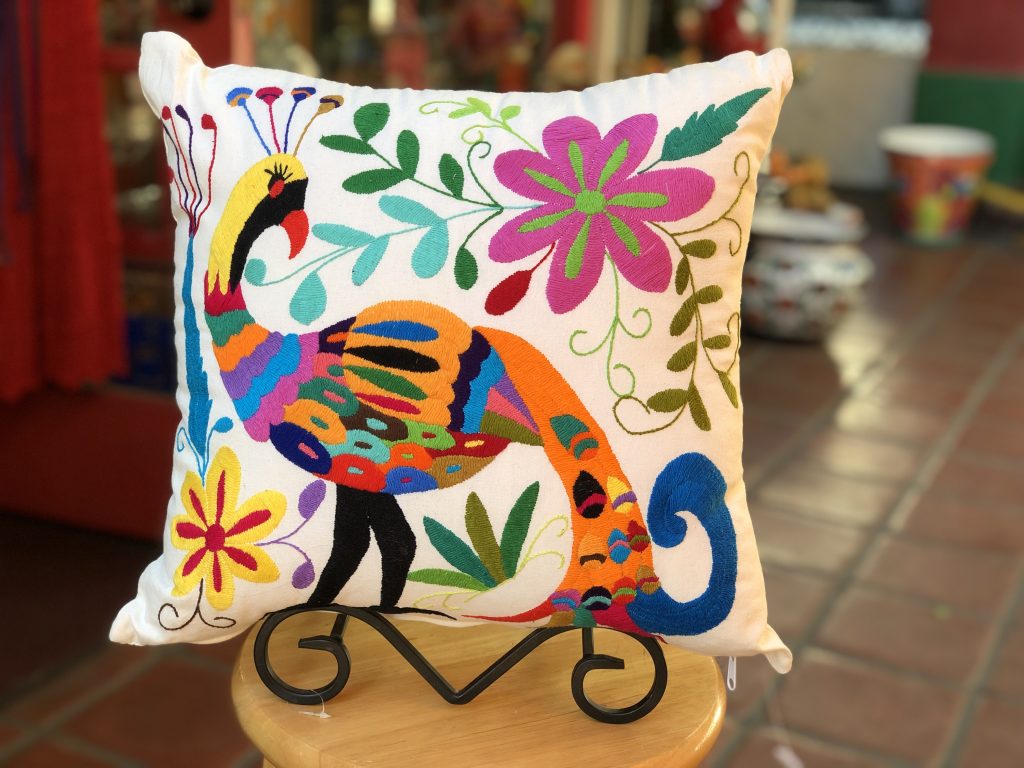 Eye-Catching Lazy Susan
What's a group meal without a Lazy Susan? This hand-painted piece incorporates vibrant illustrations and wistful words and phrases. Everyone will have easy access to their favorite dishes, and you won't have to make any décor sacrifices.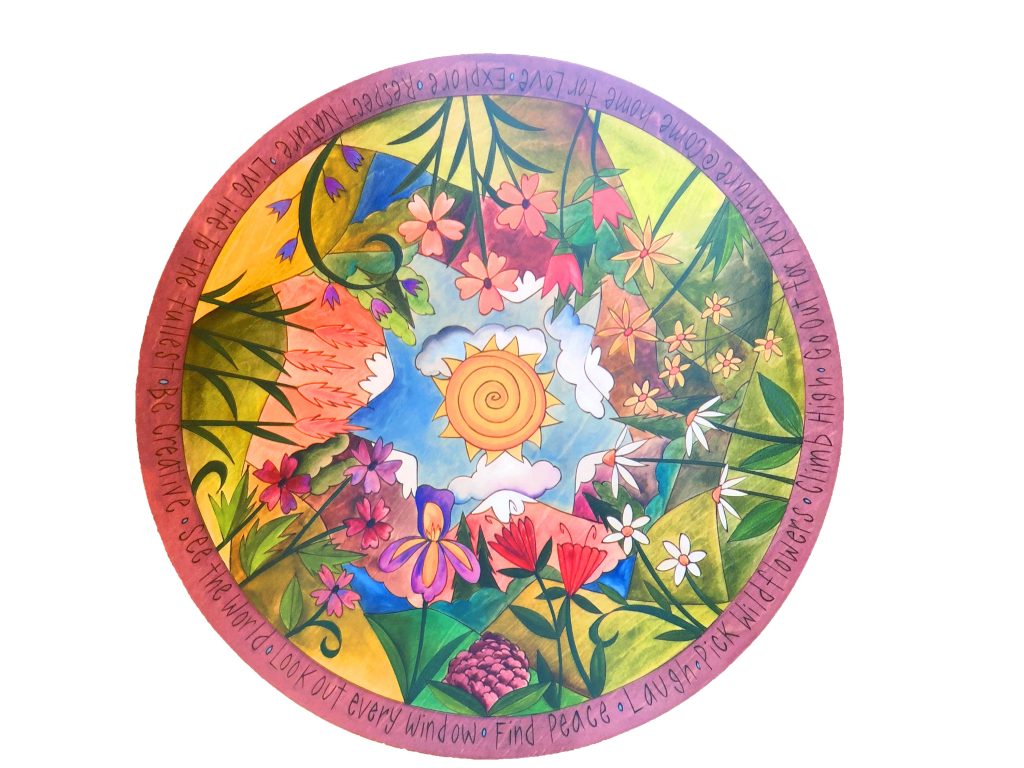 Stocking up on Bazaar del Mundo dinnerware and decor will limit the stress of organizing your next gathering while brightening your space for any occasion. Pair your new items with a margarita and enjoy the fiesta!
Stop by the Bazaar del Mundo shops before your next party—we are open 11 a.m. to 5 p.m. daily. You can also stay updated on new items by following us on Facebook, Instagram, and Twitter.