Archive for
June, 2018
0
Local Artists Bring Summer Fashions, Accessories and Jewelry to Old Town Icon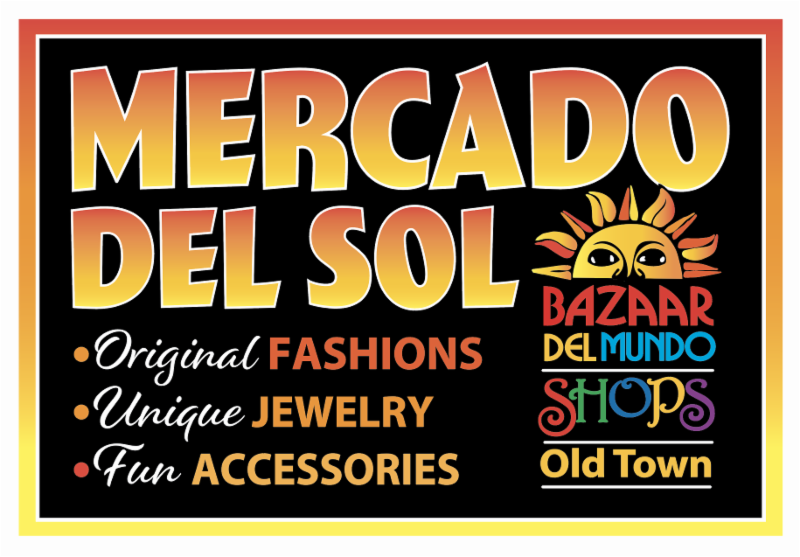 Celebrate summer with two days of shopping, sun and fun at  Diane Powers' Bazaar del Mundo's second annual "Mercado del Sol" on July 6-7, from 10 a.m. to 7 p.m.
More than a dozen artists and vendors will gather at Bazaar del Mundo, located at 4133 Taylor Street, to share their summer-inspired collections of handcrafted jewelry, clothing, fashion accessories, gifts and more at this free weekend event.
New this year will be representatives from Johnny Was, a globally recognized brand known for its bohemian designs that cross cultures and defy trends. Visitors can participate in a raffle for a limited edition Johnny Was item, or place a custom order and receive a free scarf as a gift with purchase.
Additional visiting artists include:
Kim Yubeta with the latest in her collection of "treasure" necklaces
Dan Dee Silk, local silk artists' scarves, ruanas and jackets
Cynthia Rodriguez' collection of bright, trendy jewelry and other accessories from Thailand
Sheri Liebert, a local artist who has been creating bold, elegant and timeless handmade jewelry for over two decades
Karen Nan, specializing in kiln-fired art glass and jewelry
Ayala Bar, an Israeli designer with an assortment of earrings and necklaces made from different metals, beads and fabrics from all over the world
Brad Olander of Meridian Jewelry Design, with handcrafted pieces featuring colorful gemstones, metals, freshwater pearls, Czech glass and other eclectic elements
Leaders in Leather with hand-tooled leather bags from Paraguay
Joey Miller's creative collections from Turkey include vibrant sundresses and versatile sweaters
Elle of California with an extensive selection of one-of-a-kind estate jewelry pieces and other collectible jewelry from all over the world
Duet, a specialty boutique in Laguna Beach featuring exquisite pieces of wearable art
Delicious summer treats will also be available throughout the Bazaar del Mundo Shops, plus a for-purchase salad bar – perfect for the warm, outdoor setting.
To join the festivities, visit the Bazaar del Mundo Shops at the north entrance to Old Town, on the corner of Juan and Taylor Streets.
0
Skip the neck ties! At Bazaar del Mundo, we have a wonderful variety of handcrafted, unique gifts that Dad will treasure for years to come. Check out some of our fun Father's Day gift ideas below.
For the music loving dad, these paper sculpture guitars are sure to impress. One has a Beatles theme and one is a tribute to Gene Autry.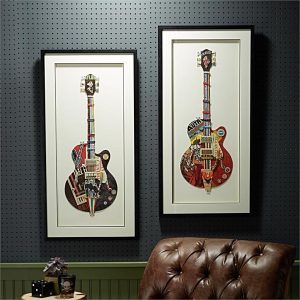 For the ocean loving dad, how about a shark made entirely from recycled car parts? This is perfect for someone who is into re-purposing materials as well! The sculpture below is priced at $169.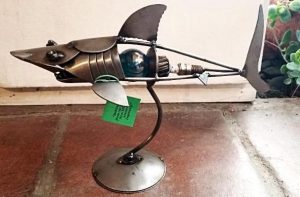 For the purrr-fect dad, we love our art glass cats! They come in a variety of colors and two sizes, and their curved shape makes them easy to display. Made in Canada, $119-$179.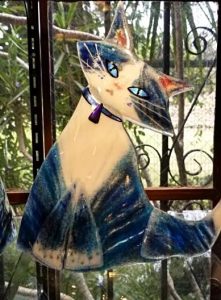 For the nature loving dad, we have an incredible assortment of polymer clay, handcrafted critters! They have amazing detail and intricate patterns. Pieces range from $125 to $215.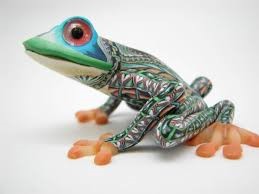 For the daydreaming dad… He will be mesmerized by this sand art made with nine different weights of sand and glycerine. Get a different scene each time you turn it over! $72-95.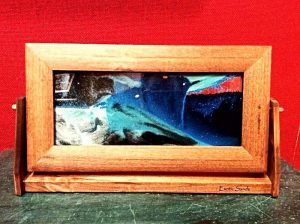 For the tequila loving dad, keep him up to speed on the latest cocktail recipes – just in time for summer barbecues and entertaining! "Viva Mezcal" by Jennifer Boudinot and Lindsey Moore is priced at $17.95.