Archive for
April, 2017
0
Join the Cinco de Mayo Fiestas at Diane Powers' Bazaar del Mundo Restaurants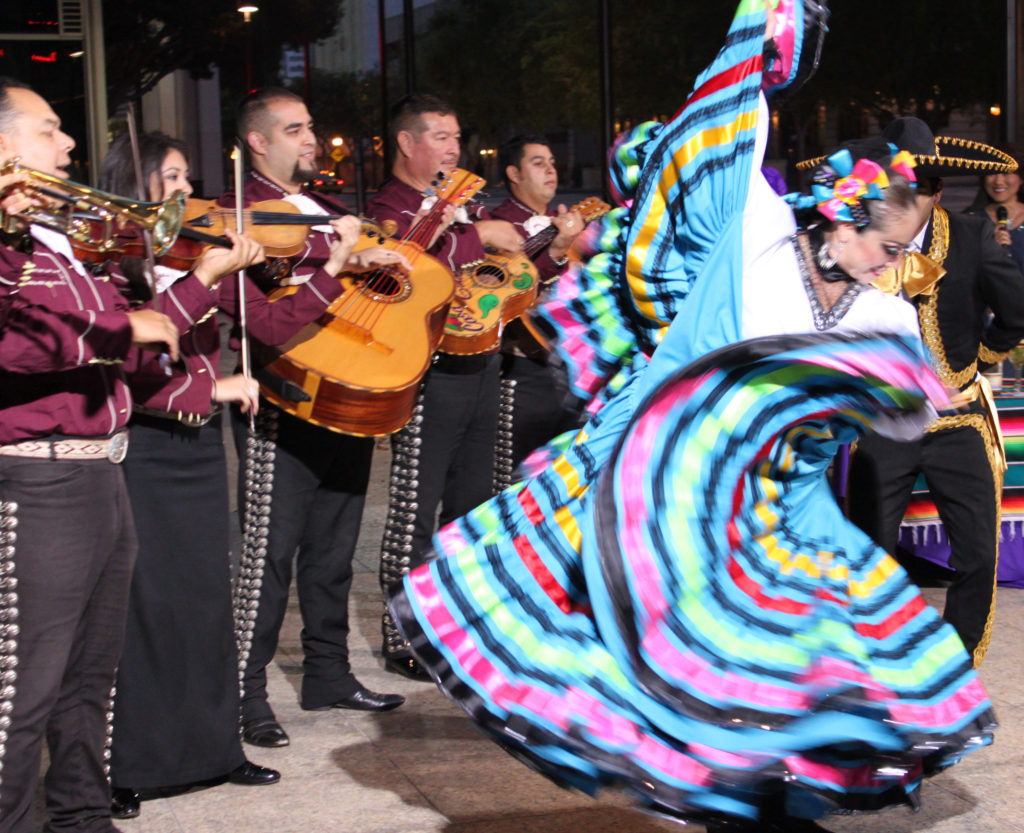 Enjoy live mariachi music, folkloric dancers, authentic Mexican cuisine and frothy margaritas during the Cinco de Mayo celebrations at Diane Powers Bazaar del Mundo Restaurants: Casa Guadalajara, Casa de Pico, Casa de Bandini and Casa Sol y Mar.
Through her restaurants and Bazaar del Mundo Shops, Diane Powers continues her dedication to the exposition of Mexican cultures. Now the embodiments of all things "fiesta!", her award-winning San Diego restaurants will feature the "Cincorita," a delicious strawberry and kiwi margarita decked out in the colors of the Mexican flag, plus ­inspired "Cinco" fare and other festive specials to celebrate the occasion.
Offerings and entertainment vary by location:
Casa Guadalajara, Old Town:
4105 Taylor Street, San Diego, 619-295-5111, www.casaguadalajara.com
May 5–6: Guests will receive discounts on two Mexican food favorites – Chile Verde and Chile Colorado – as strolling mariachis and folkloric dancers perform throughout the day. The restaurant will also host promotional giveaways from favorite tequila brands such as Casa Amigos, Hornitos, Partida and Gran Centenario.
Casa de Pico, Grossmont Center, La Mesa:
5500 Grossmont Center Drive, La Mesa, 619-463-3267, www.casadepico.com
May 5–6: For true "Cinco" style, enjoy the "Enchiladas Banderas," a savory sampling of chicken, cheese and beef enchiladas served with three different sauces – rojas, verde and blanca (red, green and white). Music and folkloric performances will take place throughout the day as well as promotional giveaways from Dos Equis, Corona, Hornitos, Cabo Wabo, Grand Marnier, Puerto Vallarta Tequila and more.
Casa de Bandini, The Forum, Carlsbad:
1901 Calle Barcelona, Carlsbad, 760-634-3443, www.casadebandini.com
May 5–6: Celebrate with music, folkloric dancing and hourly specials on select margaritas and tequilas, including Casamigos, Casa Noble, Hornitos, Clase Azul and more. Guests will also meet representatives from their favorite tequila brands and receive festive giveaways and souvenirs.
Casa Sol y Mar, Del Mar Highlands Town Center, Del Mar:
12865 El Camino Real, 858-792-4100, www.casasolymar.com
May 5: Get in the spirit with a build-your-own nachos bar on Casa Sol y Mar's beautiful outdoor patio, or take a tour of Mexico with $20 beer buckets and $15 Patron flights in the lively Cantina. Strolling mariachis and folkloric dancers will perform in the dining room as guests enjoy $5 house margaritas and Mexican beers. Representatives from Corona and top tequila brands will also liven up the party with giveaways and souvenirs.
Sometimes confused with Mexican Independence Day (September 16), the Cinco de Mayo holiday celebrates the Battle of Puebla, in which vastly outnumbered Mexican forces defeated the Imperialist French Army on May 5, 1862.