0
Experience Authentic Folk Art & Crafts, Live Entertainment, and More Nov. 4-7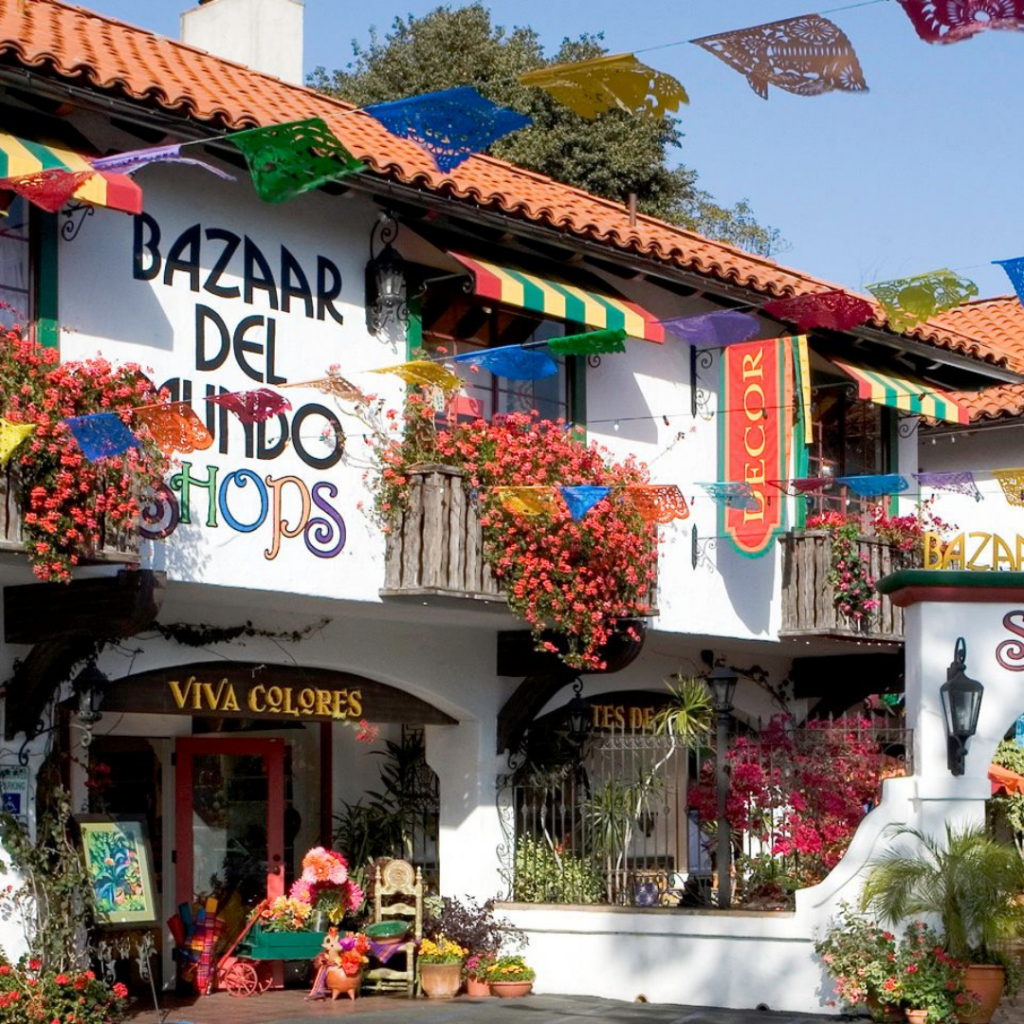 San Diego CA— Diane Powers' popular Bazaar del Mundo in Old Town is gearing up to celebrate its 50-year anniversary. Opened in 1971, Powers created a unique shopping and dining experience in San Diego that continues to attract thousands of visitors to the historical Old Town State Park every year.
"Since its beginning, San Diego has been a culturally rich and diverse region. That is due, in part, to historic businesses like Bazaar del Mundo, which has long been a celebration of the world's most vibrant cultures," said Julie Coker, president and CEO of the San Diego Tourism Authority. "Congratulations to Diane Powers, who has become a local icon in her own right as one of San Diego's preeminent female entrepreneurs and most successful business owners."
Guests are invited to the "Bazaar del Mundo's 50th Anniversary Fiesta & Marketplace" beginning Thursday, November 4, at 11 a.m. with a kickoff celebration at 6 p.m. The Marketplace continues through Sunday, November 7.
Thursday evening's kickoff celebration will include a proclamation and appearance from Mayor Todd Gloria, other VIP guests, mariachis, Folklorico dancers and longtime Bazaar del Mundo entertainer TINKU (a Latin American folk band), plus birthday treats, and other special surprises.
Held November 4-6 from 11 a.m. to 8 p.m. and November 7, 11 a.m. to 5:30 p.m. guests can enjoy a lively Marketplace filled with colorful and elaborately decorated booths and a showcase of authentic handcrafted art, crafts, jewelry, vibrant Mexican clothing and more. Entertainers will perform throughout the weekend.
"This November marks a milestone for our businesses," says owner and operator Diane Powers. "We couldn't have done it without our devoted customers and longtime dedicated staff, whose continued support has been the foundation of our success."
The Marketplace will feature many of Bazaar del Mundo's favorite Latin American artists, including Mata Ortiz pottery masters, Oaxacan wood carvers, Zapotec weavers, plus several local artists.
Artists include:
Pedro Montaño: Oaxacan weaver from Teotitlan del Valle showcasing marvelous wool rugs and runners in both traditional and contemporary Mexican designs and performing demonstrations on handmade looms.
Alessandra Thornton: An Ecuadoran Tagua jewelry designer showcasing her handmade pieces that are all created ecofriendly and vegan.
Gerardo Ortega Lopez: Gerardo's bright and whimsical figures of clay include recognizable depictions of colorfully painted roosters riding bicycles, cats and dogs driving cars, and more.
Sara Yunuen Gutierrez Garcia: Sara brings with her a beautiful selection of hand-embroidered, traditional clothing from Teotitlan del Valle, Oaxaca.
Inside the colorful Bazaar del Mundo Shops, shelves will be brimming with gifts and goods imported from around the world, as well as a myriad of books on travel, culture, architecture, arts, and crafts.
---
About the Bazaar del Mundo
Diane Powers' Bazaar del Mundo Shops and her family of restaurants are San Diego's recognized destinations for international cultures and Mexican-spirited cuisine.
The Bazaar del Mundo Shops, which have been recognized as one of the best shopping environments in San Diego, create a lively and colorful entry to San Diego's Old Town community while Powers' award-winning restaurants – Casa Guadalajara, Casa de Pico and Casa de Bandini – which make up the Bazaar del Mundo Restaurant Group, provide authentic Mexican flavor and ambience throughout San Diego County.
The Shops are comprised of colorful boutiques, each offering unique gifts from all over the world, home accessories and collectibles, handcrafted artisan jewelry, arts and crafts, plus creative women's fashion (such as colorful separates, accessories, bags, wallets and belts). The Kitchen Shop offers vibrant tabletop products and worldwide imported ceramics, as well as unique and quality crafts and folk art from Mexico.
The Bazaar del Mundo Shops and Casa Guadalajara are at the north entrance to Old Town on the corner of Juan and Taylor. Casa de Pico is located at 5500 Grossmont Center Drive, La Mesa. Casa de Bandini is located at 1901 Calle Barcelona, Carlsbad. For more information, visit www.bazaardelmundo.com.