Posts tagged
Mexican food
0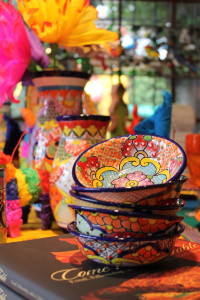 Plan a perfect summer outdoor party with our help at Bazaar del Mundo! Our Shops have everything you need to transform your backyard into a lively fiesta – from beautiful Talavera dishware, hanging patio lights and traditional Mexican papel picado in bright colors.
We also carry festive oilcloth tablecloths that come in fun prints and patterns – they're perfect for outdoor use and are a must-have for easy clean up. And if you want a real fiesta, you can top off the afternoon or evening by trying a new margarita recipe found in one of our many popular cookbooks.
Why not leave the cooking to one of Diane Powers' fabulous Mexican restaurants? Catering is available at Casa Guadalajara (next door in Old Town), Casa de Pico (La Mesa), Casa de Bandini (Carlsbad) and Casa Sol y Mar (Del Mar Highlands). Choose from a convenient party package, or make your own custom menu. Imagine how impressed your guests will be with fresh guacamole, handmade tortillas, delicious salsas and sauces made fresh daily, beans and rice, and a flavorful entrée!
To browse the entire selection of unique party décor at Bazaar del Mundo, visit us at the north entrance to Old Town on the corner of Juan and Taylor. www.bazaardelmundo.com
0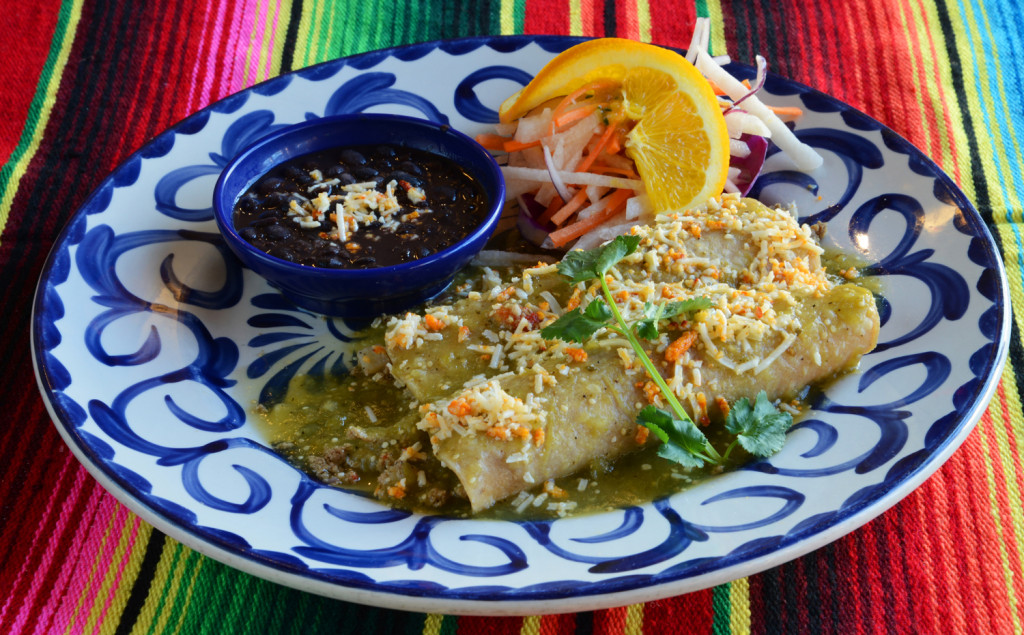 Healthy dining…Mexican style? Only at Diane Powers' Bazaar del Mundo Restaurant Group, where six flavorful and regionally-inspired Mexican entrees are new – and all under 650 calories! Gluten-free choices are also included.
The chefs at Powers' award-winning Mexican restaurants – Casa Guadalajara in Old Town, Casa de Pico in La Mesa, Casa de Bandini in Carlsbad and Casa Sol y Mar in Del Mar Highlands – have created lighter selections using the finest and freshest ingredients, with homemade salsas and sauces newly prepared every day:
Camarones del Pacifico: The ultimate shrimp ceviche marinated and poached in Pacifico beer, lime juice, red onions, Tajin and cucumbers – 290 calories
*Ensalada de Chef Ignacio: Grilled chicken, avocado slices, tomatoes, queso Oaxaca and thin red onion, served with spicy chipotle light ranch dressing – 510 calories; gluten free
*Turkey Picadillo Enchiladas: Turkey Picadillo Enchiladas topped with salsa verde and queso cotija, served with black beans and jicama slaw – 560 calories; gluten free
Turkey Picadillo Soft Tacos: Two soft, ground turkey tacos with pico de gallo, pickled red onions, queso cotija, served with black beans, arroz poblana and salsa quemada – 490 calories
Tacos de Pescado Tropicales: Grilled fish with pineapple and mango salsa in soft corn tortillas, served with jicama slaw, light sour cream jalapeño lemon sauce, and black beans – 650 calories
*Ensalada de Carne Asada: Grilled and marinated carne asada, with sliced avocado, tomatoes, queso cotija, sliced radishes, spring mix of romaine and cilantro lime dressing – 390 calories; gluten free
* = gluten-free selections
Diners can enjoy the new healthy dining entrees while washing them down with a frosty Skinny Margarita, made with Tres Agaves nectar and under 100 calories. ¡Salud!