Posts tagged
Gluten-free dining
0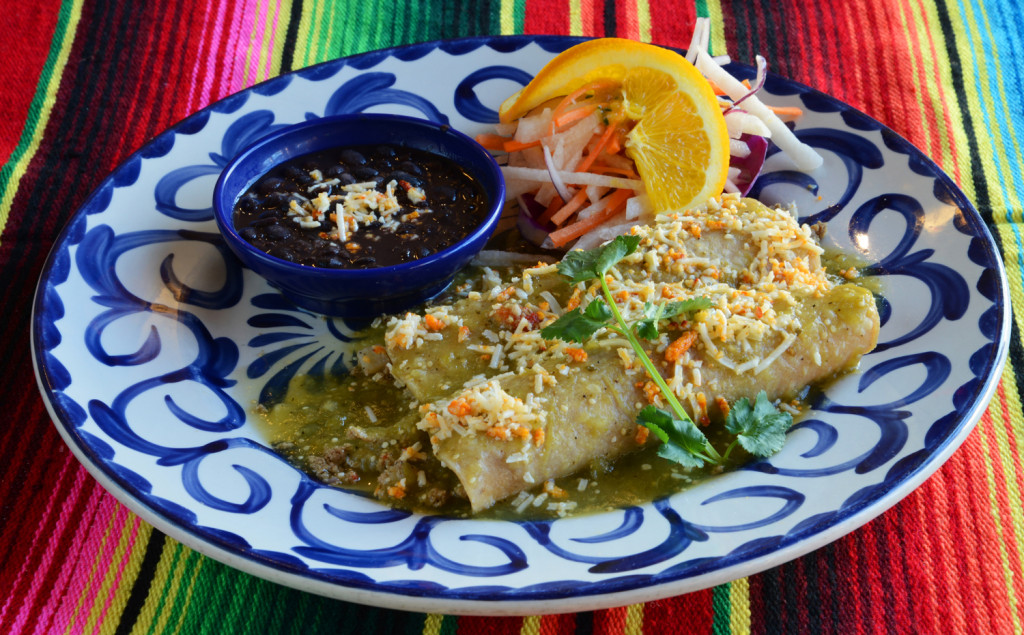 Healthy dining…Mexican style? Only at Diane Powers' Bazaar del Mundo Restaurant Group, where six flavorful and regionally-inspired Mexican entrees are new – and all under 650 calories! Gluten-free choices are also included.
The chefs at Powers' award-winning Mexican restaurants – Casa Guadalajara in Old Town, Casa de Pico in La Mesa, Casa de Bandini in Carlsbad and Casa Sol y Mar in Del Mar Highlands – have created lighter selections using the finest and freshest ingredients, with homemade salsas and sauces newly prepared every day:
Camarones del Pacifico: The ultimate shrimp ceviche marinated and poached in Pacifico beer, lime juice, red onions, Tajin and cucumbers – 290 calories
*Ensalada de Chef Ignacio: Grilled chicken, avocado slices, tomatoes, queso Oaxaca and thin red onion, served with spicy chipotle light ranch dressing – 510 calories; gluten free
*Turkey Picadillo Enchiladas: Turkey Picadillo Enchiladas topped with salsa verde and queso cotija, served with black beans and jicama slaw – 560 calories; gluten free
Turkey Picadillo Soft Tacos: Two soft, ground turkey tacos with pico de gallo, pickled red onions, queso cotija, served with black beans, arroz poblana and salsa quemada – 490 calories
Tacos de Pescado Tropicales: Grilled fish with pineapple and mango salsa in soft corn tortillas, served with jicama slaw, light sour cream jalapeño lemon sauce, and black beans – 650 calories
*Ensalada de Carne Asada: Grilled and marinated carne asada, with sliced avocado, tomatoes, queso cotija, sliced radishes, spring mix of romaine and cilantro lime dressing – 390 calories; gluten free
* = gluten-free selections
Diners can enjoy the new healthy dining entrees while washing them down with a frosty Skinny Margarita, made with Tres Agaves nectar and under 100 calories. ¡Salud!