Give Dad Something Memorable For Father's Day This Year!
Skip the neck ties! At Bazaar del Mundo, we have a wonderful variety of handcrafted, unique gifts that Dad will treasure for years to come. Check out some of our fun Father's Day gift ideas below.
For the music loving dad, these paper sculpture guitars are sure to impress. One has a Beatles theme and one is a tribute to Gene Autry.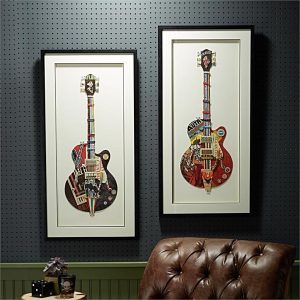 For the ocean loving dad, how about a shark made entirely from recycled car parts? This is perfect for someone who is into re-purposing materials as well! The sculpture below is priced at $169.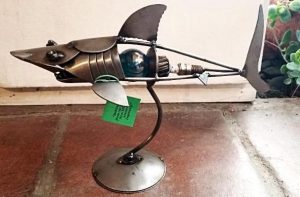 For the purrr-fect dad, we love our art glass cats! They come in a variety of colors and two sizes, and their curved shape makes them easy to display. Made in Canada, $119-$179.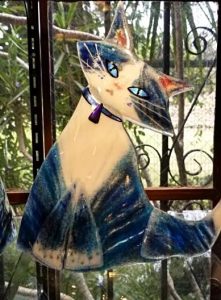 For the nature loving dad, we have an incredible assortment of polymer clay, handcrafted critters! They have amazing detail and intricate patterns. Pieces range from $125 to $215.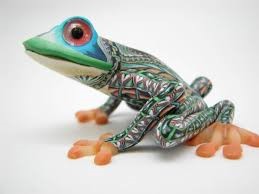 For the daydreaming dad… He will be mesmerized by this sand art made with nine different weights of sand and glycerine. Get a different scene each time you turn it over! $72-95.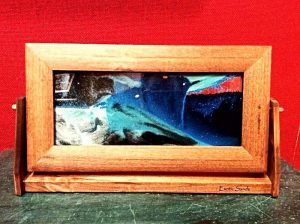 For the tequila loving dad, keep him up to speed on the latest cocktail recipes – just in time for summer barbecues and entertaining! "Viva Mezcal" by Jennifer Boudinot and Lindsey Moore is priced at $17.95.