Experience Authentic Folk Art, Crafts, Entertainment and More at Bazaar del Mundo's Latin American Festival and Mata Ortiz Pottery Market in Old Town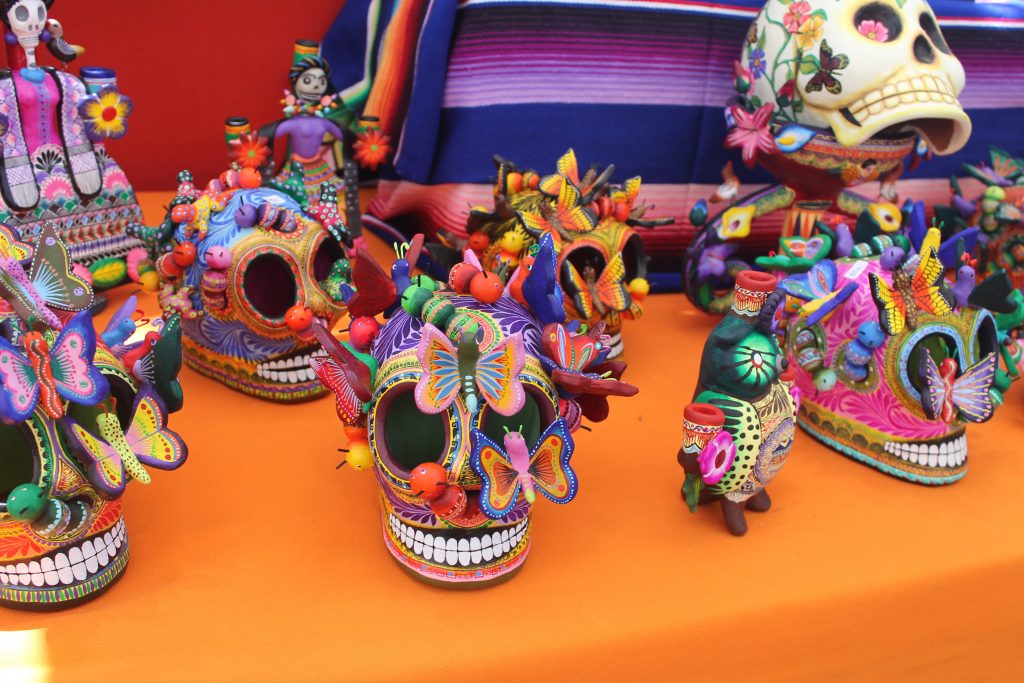 Latin American folk artists from Mexico, Guatemala, Peru, El Salvador and Ecuador and more will gather at Old Town's iconic Bazaar del Mundo during the annual Latin American Festival and Mata Ortiz Pottery Market, Friday–Sunday, August 2-4. The event is one of the nation's most extensive collections of genuine Latin American folk art, traditional embroidered clothing, handwoven textiles, unique collectibles, dazzling jewelry, handmade ceramic and clay pottery.
The free event will be held 10 a.m. to 8 p.m. Friday and Saturday, and 10 a.m. to 5:30 p.m. on Sunday.
Throughout the weekend, guests will enjoy a lively marketplace filled with colorful and elaborately decorated booths and a showcase of authentic handcrafted art, jewelry, vibrant Mexican clothing and more. Mata Ortiz pottery, based on a centuries-old art form renowned for its detailed process and hand-painted geometric and ancestral symbols, will highlight the event with skilled potters showcasing their wares.
Live artist demonstrations will showcase traditional skills, such as woodcarving, painting, weaving and guests will be entertained by performances from Mexican Chinelos dancers and TINKU, a Latin American folk music band.
Delicious traditional Mexican Street Tacos and other authentic food will be on sale from neighboring Casa Guadalajara restaurant.
This year's visiting artists include a returning favorite, Jacobo Angeles, known for his Oaxacan wood carvings. His traditional alebrijes (Mexican folk art sculptures of fantastical creatures) were featured in Disney's much-celebrated animated film, "Coco," for which Jacobo was one of the movie's consultants. His wife, Maria Angeles, also participates in the completion of his magnificent creations with her exquisite and meticulous painting of these one of a kind creatures.
Additional artists include:
Prudencio Guzman: A new addition to the festival this year, Guzman's work includes colorful, imaginative clay sculptured figures from Mexico.
Pedro and Diego Montaño: Oaxacan weavers from Teotitlan del Valle showcasing marvelous wool rugs and runners in both traditional and contemporary Mexican designs, and performing demonstrations on handmade looms.
Jorge Quintana: A principal Mata Ortiz artist whose work has been displayed in museums all over the world and included in many of the major books on Mexican folk art.
Saul Yuritica: A Peruvian artist specializing in traditional reverse-painted mirrors and wall hangings.
The event will also feature performances by TINKU, a Latin American folk band, Folkloric dancers and strolling mariachis. Inside the Bazaar del Mundo Shops, located at 4133 Taylor Street in Old Town, shelves will be brimming with gifts and goods imported from Mexico and Latin America, as well as a myriad of books on travel, culture, architecture, arts, crafts and food.