Colorful Folk Art & Mata Ortiz Mexican Pottery Resplendent at Latin American Festival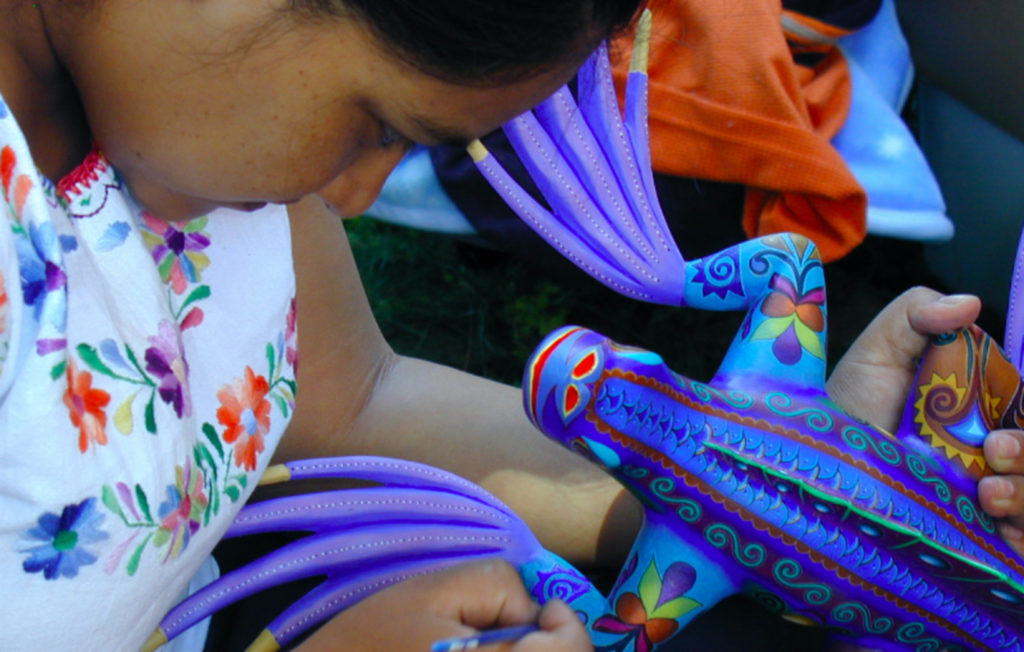 Folk artists from Oaxaca, Jalisco, Peru, El Salvador and more will convene at the Latin American Festival and Mata Ortiz Pottery Market at Diane Powers' Bazaar del Mundo Shops, August 4-6 in Old Town.
The annual San Diego event presents one of the nation's most extensive collections of authentic folk art, traditional clothing and textiles, colorful collectibles and dazzling jewelry.
The lively marketplace takes place beneath a colorful array of elaborately decorated handmade booths and umbrellas. Visitors can take in an amazing array of live artist demonstrations, enjoy nonstop entertainment and feast on mouth-watering Mexican cuisine at the free weekend event that runs 10 a.m. to 8 p.m. Friday and Saturday, and 10 a.m. to 5 p.m. on Sunday.
Bazaar del Mundo, at the corner of Juan and Taylor Streets in Old Town, will overflow with artisans from Chihuahua, Mexico, creating eye-popping Mata Ortiz pottery, a centuries-old art form renowned for its hand-painted geometric and ancestral symbols.
Other traditional crafts and sought-after handmade goods include: Otomi textiles, tinwork, Talavera pottery, Oaxacan wooden animal carvings, Guatemalan weaving, various colorful and symbolic wall art and sculptures, Huichol yarn and bead paintings and one-of-a-kind pottery from the farthest regions of Mexico.
This year's visiting artists include:
Jorge Quintana, a principal Mata Ortiz artist whose work has been displayed in museums throughout the world.
Jacobo Angeles, from Oaxaca, Mexico, will carve and paint wooden animal figures.
Mariano Valadez, a Huichol artist specializing in yarn paintings and detailed glass bead art.
Yolanda Ormachea Velasco, a contemporary Peruvian jewelry artist whose work combines silver with semiprecious stones and other natural elements found in Peru.
TINKU, a Latin American folk band, will perform over 19 musical rhythms from throughout Latin America on authentic native instruments. Mouth-watering Mexican cuisine from neighboring Casa Guadalajara restaurant will be for sale, enhancing the cultural aesthetic, completing the feel of a Mexican rural market.
Inside the colorful stores, shelves will be brimming with gifts and goods imported from Mexico and Latin America, as well as a myriad of books on travel, culture, architecture, arts, crafts and food.