The Bazaar del Mundo
This user hasn't shared any profile information
Posts by The Bazaar del Mundo
0
Art is in bloom at Bazaar Del Mundo as the talented Teresita Garrido brings joy to customers with her beautiful paper flowers. This intricate craft has been passed down many generations as Teresita learned it from her mother as a young girl. Today, Teresita has not only continued her mother's legacy at Baazar Del Mundo – she's shared this art with her children and grandchildren as well!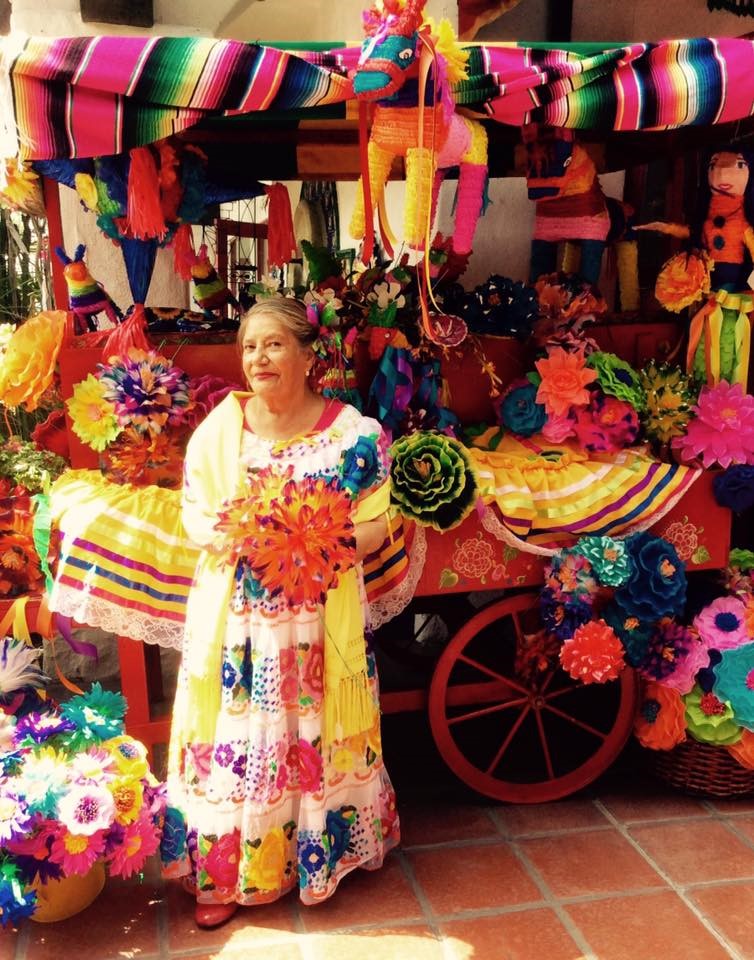 Teresita was born in Guadalajara, Jalisco, Mexico. In 1984, she and her mother ventured away from Tijuana and eventually found a home at Bazaar Del Mundo where Teresita made flour tortillas at Casa de Pico while her mother created stunning paper flowers that she sold to passersby. After her mother passed away, Diane Powers – owner and operator of Bazaar Del Mundo – asked Teresita to continue the beautiful tradition of making paper flowers and help her mother's legacy live on!
As Teresita's paper flower business became a fan favorite, she knew she had to use high-quality materials to make the most vibrant and detailed flowers possible.
"My favorite paints to create the pollen are from Guadalajara. It's these extra touches that give my flowers the lifelike quality people love so much," Garrido said. After making countless flowers, Teresita found the strongest wire was from Tijuana and the most flexible the paper was from Australia.
"I am so grateful and blessed to have been able to raise five children and seven grandchildren with this amazing family tradition," Garrido said. Her children – and now grandchildren – enjoy the art of paper flower making and the craft of making piñatas!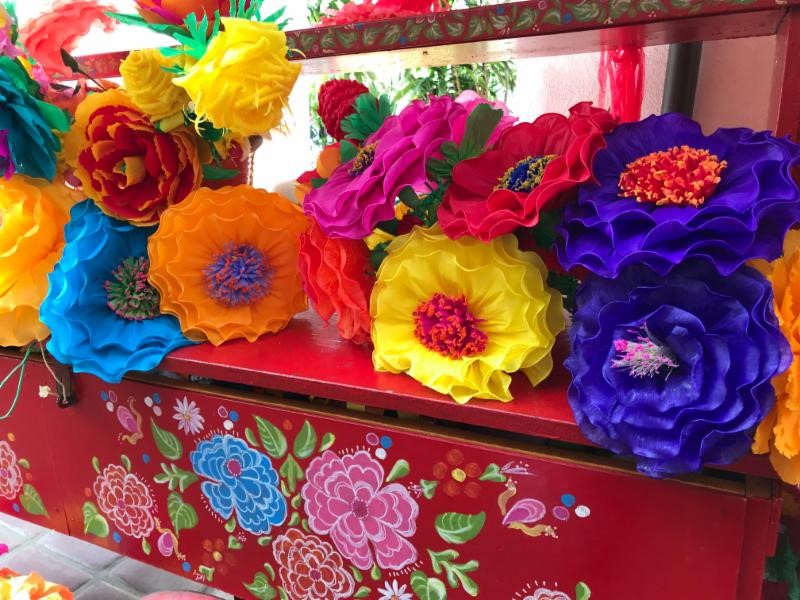 Just as nature changes with the seasons, Teresita creates the perfect flowers for every occasion. In December, you can find Teresita making bright red poinsettias. For Dia de los Muertos, Teresita has marigolds ready for order. You can also find Teresita's flowers in the beautiful courtyard at the Bazaar Del Mundo Shops every Thursday through Sunday, as well as on display at each of our Bazaar Del Mundo restaurants including Casa de Bandini, Casa de Pico, Casa Guadalajara and Casa Sol y Mar.
0
Artists Include Disney's "Coco" Alebrijes Creators Jacobo & Maria Angeles



One of the country's most extensive collections of authentic Latin American folk art returns to San Diego during Bazaar del Mundo's annual Latin American Festival and Mata Ortiz Pottery Market, Friday–Sunday, August 3-5.
More than 25 artists from Mexico, Peru, Guatemala and Ecuador and other Latin American countries will take center stage to display their vibrant creations, including colorful wood-carvings of whimsical creatures, handwoven wool Zapotec rugs, hand-embroidered Mexican blouses and dresses, hand-painted pottery and ceramics, dazzling jewelry and more.
Throughout the marketplace, festival-goers will enjoy live demonstrations as artists carve wooden stumps to reveal life-like animal figures; weave hand-pulled and dyed wool into beautiful, traditionally designed area rugs; and skillfully paint delicate designs onto hand-formed clay pots, sculpted figures and animals. Visitors can also enjoy nonstop musical entertainment and feast on mouth-watering Mexican cuisine for sale at the otherwise free event, 10 a.m. to 8 p.m. Friday and Saturday, and 10 a.m. to 5 p.m. on Sunday.
Returning to this year's festival are Jacobo and Maria Angeles, Oaxacan wood carvers whose traditional alebrijes (Mexican folk art sculptures of fantastical creatures) were recently featured in Disney's much-celebrated animated film, "Coco," for which Jacobo was one of the movie's consultants. Visitors will delight as Jacobo performs his fast, methodical demonstrations of transforming blocks of wood into life-like creatures, then he and wife Maria bring the animals to life with intricately painted designs using natural, mineral-based paints that they grind by hand.
Bazaar del Mundo, located at 4133 Taylor Street in Old Town, will also overflow with artisans from Chihuahua, Mexico, creating intricate Mata Ortiz pottery, a centuries-old art form renowned for its hand-painted geometric and ancestral symbols.
Additional artists include:
Felipe Barbosa: Felipe's bold, contemporary take on traditional Mexican jewelry designs included everything from earrings to beautiful pendants and handmade chains.
Pedro Montaño: A Oaxacan weaver from Teotitlan del Valle showcasing marvelous wool rugs and runners in both traditional and contemporary Mexican designs, and performing demonstrations on his handmade loom.
Gerardo Ortega Perez: Gerardo's bright and whimsical figures of clay include recognizable depictions of colorfully painted roosters riding bicycles, cats and dogs driving cars, and more.
Jorge Quintana: A principal Mata Ortiz artist whose work has been displayed in museums all over the world and included in many of the major books on Mexican folk art.
Minerva Reina Gonzalez Gutierrez: Minerva brings with her a beautiful selection of hand-embroidered, traditional clothing from Teotitlan del Valle, Oaxaca.
Yolanda Ormachea Velasco: A contemporary Peruvian jewelry artist whose work combines silver with semiprecious stones and other natural elements.
Saul Yuritica: A Peruvian artist specializing in traditional reverse-painted mirrors and wall hangings.
The event will also feature performances from Chinelos dancers on Sunday at 1:45 and 2:45 p.m. Popular in the Mexican state of Morelos, parts of the State of Mexico and the Federal District of Mexico City, Chinelos dancers dress in traditional costumes designed to mock Europeans and European mannerisms from the colonial period to the end of the 19th century.
Inside the colorful stores, shelves will be brimming with gifts and goods imported from Mexico and Latin America, as well as a myriad of books on travel, culture, architecture, arts, crafts and food.
0
Local Artists Bring Summer Fashions, Accessories and Jewelry to Old Town Icon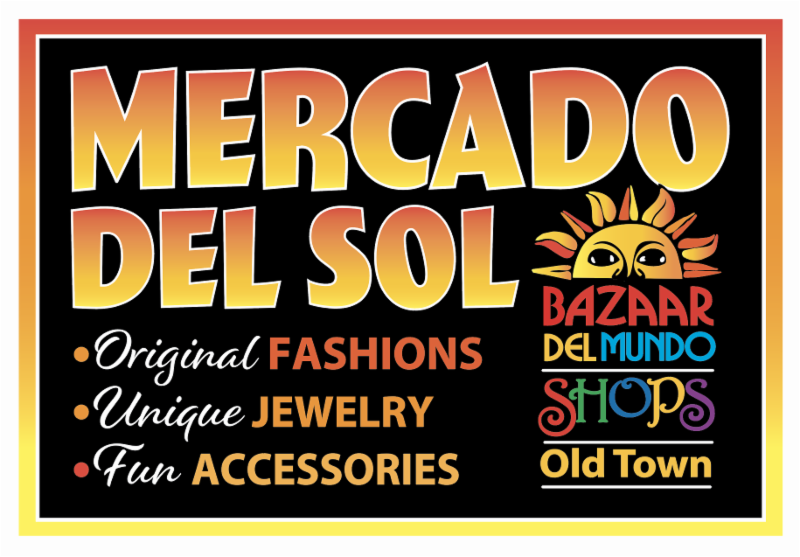 Celebrate summer with two days of shopping, sun and fun at  Diane Powers' Bazaar del Mundo's second annual "Mercado del Sol" on July 6-7, from 10 a.m. to 7 p.m.
More than a dozen artists and vendors will gather at Bazaar del Mundo, located at 4133 Taylor Street, to share their summer-inspired collections of handcrafted jewelry, clothing, fashion accessories, gifts and more at this free weekend event.
New this year will be representatives from Johnny Was, a globally recognized brand known for its bohemian designs that cross cultures and defy trends. Visitors can participate in a raffle for a limited edition Johnny Was item, or place a custom order and receive a free scarf as a gift with purchase.
Additional visiting artists include:
Kim Yubeta with the latest in her collection of "treasure" necklaces
Dan Dee Silk, local silk artists' scarves, ruanas and jackets
Cynthia Rodriguez' collection of bright, trendy jewelry and other accessories from Thailand
Sheri Liebert, a local artist who has been creating bold, elegant and timeless handmade jewelry for over two decades
Karen Nan, specializing in kiln-fired art glass and jewelry
Ayala Bar, an Israeli designer with an assortment of earrings and necklaces made from different metals, beads and fabrics from all over the world
Brad Olander of Meridian Jewelry Design, with handcrafted pieces featuring colorful gemstones, metals, freshwater pearls, Czech glass and other eclectic elements
Leaders in Leather with hand-tooled leather bags from Paraguay
Joey Miller's creative collections from Turkey include vibrant sundresses and versatile sweaters
Elle of California with an extensive selection of one-of-a-kind estate jewelry pieces and other collectible jewelry from all over the world
Duet, a specialty boutique in Laguna Beach featuring exquisite pieces of wearable art
Delicious summer treats will also be available throughout the Bazaar del Mundo Shops, plus a for-purchase salad bar – perfect for the warm, outdoor setting.
To join the festivities, visit the Bazaar del Mundo Shops at the north entrance to Old Town, on the corner of Juan and Taylor Streets.
0
Skip the neck ties! At Bazaar del Mundo, we have a wonderful variety of handcrafted, unique gifts that Dad will treasure for years to come. Check out some of our fun Father's Day gift ideas below.
For the music loving dad, these paper sculpture guitars are sure to impress. One has a Beatles theme and one is a tribute to Gene Autry.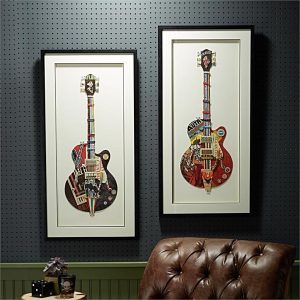 For the ocean loving dad, how about a shark made entirely from recycled car parts? This is perfect for someone who is into re-purposing materials as well! The sculpture below is priced at $169.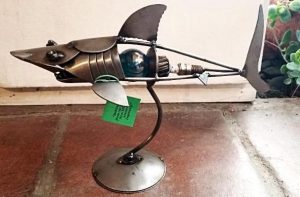 For the purrr-fect dad, we love our art glass cats! They come in a variety of colors and two sizes, and their curved shape makes them easy to display. Made in Canada, $119-$179.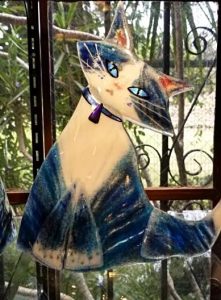 For the nature loving dad, we have an incredible assortment of polymer clay, handcrafted critters! They have amazing detail and intricate patterns. Pieces range from $125 to $215.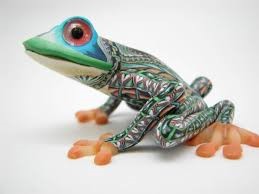 For the daydreaming dad… He will be mesmerized by this sand art made with nine different weights of sand and glycerine. Get a different scene each time you turn it over! $72-95.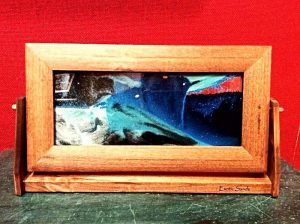 For the tequila loving dad, keep him up to speed on the latest cocktail recipes – just in time for summer barbecues and entertaining! "Viva Mezcal" by Jennifer Boudinot and Lindsey Moore is priced at $17.95.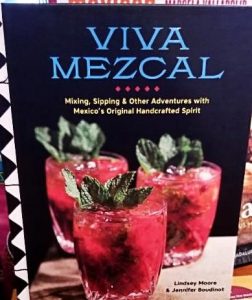 0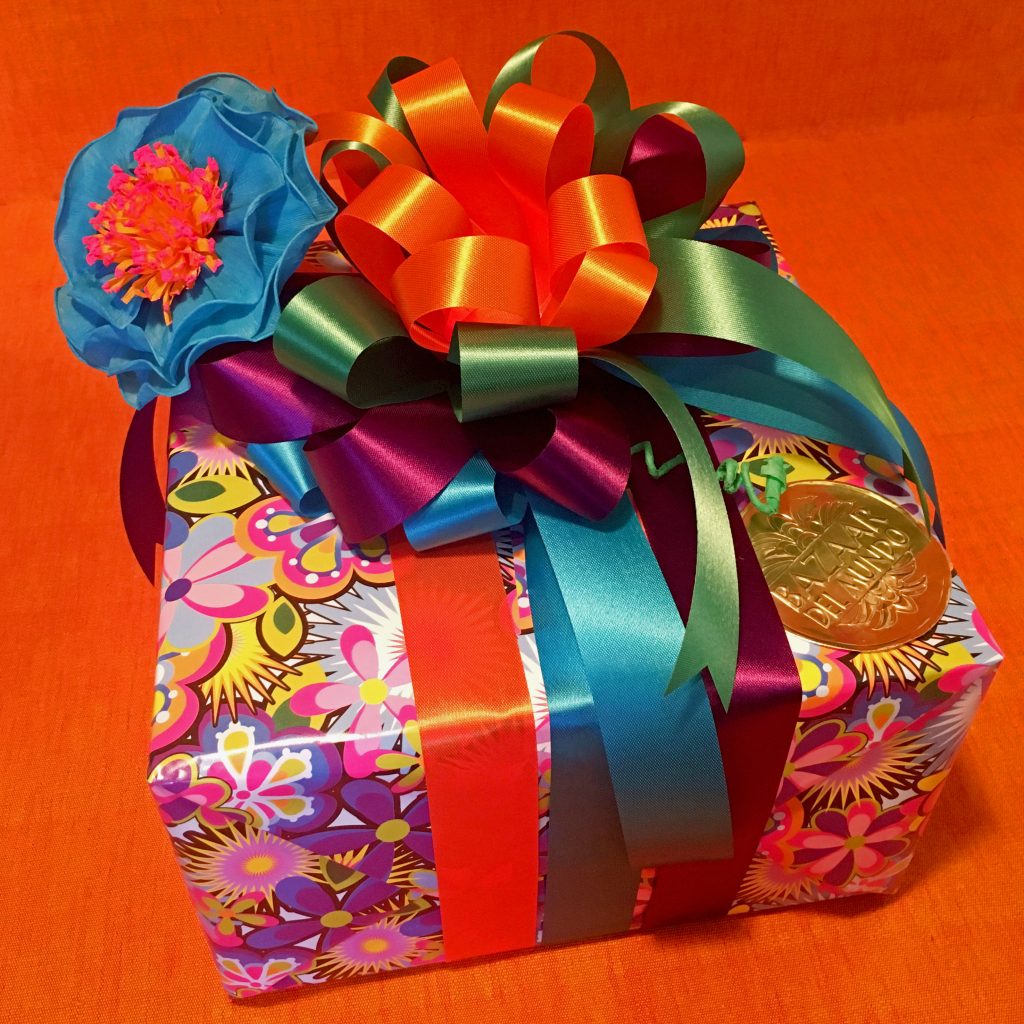 What's your favorite fiesta? If you're like us at the Bazaar del Mundo Shops and Restaurants – Cinco de Mayo tops the list!
For our followers who want to celebrate this festive holiday at home, our "Cinco in a Box" contest will help! One lucky winner will take home a beautiful Cinco-themed package filled with margarita glasses, Cinco décor, salsa and more, plus a $50 dining certificate to Casa Sol y Mar.
To enter, visit our Instagram account (@bazaardelmundo) and tag a friend you'd like to spend Cinco de Mayo with on the official contest post, and be sure you're both following us.
We will randomly select and announce the winner on Friday, May 4!
0
Looking to add to your spring and summer wardrobe? Visit Bazaar del Mundo today to shop exotic new pieces, including handbags, earrings and keychains, while supporting Thailand's local artisans. Each accessory was designed and created in Thailand by disabled women who are part of a free-trade organization.
Scroll through the galleries below to see some of the unique accessories available for purchase.
Jewelry
Handbags
These hand-picked boho bags are constructed from recycled Sari fabrics and textiles, making them truly one of a kind. ($42)
This embellished pouch doubles as a necklace – perfect for storing reading glasses and other small items you want to keep within arm's reach. ($28)
You can wear these textile bags shorter, longer or as a cross-body, thanks to the adjustable strap. ($42)
Keys & Things
Choose from a variety of tasseled key fobs. This one features an elephant and recycled silk fibers. Attach them to zippers, keys, fan pulls or bags – the possibilities are endless! ($28)
Carry a piece of Thailand with you wherever you go with these adorable keychains, complete with traditional Thai clothing. ($15)
0
From one-of-a-kind folk-art pieces, to delicious authentic cuisine, Bazaar del Mundo has something for everyone. Treat yourself, then treat yourself AGAIN at our Shops and restaurants with two of our favorite promotions!
Love shopping? You'll love it even more during Shop & Feast. From now until May 24, spend at least $50 at any (or a combination of) our Shops and receive a coupon for a delicious meal at our neighboring sister restaurant, Casa Guadalajara! See below for full details.
REALLY love shopping? Our Frequent Shopper Rewards Card was designed for our most loyal customers. Receive a punch in your card for every $50 you spend at our Shops. Once the card is full, you get a $50 merchandise credit toward your next purchase!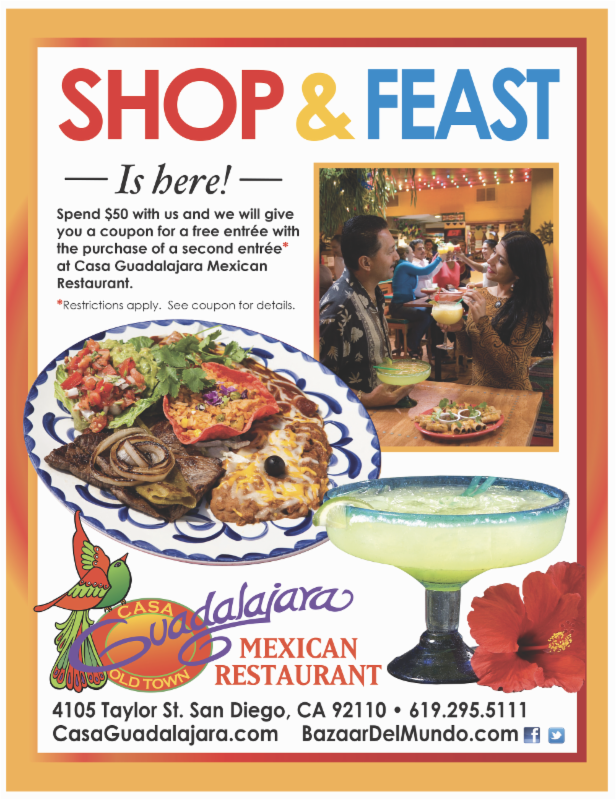 0
Consuela derives its name from the Spanish verb consolar, meaning "to console, comfort or uplift." The brand's collection of handbags and accessories captures the essence of this philosophy, while reflecting each customer's individual style.
Consuela's mission is to encourage and uplift you on your journey. Designs are purposefully "unmatched," combining unexpected colors, textures and patterns. Each product is a work of art, representing the beauty and singularity in each of us. Signature styles include:
Cross Body Bags
This petite purse, with a long cross-body handle, is ideal for your next music festival, coffee date, or when you just want to keep the weight of the world off your shoulders! Keep your keys, wallet and cell phone in one adorable and easily accessible place.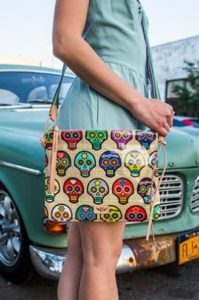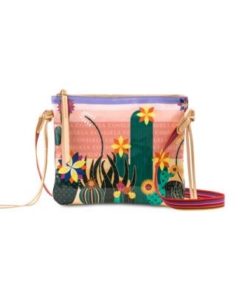 Market Tote
This bag is the most versatile style in the collection. There is one large open compartment and one large zipper compartment – perfect for holding all your essentials and your laptop or favorite books. Use the built-in lanyard to make sure you never lose your keys again!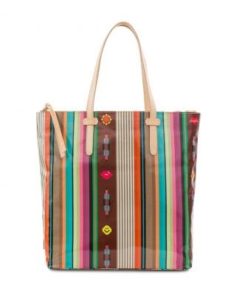 Shopper Tote
This incredibly roomy bag is a more compact version of the "Grande" tote. An open slide pocket and a small zippered pocket make for the perfect place to stash your cell phone and keys.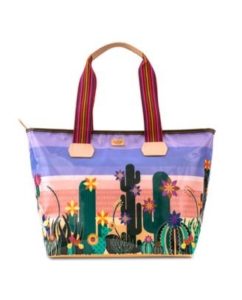 Stop by Bazaar del Mundo today to get your hands on one of these funky and trendy bags!
0
Come into The Gallery at Bazaar del Mundo to view Jon Stuart Anderson's newest designs, including some "simple" creations that are offered at a reduced price – perfect to jumpstart your collection!
These amazing animals are created by using colored Fimo clay. Every color in each design is actually a different piece of clay. There is absolutely no paint used whatsoever!
HOW?
Using a technique based on the ancient Millefiore method of glassmaking, Jon combines different colored canes of clay to create an illustration roughly the size and shape of a loaf of bread. The central design is repeatedly stretched and cut as other designs are added.
Just as in nature, this process is replicated over and over until the finished organism becomes quite complex. The composite image is finally reduced by further stretching to the size of a small coin, and then cut and applied much like mosaic tiles to the animal's form. Every stage of the arduous process is done completely by hand. The entire piece is then fired and finished.
Because each piece is completely handmade, no two are ever exactly alike. Once the design tiles are all used, that image is gone forever. This renders each piece unique and collectible.
---
About the Artist
Jon Anderson is the most accomplished polymer artist in the world today – an exceptional combination of artist, botanist, mathematician, zoologist and engineer. Jon is inspires by the wonders of nature and art. He has been refining these amazing sculptures for more that 25 years and continues to create new and beautiful images by his own hand every day in his studio, hidden deep in the paradise of Bali.
0
It's a new year, new color for 2018. Pantone, the organization that predicts color trends for brands and products, named Ultra Violet as its "Color of the Year." According to Pantone, shades of purple are known to display artistic brilliance, which is the perfect way to describe the amazing crafts found at the Bazaar del Mundo Shops.
You'd be hard pressed to find anyone in San Diego who loves vibrant color more than Diane Powers. That love is reflected throughout her Bazaar del Mundo Shops and Restaurants, home and personal style.
At the Shops, you'll find items for your home, wardrobe and more in this year's hot purple hue, all supporting artisans from Guatemala, Mexico, India and beyond.
Pieces for the home include hand-woven napkins and table cloths from Guatemala, embroidered table décor from India and hand-painted Mexican crosses. Hand-woven napkins come in colorful striped prints with hints of purple as well as solid purple for those who want to fully embrace the color of the year. Beautiful embroidered table runners from India with hints of gold achieve a royal finish, and the beautiful selection of hand-painted Mexican crosses add pops of color to the wall in all sorts of purple hues.
Liven up your wardrobe with the addition of purple MyWalits, vibrant, two-tone leather wallets from Italy, handwoven backpacks from Guatemala, embroidered Mexican tops for girls and women and hand-painted silk scarves from locally based Dan Dee Silks. Dan Dee Silk's scarves come in several hues of purple and pair perfectly with simple tops or dresses to make a bold statement.
Ready to embrace 2018's "Color of the Year?" Come find new inspiration for your home, wardrobe and beyond at Bazaar del Mundo!
The Bazaar del Mundo's RSS Feed