The Bazaar del Mundo
This user hasn't shared any profile information
Posts by The Bazaar del Mundo
0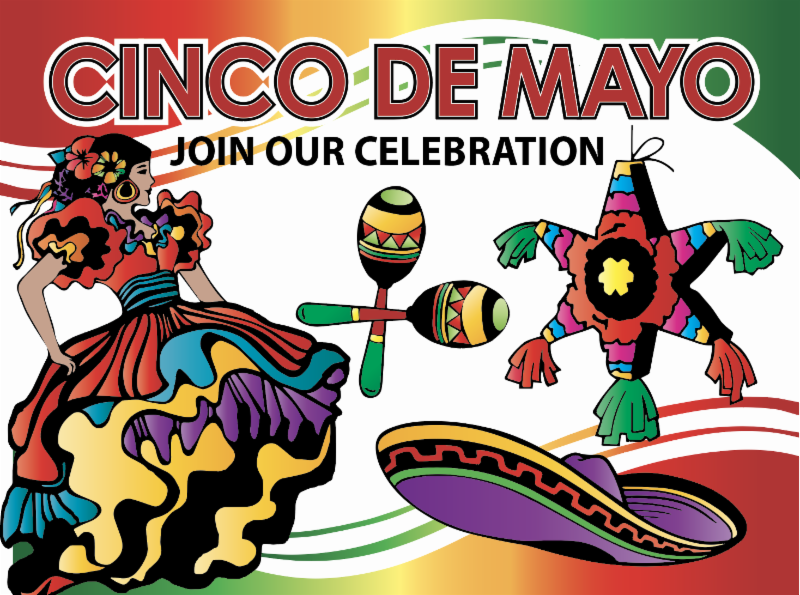 In honor of one of Mexico's most iconic holidays, Diane Powers' Casa Guadalajara restaurant and Bazaar del Mundo Shops will team up to celebrate Cinco de Mayo in Old Town, Saturday, May 4 and Sunday, May 5.
Outside the entrance to Casa Guadalajara Mexican restaurant, guests will be welcomed into a charming and lively marketplace filled with Mexican folk art, crafts, handmade clothing, accessories, plus delicious traditional Mexican street food for purchase and activities for kids.
Inside, Casa Guadalajara will be bursting with festive colors and decor. Guests can enjoy "Cinco" inspired fare, such as "Cincoritas", delicious strawberry, kiwi, and lemon-lime margaritas decked out in the colors of the Mexican flag; and "Enchiladas Banderas," a savory sampling of chicken, cheese and beef enchiladas served with three different sauces — rojas, verde, and blanca (red, green, and white).
In the Bazaar del Mundo Shops, next to Casa Guadalajara at 4133 Taylor Street, visitors will find more artists displaying their Cinco de Mayo-themed crafts and collectables. Traditional Mexican clothing, carefully hand-selected folk art, jewelry and home decorations in vibrant colors will also be available for purchase and decorating inspiration.
Throughout the weekend, delightful performances from lively Ballet Folklorico dancers, Chinelos dancers and Casa Guadalajara's world-class mariachi band will take place. The word "Chinelo" comes from the Nahuatl tzineloa, which means shoulder and hip movement. This unique dance is performed by many dancers dressed in elaborate, colorful costumes and is popular in Mexico but rarely seen in the United States. There will be multiple performances on both Saturday and Sunday.
"Cinco de Mayo is a day to come together and celebrate Mexican culture, cuisine and music," said Bazaar del Mundo and Casa Guadalajara owner Diane Powers. "On this day of festivities there's no better place to be than Old Town, the historic heart of San Diego."
Recognized every May 5, Cindo de Mayo commemorates the Battle of Puebla, in which vastly outnumbered Mexican forces defeated the Imperialist French Army of May 5, 1862. This festive celebration has been adopted in many of the border cities in the U.S. over the last several years.
Bazaar del Mundo and Casa Guadalajara's marketplace and celebration activities will take place Saturday from 10 a.m. to 8 p.m. and Sunday from 10 a.m. to 5:30 p.m. Guests may park for free across the street at Caltrans or take the trolley, which stops one block south west of Casa Guadalajara in Old Town.
0
Not sure what to get mom for Mother's Day? Show her how much she means to you with a sensational surprise from Diane Powers' Bazaar del Mundo Shops.
Get inspired with our Top 10 Mother's Day gift ideas or be bold and select from the hundreds of other awesome items in our one-of-a-kind shops and boutiques. Here are some top picks for 2019: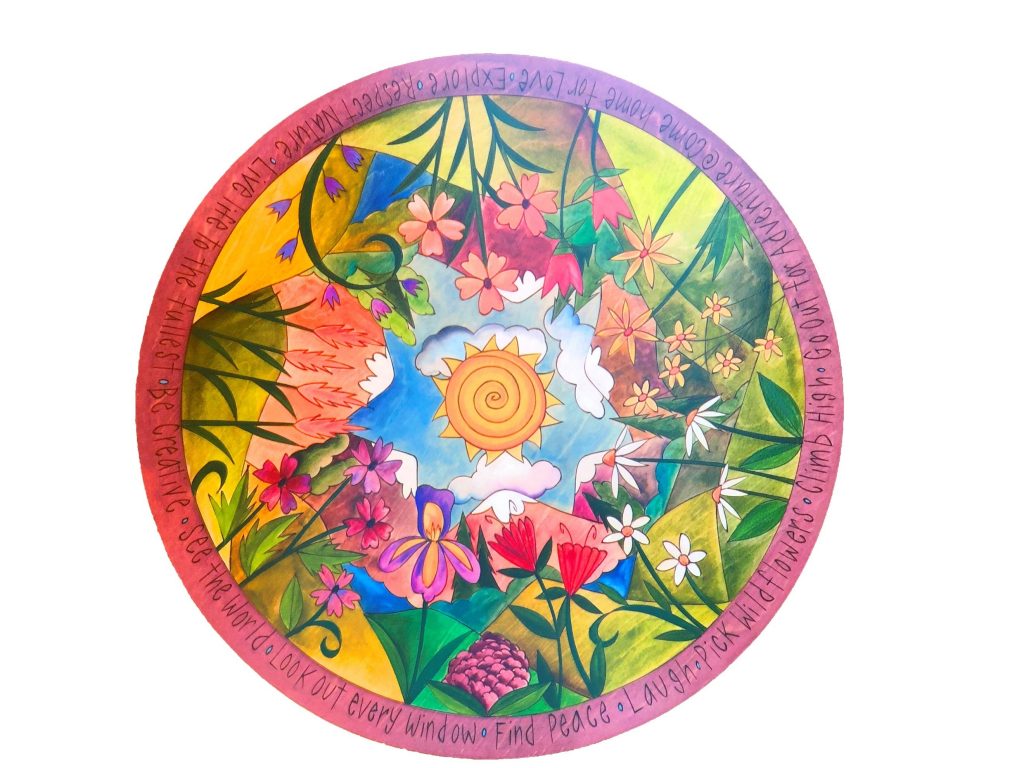 Lazy Susan
This is the perfect gift for the mom who likes to entertain. She can add color to the family dining table with a beautiful spring-themed Lazy Susan.
Sun Goddess
Brighten her day with sun-splashed wall art. These unique pieces are made of metal and come in a variety of shades and designs.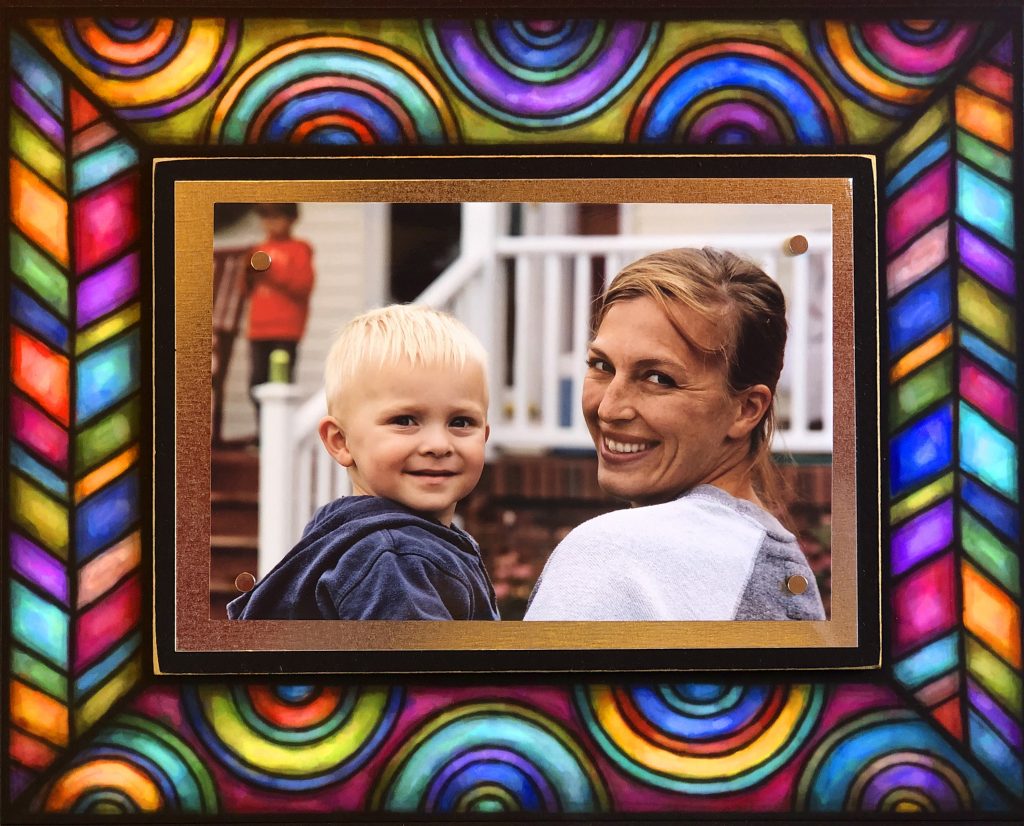 Frame It
Find a beautiful selection of vibrant wood frames by Wisconsin artist Michael Macone that make the picture-perfect gift. Because what mom doesn't love having framed photos of her favorite child?
Gal on the Go
For the mom on the go, she'll dig these Mona B bags made from upcycled military tarps and tents, and other whimsical burlap totes. Check them out in the Ariana Shop.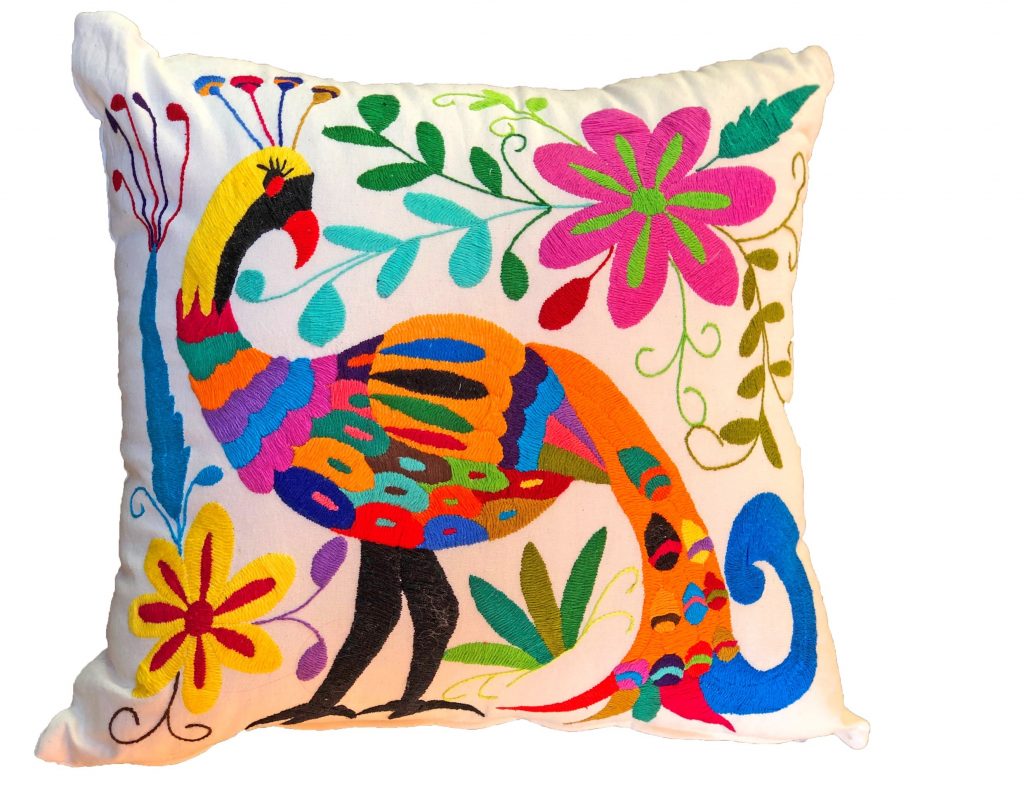 Pillow Power
Pamper your mom with decorative Otomi pillows. Made from hand-embroidered fabric, these stunning styles were made fashionable by the indigenous people of Mexico and will prove popular with moms from around the world.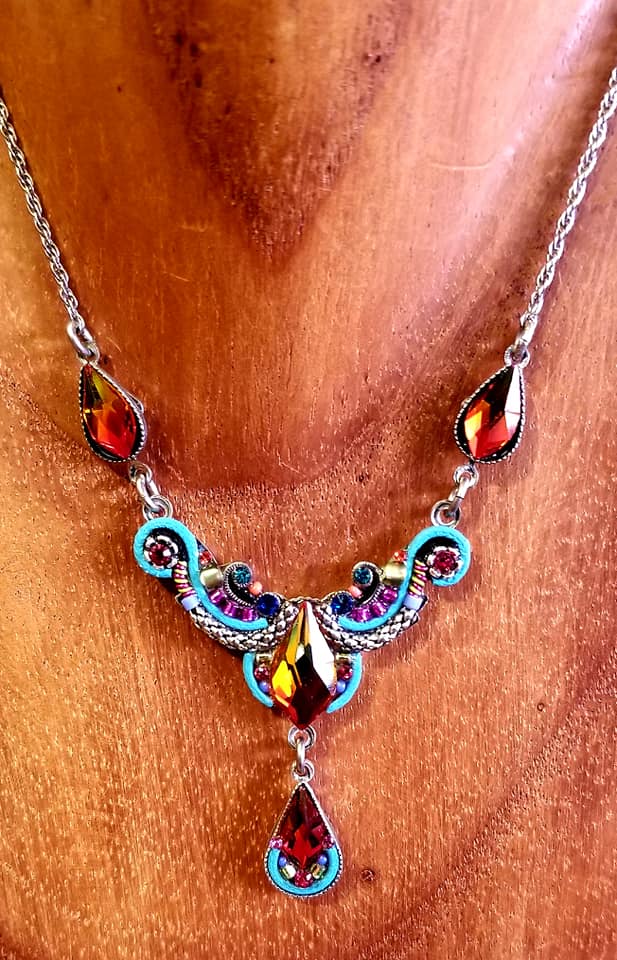 Shining Star
Mom will feel glamorous draped in dazzling Swarovski crystal jewelry. Stun her with a beautiful necklace and make her the shining star of the day.
Big Splash
Make a big splash with mom by giving her a charming mug, soap dish, wall art or other collectible or wearable item adorned with a magical mermaid. After all, you're never too old to dream about being a wave-riding sea nymph.
The Chef
For the gourmet mom who knows her way around the kitchen, discover a smorgasbord of cookbooks, table linens and cookware to make those perfect meals taste even better.
Trendy Fashionista
If mom is a trendy fashionista, then your gift of a pair of Liverpool jeans or sporty top will always be in high style.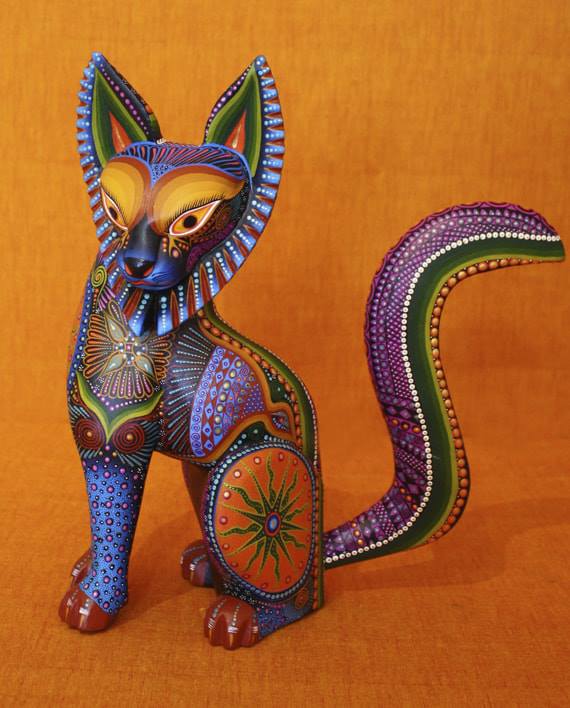 Spirit Animals
What's your mom's spirit animal? Spectacular Oaxacan hand-carved and hand-painted animals are available in all strips, shapes and sizes. These fanciful and mystical wooden figures – ranging from hummingbirds to owls and coyotes to wild cats – will make mom roar with laughter and howl at the moon.
From cool cookware and stylish accessories to one-of-a-kind clothing and art pieces, Bazaar Del Mundo has a vast array of Mother's Day gifts that will make her feel extra special and extremely loved.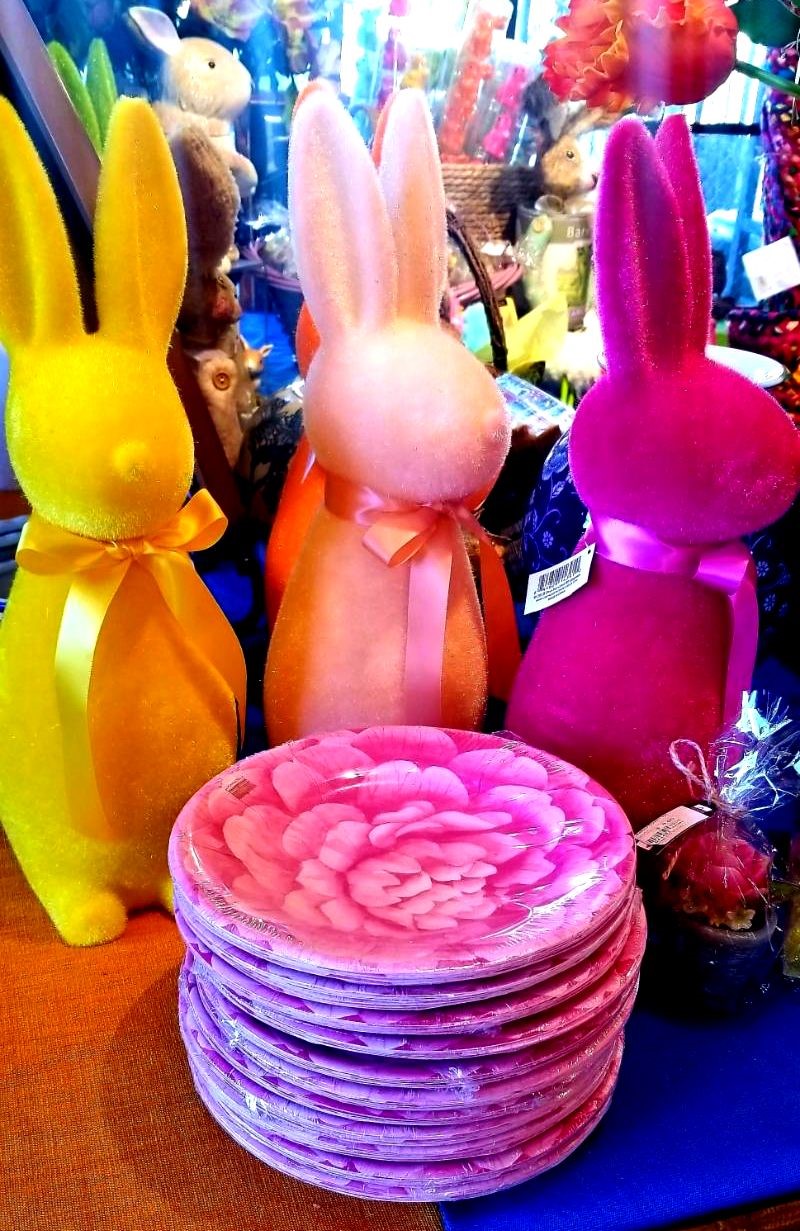 0
Spring has arrived and Easter is approaching. This year, instead of following the flock to the usual retail spots with the same old stuff, why not visit Diane Powers' Bazaar Del Mundo Shops for all your Easter basket and holiday hosting needs?
Show every "bunny" how much you love them with treasures and treats from Mexico and around the globe.
Bunches of Bunnies
We've got multitudes of rabbit-inspired products that make perfect table settings, home decorations and gifts for kids and adults alike. Check out the adorable retro-inspired bunnies, vintage velveteen fuzzy rabbits and even some chic critters made of fabulous smelling French soap.
And if you have spring birthdays to buy for, our bunny cookie jar makes the sweetest gift ever.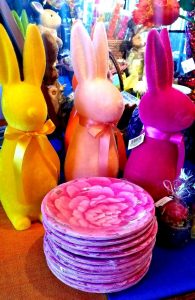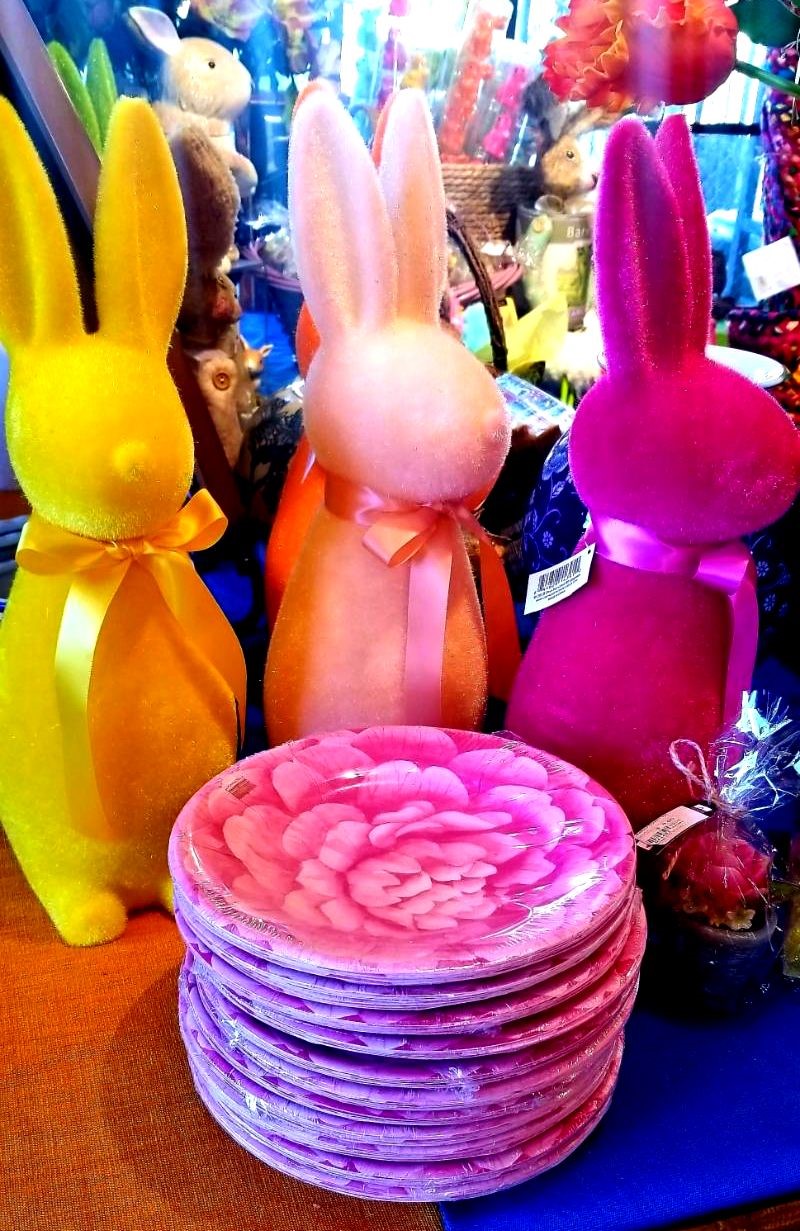 Colorful Spring Bouquets
Nothing says spring like a colorful bouquet of flowers. Check out our beautiful assortment of hand-crafted displays bursting with silk, paper and wood blooms. They are sure to brighten your dinner table and add a touch of spring to every room in your home.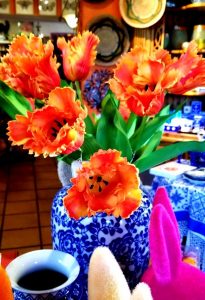 Easter Basket Extras
The Easter Bunny will be making some cute and creative deliveries to your friends and family this year with the bountiful basket items Bazaar del Mundo offers from near and far.
What better way to delight the little ones than with collectible figurines and ornaments featuring an array of spring ducklings and chickadees. And don't miss out on the Easter-themed toys and games that will keep the youngsters entertained well beyond the holiday.
For the grownups on your shopping list there are pastel linens, bright-colored pottery and an abundance of jewelry, clothing and accessory selections to please even those tough-to-buy-for teens and octogenarians.
And while you're here, don't forget to pick up an armful of adorable baskets and seasonal wrapping to hold all these Easter treasures and holiday goodies.
Happy Easter everyone from all of us here at Bazaar Del Mundo!
0
Free Event Pays Tribute, Exhibits Local Art Guild's Laurel Burch-Inspired Works; Includes Meet & Greet with Aarin Burch
Textile handiworks inspired by renowned artist Laurel Burch and created by local art guild members will be on display Saturday, Dec. 15 from 1 to 5 p.m. at Diane Powers' Bazaar del Mundo, located at 4133 Taylor Street near Old Town San Diego State Historical Park.
San Diego Creative Stitchery Guild is curating a display of hand-crafted fiber arts, embroidery, quilting and other needle and thread creations that celebrate and commemorate Burch's fantastic felines and mythical animals as well as her bold and bright-colored blossoms, butterflies, moons and hearts.
The free public event will feature a meet and greet with Aarin Burch, daughter of the fanciful designer who started as a '60s love child making jewelry in Haight-Ashbury and grew up to be a savvy and successful businesswoman. She will be on hand to share stories about her late mother's artistic endeavors and humanitarian efforts and discuss how Laurel Burch Studios is preserving the essence of the original artworks and continuing to spread its inspirational spirit worldwide.
"This is a wonderful opportunity for the community to share their love and admiration for Laurel Burch as well as highlight the artistic accomplishments she inspired in our homegrown artists," said Diane Powers, owner and operator of Bazaar del Mundo.
Along with the colorful collection and convivial conversation, she noted that complimentary Mexican hot chocolate and other seasonal goodies from Casa Guadalajara will be served to those in attendance.
Although the local art guild will not be selling its members' creative works, there will be opportunities for shopping at the Laurel Burch Gallerita in Bazaar del Mundo. This exclusive store carries a wide range of Burch-designed products, best known for their stylized animal and bird creations in brilliant jewel-toned colors. A sampling of her items sold at the Bazaar del Mundo includes luxurious silk scarves, colorful ceramic mugs, tote bags of brightly screened painted canvas, writing journals, clothing items and leather purses.
The Bazaar del Mundo Shops are located at the north entrance to Old Town, on the corner of Juan and Taylor Streets. For more information, visit www.bazaardelmundo.com.
0
Spirited Weekend Celebration with Altars, Live Entertainment, Face Painting, Crafts and More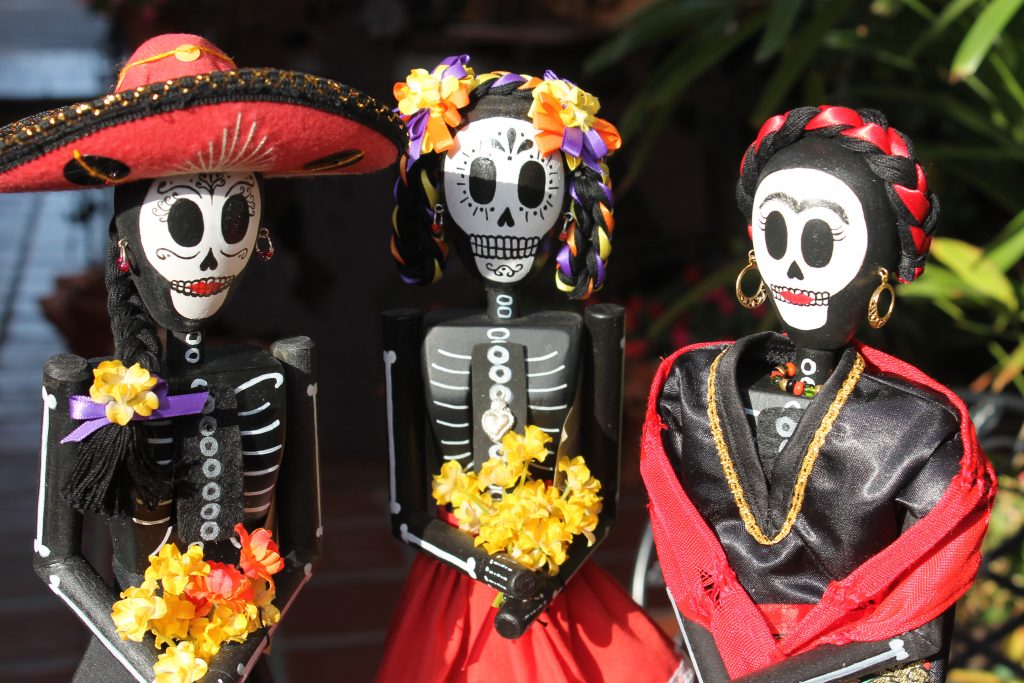 In honor of one of Mexico's most vibrant holidays, Old Town icons Bazaar del Mundo and Casa Guadalajara will team up to celebrate Día de los Muertos, Thursday through Saturday, November 1-3.
The entrance to Casa Guadalajara will become a marketplace of artisans and merchandise from Bazaar del Mundo, face painting, a life-size Catrina (a female skeleton figure donning a Mexican folkloric dress and hat) sitting in an Instagrammable1800s carriage, and mouth-watering cuisine for purchase. Inside, Casa Guadalajara's servers will be in traditionally painted skeleton faces, while the restaurant's iconic fountains will be turned into elaborate altars to celebrate and remember loved ones. Guests can indulge in holiday-themed specials, such as the Muertos Margarita – a delicious commemoration of Dia de los Muertos, and the authentic Muertos Mole Dinner featuring one of the favorite dishes of Oaxaca, Mexico.
In the Bazaar del Mundo Shops, at 4133 Taylor Street, visitors will find more artists displaying their Día de los Muertos-themed work and collectables, plus additional altars and opportunities to participate in free family friendly activities – including sugar skull decorating, mask making, coloring and more.
Throughout the weekend, delightful performances from lively Ballet Folklorico dancers and Casa Guadalajara's world-class Mariachi band – all in painted skeleton faces – plus Chinelos dancers, will take place. Popular in Mexico but rarely seen in the United States, Chinelos dancers dress in vibrant, traditional costumes designed to mock Europeans and European mannerisms from the colonial period to the end of the 19th century.
"Día de los Muertos is one of our most beloved holidays," said Bazaar del Mundo and Casa Guadalajara Owner Diane Powers. "For those heading to Old Town's candlelight procession on Friday, be sure to stop by our celebration first to get into the spirit! Our fabulous face painters, flower crowns and masks will complete any Día de los Muertos ensemble."
Celebrated every November 1 and 2, Día de los Muertos honors loved ones who have died, creating elaborately decorated altars with treasured items from their lives, and traditional elements such as marigold flowers, candles, water, bread and salt.
The festivities will begin on Thursday with the Old Town Altar Walk. Beginning at Bazaar del Mundo and Casa Guadalajara, maps will be given out for the walking tour throughout Old Town to view more than 40 beautifully decorated altars. Then, Bazaar del Mundo and Casa Guadalajara's marketplace and celebration activities will take place Friday and Saturday, 10 a.m. to 8 p.m. Guests may park for free across the street at Caltrans (after 5 p.m.  Friday and all day weekends), or take the trolley.
0
Fall fashions are going south – Southwestern that is. The world's biggest designers have been including western details in their new collections for fall, incorporating bold hues of turquoise, tan, orange and brown into their designs. Luckily for San Diego, the best of the Southwest – including Native American jewelry, art and crafts – will be on display and for sale at Bazaar del Mundo's annual Santa Fe Marketplace, Friday through Sunday, September 21-23.
Transformed into a vibrant outdoor marketplace, Bazaar del Mundo (located at 4133 Taylor Street in Old Town) will overflow with exquisite collections of authentic Native American jewelry, art, crafts and décor from Navajo, Cherokee, Hopi, Pima, Isleta Pueblo and Santo Domingo Pueblo tribe members, along with other noted Southwestern artists demonstrating and selling their goods.
Visitors can take in dazzling sterling silver and multi-stone inlaid jewelry made with stunning turquoise, coral and other exotic stones, hand-woven Zapotec pillows and rugs, leather accessories, fetishes, storytellers, Pendleton blankets and more. Guests will also enjoy daily musical entertainment and feast on mouth-watering Mexican cuisine for sale at the otherwise free event, 10 a.m. to 8 p.m. Friday and Saturday, and 10 a.m. to 5 p.m. on Sunday.
Returning to this year's festival, pawn trader Art Quintana will appraise visitors' fine Indian jewelry and family heirlooms (up to two pieces each). With 30 years in the Native American jewelry business, Quintana's collection of traditional and contemporary necklaces, bracelets, rings, bolo ties, concho belts, earrings, beadwork and more, offers a treasure trove of items he has discovered in pawn shops throughout the Southwest.
Other artists include:
Anomaly Imports offers a huge selection of hand-woven Zapotec rugs, blankets, runners and more in glorious colors.
John Balloue's vibrant acrylic and mixed media paintings are held in many private and public collections, including the Cherokee Museum in Tahlequah, Oklahoma; the John F. Kennedy Center in Washington DC; the SWAIA Indian Market in Santa Fe, New Mexico; and the Heard Museum in Phoenix, Arizona.
Federico, a celebrity-favorite jewelry designer whose stunning turquoise creations have been worn by Ali McGraw, Christie Brinkley, Elle McPherson and more.
Al Joe, whose contemporary Navajo-style sterling silver jewelry won him I.A.C.A.'s Artist of the Year in 2001 and 2009.
Bill King with collections of authentic Mata Ortiz pottery, a centuries-old art form renowned for its hand-painted geometric and ancestral symbols.
Charlene & Frank Reano, a husband and wife team from the Santa Domingo Pueblo who specialize in handmade mosaic/inlay jewelry using methods that have been passed down by the famed Reano family for generations.
Kim Yubeta uses vintage beads from far-off lands made of turquoise, coral, lapis, spiny oyster, amber, jet and onyx to fashion her necklaces that show in galleries throughout the Southwest.
0
This just in! We have got some new bold, fun pieces we can't wait to share with you. Our owner, Diane Powers, recently went on a buying trip across the world to find exotic, vibrant items to bring to our Shops.
Hoping to spice up your wardrobe? Want to add some flair to your home? Here is a sneak preview of some of her fabulous finds. Keep an eye out on them in our Shops – you do not want to miss these!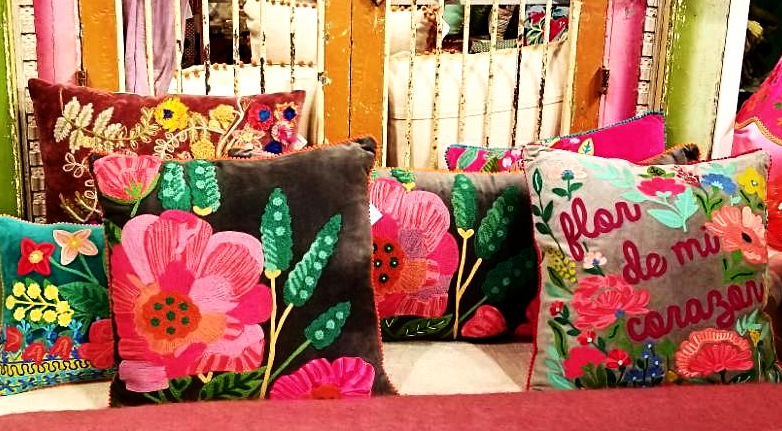 The perfect addition to any room, these embroidered pillows come in a variety of colors and designs – collect them all!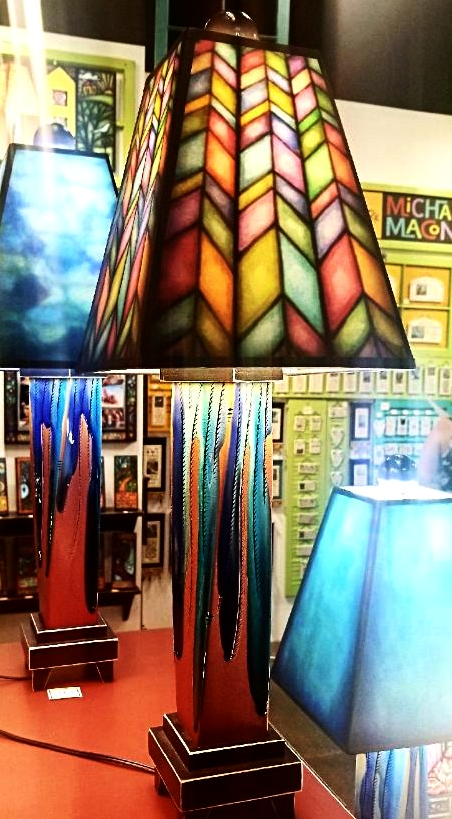 Hand-painted and made of ceramic, this lamp can brighten up any room!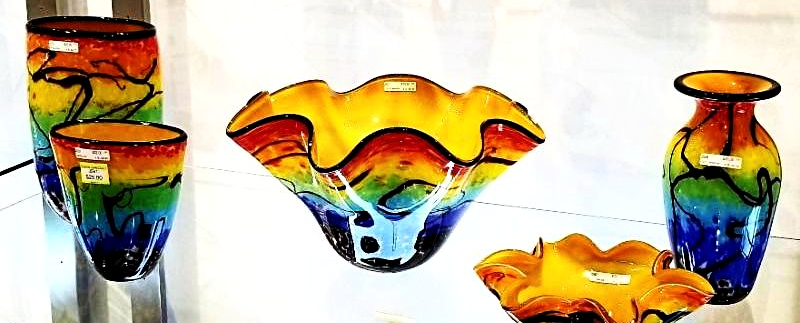 We are thrilled to have these beautiful pieces of glass art in Our Shops! In a fun design, these will add brilliant color to your home. Grab yours soon!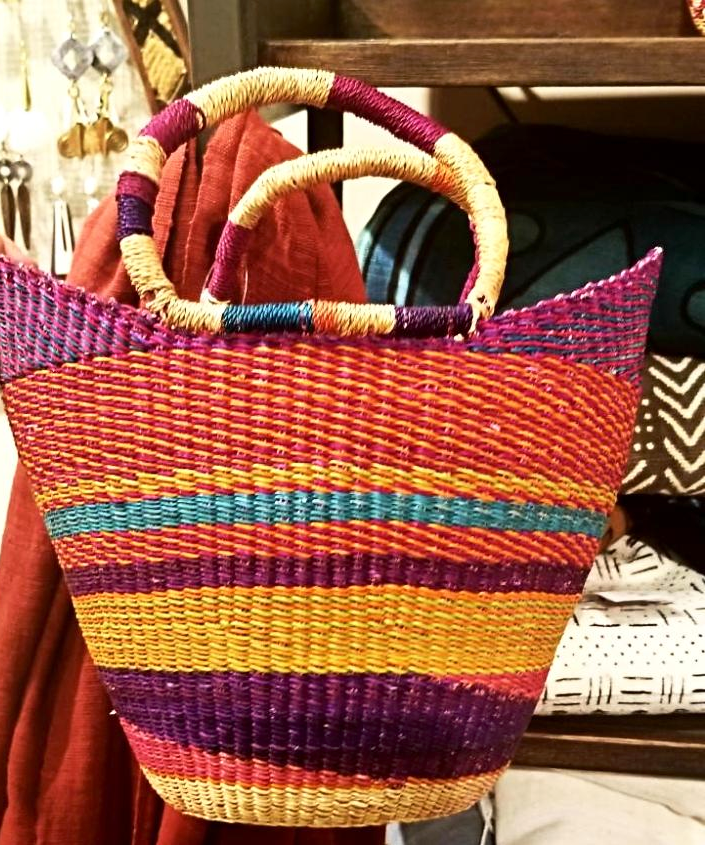 Both stylish and versatile, this basket tote from Africa is your new go-to accessory. A summer time essential, this bag can be paired with a sun dress and sandals for those fun days at the beach or park!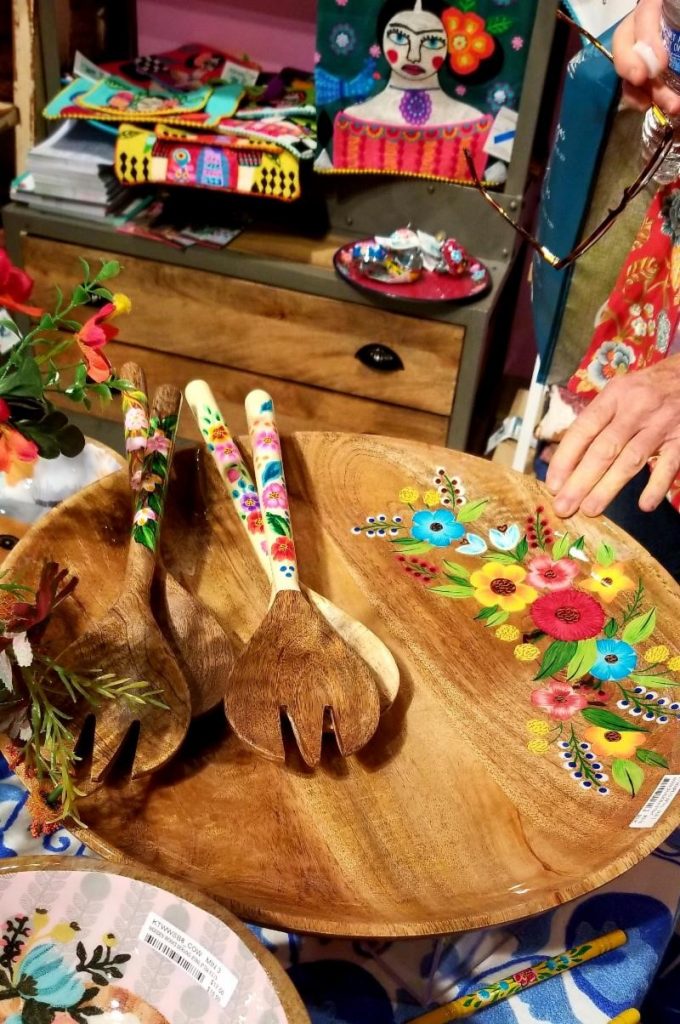 Add some fun to the kitchen! Complete with serving utensils, whip out this wooden tray for your next dinner party. The floral motif makes this piece stand out on a table scape.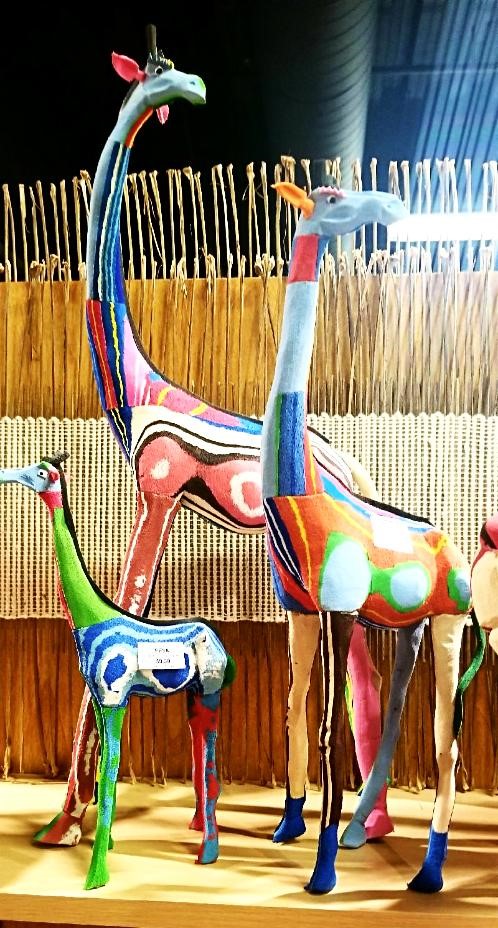 What a find! Made all the way in Africa, these giraffes are made of recycled flip flops. Score the complete family!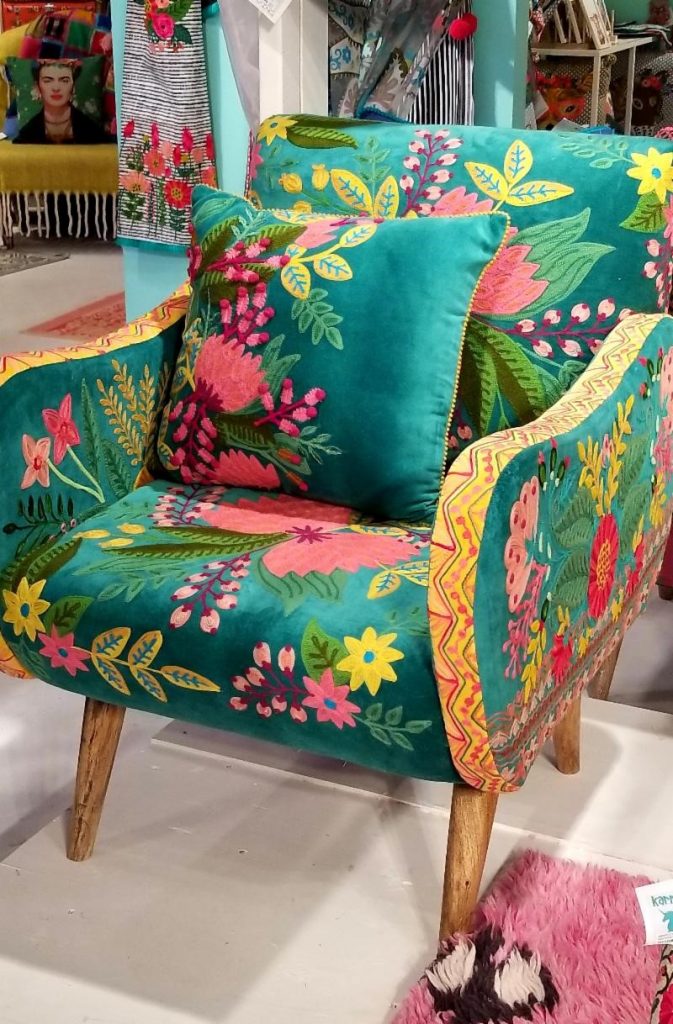 Looking for a pop of color to add to your space? This unique chair will add pizazz to any room. We love the gorgeous embroidery and funky color palette.
1
Art is in bloom at Bazaar Del Mundo as the talented Teresita Garrido brings joy to customers with her beautiful paper flowers. This intricate craft has been passed down many generations as Teresita learned it from her mother as a young girl. Today, Teresita has not only continued her mother's legacy at Baazar Del Mundo – she's shared this art with her children and grandchildren as well!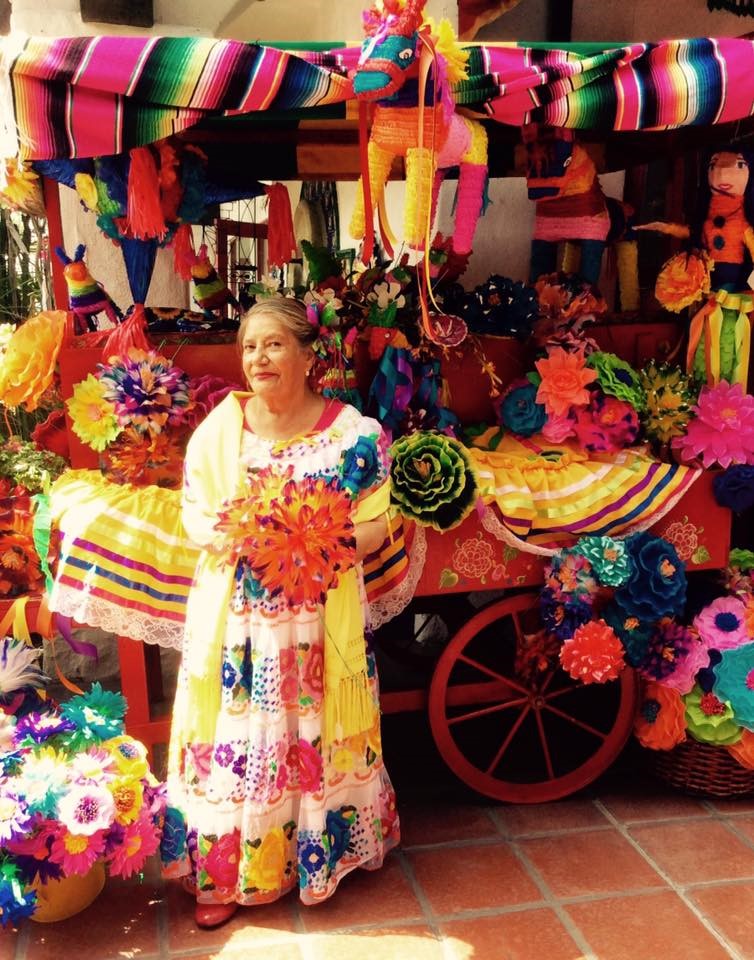 Teresita was born in Guadalajara, Jalisco, Mexico. In 1984, she and her mother ventured away from Tijuana and eventually found a home at Bazaar Del Mundo where Teresita made flour tortillas at Casa de Pico while her mother created stunning paper flowers that she sold to passersby. After her mother passed away, Diane Powers – owner and operator of Bazaar Del Mundo – asked Teresita to continue the beautiful tradition of making paper flowers and help her mother's legacy live on!
As Teresita's paper flower business became a fan favorite, she knew she had to use high-quality materials to make the most vibrant and detailed flowers possible.
"My favorite paints to create the pollen are from Guadalajara. It's these extra touches that give my flowers the lifelike quality people love so much," Garrido said. After making countless flowers, Teresita found the strongest wire was from Tijuana and the most flexible the paper was from Australia.
"I am so grateful and blessed to have been able to raise five children and seven grandchildren with this amazing family tradition," Garrido said. Her children – and now grandchildren – enjoy the art of paper flower making and the craft of making piñatas!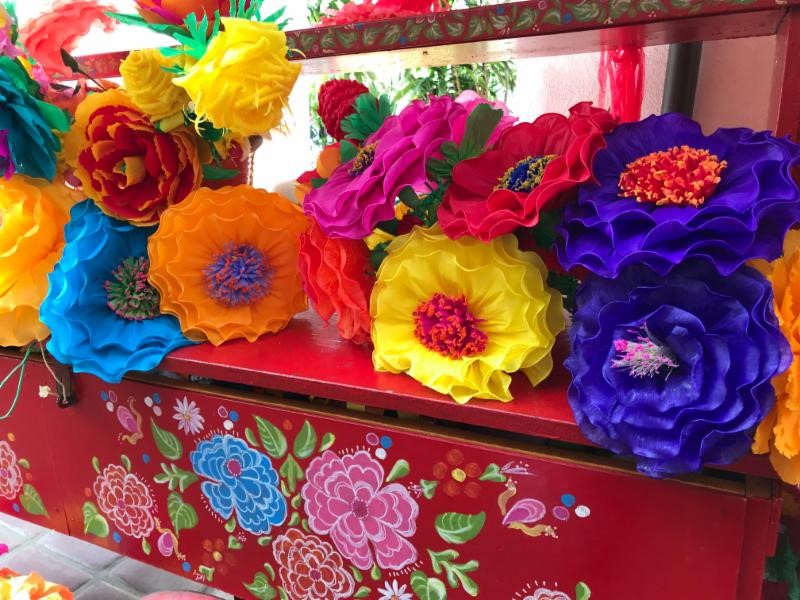 Just as nature changes with the seasons, Teresita creates the perfect flowers for every occasion. In December, you can find Teresita making bright red poinsettias. For Dia de los Muertos, Teresita has marigolds ready for order. You can also find Teresita's flowers in the beautiful courtyard at the Bazaar Del Mundo Shops every Thursday through Sunday, as well as on display at each of our Bazaar Del Mundo restaurants including Casa de Bandini, Casa de Pico, Casa Guadalajara and Casa Sol y Mar.
0
Artists Include Disney's "Coco" Alebrijes Creators Jacobo & Maria Angeles



One of the country's most extensive collections of authentic Latin American folk art returns to San Diego during Bazaar del Mundo's annual Latin American Festival and Mata Ortiz Pottery Market, Friday–Sunday, August 3-5.
More than 25 artists from Mexico, Peru, Guatemala and Ecuador and other Latin American countries will take center stage to display their vibrant creations, including colorful wood-carvings of whimsical creatures, handwoven wool Zapotec rugs, hand-embroidered Mexican blouses and dresses, hand-painted pottery and ceramics, dazzling jewelry and more.
Throughout the marketplace, festival-goers will enjoy live demonstrations as artists carve wooden stumps to reveal life-like animal figures; weave hand-pulled and dyed wool into beautiful, traditionally designed area rugs; and skillfully paint delicate designs onto hand-formed clay pots, sculpted figures and animals. Visitors can also enjoy nonstop musical entertainment and feast on mouth-watering Mexican cuisine for sale at the otherwise free event, 10 a.m. to 8 p.m. Friday and Saturday, and 10 a.m. to 5 p.m. on Sunday.
Returning to this year's festival are Jacobo and Maria Angeles, Oaxacan wood carvers whose traditional alebrijes (Mexican folk art sculptures of fantastical creatures) were recently featured in Disney's much-celebrated animated film, "Coco," for which Jacobo was one of the movie's consultants. Visitors will delight as Jacobo performs his fast, methodical demonstrations of transforming blocks of wood into life-like creatures, then he and wife Maria bring the animals to life with intricately painted designs using natural, mineral-based paints that they grind by hand.
Bazaar del Mundo, located at 4133 Taylor Street in Old Town, will also overflow with artisans from Chihuahua, Mexico, creating intricate Mata Ortiz pottery, a centuries-old art form renowned for its hand-painted geometric and ancestral symbols.
Additional artists include:
Felipe Barbosa: Felipe's bold, contemporary take on traditional Mexican jewelry designs included everything from earrings to beautiful pendants and handmade chains.
Pedro Montaño: A Oaxacan weaver from Teotitlan del Valle showcasing marvelous wool rugs and runners in both traditional and contemporary Mexican designs, and performing demonstrations on his handmade loom.
Gerardo Ortega Perez: Gerardo's bright and whimsical figures of clay include recognizable depictions of colorfully painted roosters riding bicycles, cats and dogs driving cars, and more.
Jorge Quintana: A principal Mata Ortiz artist whose work has been displayed in museums all over the world and included in many of the major books on Mexican folk art.
Minerva Reina Gonzalez Gutierrez: Minerva brings with her a beautiful selection of hand-embroidered, traditional clothing from Teotitlan del Valle, Oaxaca.
Yolanda Ormachea Velasco: A contemporary Peruvian jewelry artist whose work combines silver with semiprecious stones and other natural elements.
Saul Yuritica: A Peruvian artist specializing in traditional reverse-painted mirrors and wall hangings.
The event will also feature performances from Chinelos dancers on Sunday at 1:45 and 2:45 p.m. Popular in the Mexican state of Morelos, parts of the State of Mexico and the Federal District of Mexico City, Chinelos dancers dress in traditional costumes designed to mock Europeans and European mannerisms from the colonial period to the end of the 19th century.
Inside the colorful stores, shelves will be brimming with gifts and goods imported from Mexico and Latin America, as well as a myriad of books on travel, culture, architecture, arts, crafts and food.
0
Local Artists Bring Summer Fashions, Accessories and Jewelry to Old Town Icon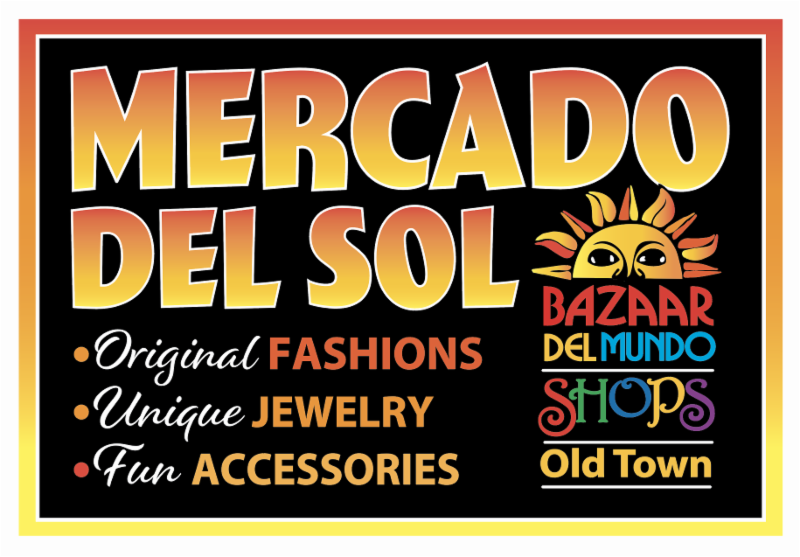 Celebrate summer with two days of shopping, sun and fun at  Diane Powers' Bazaar del Mundo's second annual "Mercado del Sol" on July 6-7, from 10 a.m. to 7 p.m.
More than a dozen artists and vendors will gather at Bazaar del Mundo, located at 4133 Taylor Street, to share their summer-inspired collections of handcrafted jewelry, clothing, fashion accessories, gifts and more at this free weekend event.
New this year will be representatives from Johnny Was, a globally recognized brand known for its bohemian designs that cross cultures and defy trends. Visitors can participate in a raffle for a limited edition Johnny Was item, or place a custom order and receive a free scarf as a gift with purchase.
Additional visiting artists include:
Kim Yubeta with the latest in her collection of "treasure" necklaces
Dan Dee Silk, local silk artists' scarves, ruanas and jackets
Cynthia Rodriguez' collection of bright, trendy jewelry and other accessories from Thailand
Sheri Liebert, a local artist who has been creating bold, elegant and timeless handmade jewelry for over two decades
Karen Nan, specializing in kiln-fired art glass and jewelry
Ayala Bar, an Israeli designer with an assortment of earrings and necklaces made from different metals, beads and fabrics from all over the world
Brad Olander of Meridian Jewelry Design, with handcrafted pieces featuring colorful gemstones, metals, freshwater pearls, Czech glass and other eclectic elements
Leaders in Leather with hand-tooled leather bags from Paraguay
Joey Miller's creative collections from Turkey include vibrant sundresses and versatile sweaters
Elle of California with an extensive selection of one-of-a-kind estate jewelry pieces and other collectible jewelry from all over the world
Duet, a specialty boutique in Laguna Beach featuring exquisite pieces of wearable art
Delicious summer treats will also be available throughout the Bazaar del Mundo Shops, plus a for-purchase salad bar – perfect for the warm, outdoor setting.
To join the festivities, visit the Bazaar del Mundo Shops at the north entrance to Old Town, on the corner of Juan and Taylor Streets.
The Bazaar del Mundo's RSS Feed